STANLEY Suction Solution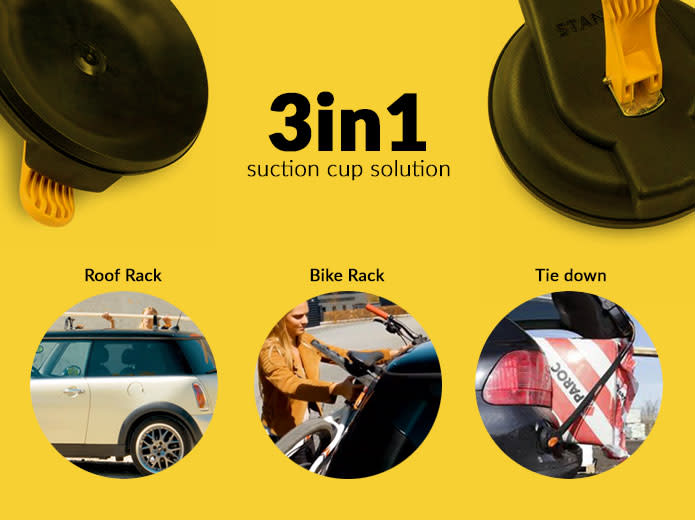 The foundation of this product is a patented suction cup (powerful vacuum mount) that attaches anywhere on your vehicle. This becomes the incredibly strong fastening point for the tie-down straps than can secure any load. Then snap on the Bike Rack to transport a bicycle, wheelchair or stroller and the Roof Rack to carry an even greater diversity of cargo. Finally, for those over-sized loads, strap on the Soft Roof Pads to keep hauling.
This STANLEY System has countless possibilities. And you can just add-on to this solution.

The Full Story
Attaches in seconds
19-foot (6 m) long x 1-inch wide cam-buckle lashing straps with neoprene padding secure the load with up to 900 pounds (450 kg) of pull during acceleration and braking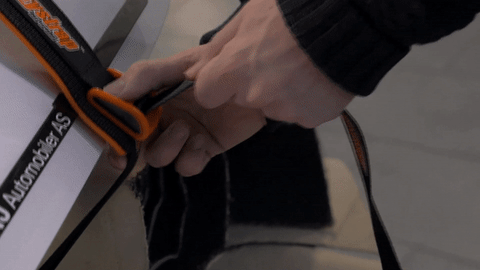 Snap attachments on and off with a locking device for security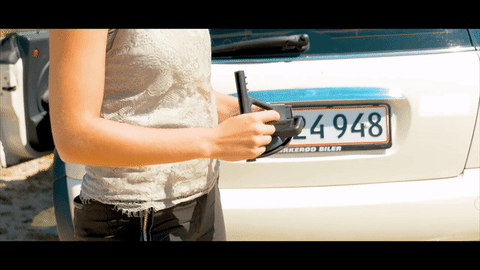 Easily carry irregular loads, even on tiny cars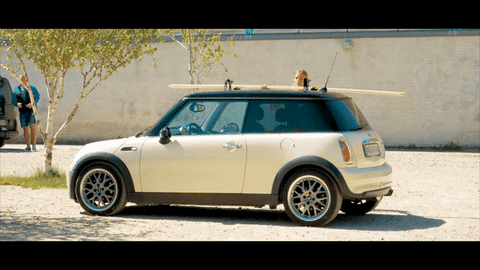 Adjustable cam and strong metal buckles allow adjustment exactly to load size for small to large items; corrosion-resistant finish protects from rust and oxidation
Durable straps with foam pad won't scratch your car
Kit comes with convenient carrying bag and case
Attaches to any clean, smooth surface, including metal, glass, wood, and fiberglass
Includes a bag that doubles as a flag for carrying oversized cargo
Buckle cinches strap tightly with minimal effort
The 4 Products:
1. STANLEY Tie-Down Kit
The foundational product.
The powerful Suction mounts and safety strap.



Uses:




2. STANLEY Bike Rack
Attachment for the suction mounts. Holds one bike, wheelchair, stroller and much more
Includes neoprene pads and straps, so your car stays scratch-free.
Little cars can now carry big bikes.
Attaches to the STANLEY suction cup with one click.
The 2x tie-down straps (2x 900 pounds / 450 kg) hold the bike through the tailgate
The 2x suction cups and bike rack attachment give protective distance between car and bike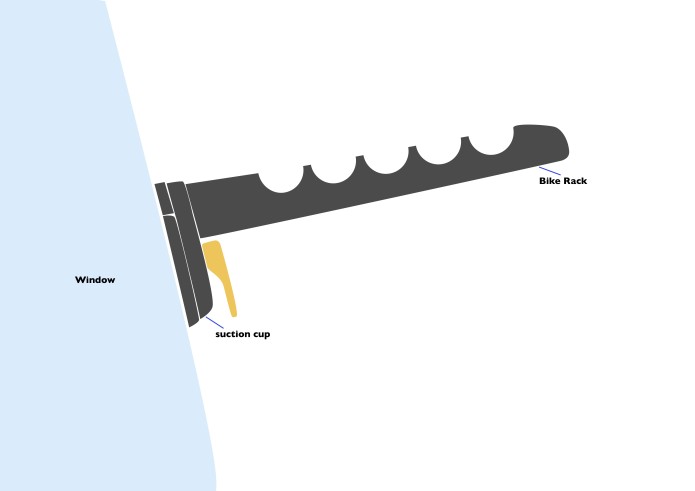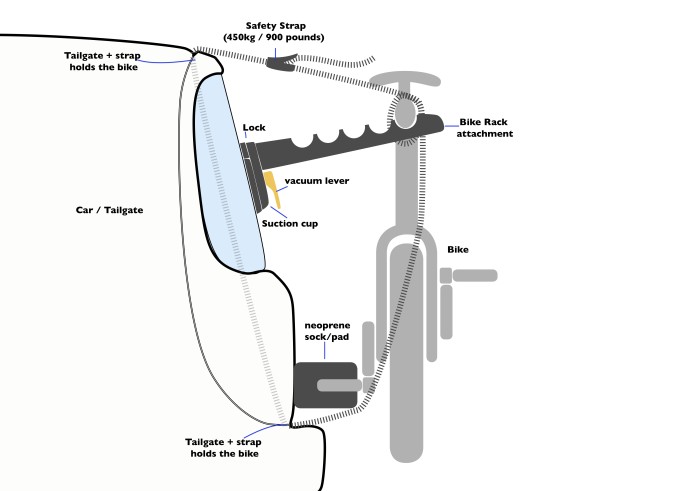 ​

Uses:


3. STANLEY Roof Rack
Attachment for the Suction mounts. Holds long items like skis, snowboards, lumber, fishing pole and much more
Includes rubber tie-down straps to keep items secure.
Supports up to 150 pounds (75 kg).
Can be configured to new configurations never seen before, such as the side of your vehicle
Also useful on boats, RVs, buildings and more.



Uses:




4. STANLEY Soft Roof Pads (for large items)
Safely and securely hold kayaks, skis, snowboards, surfboards, canoes, furniture, ladders, building materials, luggage and any other items that are too large for the inside of the vehicle
Comes with convenient storage case with handles.
Lightweight yet powerfully strong foam pads dampen vibration and absorb shock.
Soft yet strong materials protect your vehicle.
Weatherproof exterior for hauling through heat, cold, rain, sleet and snow.
110-pound capacity per pad at 3.3 feet (1 m) long.
Easy to set up and use when needed, yet stows conveniently for storage.
Grips transporting items as they are tied down.


Uses:


Product Awards

Production Timeline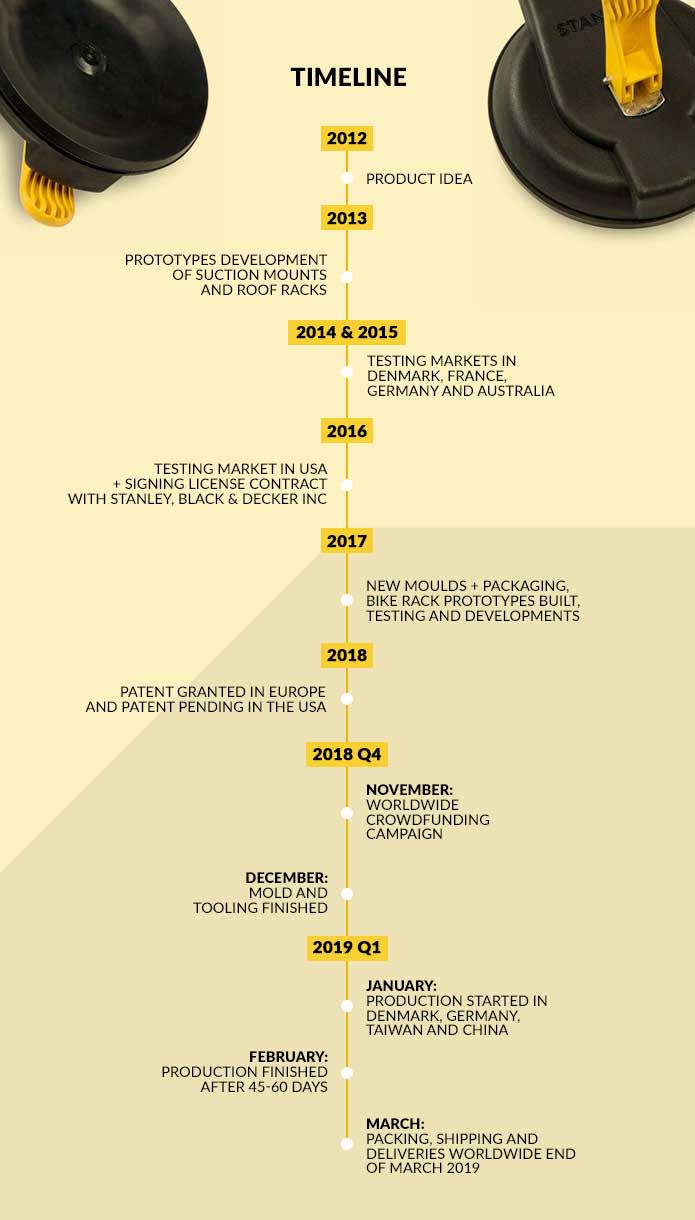 The Team
This new patented system was invented by a team led by Bryan Göddert, the founder and CEO of the American company: EasyStrap inc.
EasyStrap inc. manufactures all products under license from Stanley, Black & Decker inc., the world famous brand for tools and home accessories. Together we are bringing the new STANLEY Bike Rack, Tie-down and Roof Rack system to you through Indiegogo.com.
STANLEY and the STANLEY logo are registered trademarks of Stanley, Black & Decker inc. or one of its affiliates and are used under license.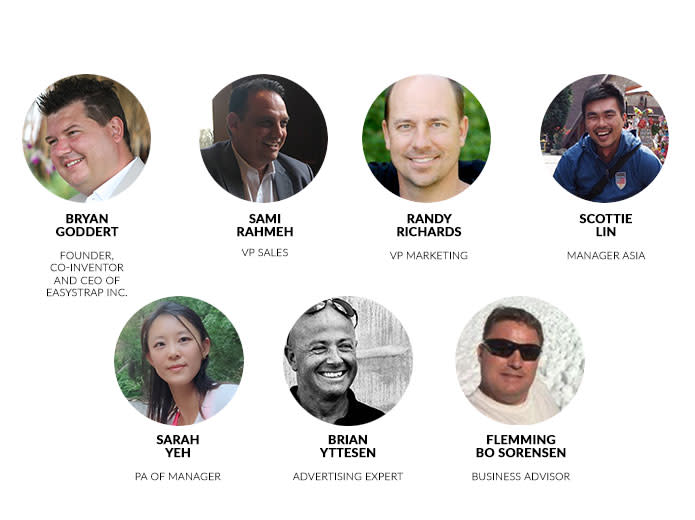 Product Comparison
These issues are what inspired us to create the STANLEY roof rack kit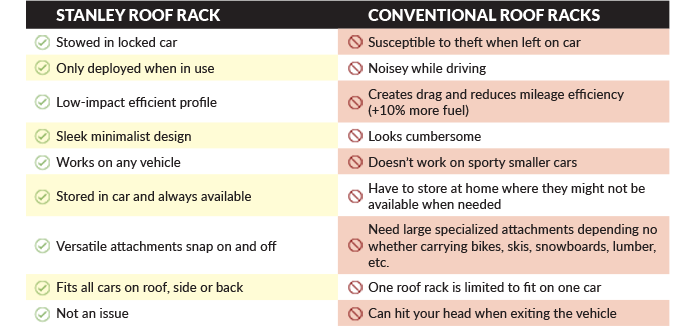 Progress and Delivery
Since 1843, Stanley has been a renowned international brand with a reputation for producing high-quality products. Today our new Stanley automotive accessories live up to this pedigree with a brand new line of products that stand up to Stanley's reputation for excellence. Our research teams work side-by-side with people out in the real world coming up with ways to help improve comfort and performance. This Indiegogo campaign is backed by experienced professionals and a company with established manufacturing lines, so we are highly confident we will be able to deliver your perks.


The Tie-down kit and Soft Roof Pads offered in this crowdfunding campaign are already in production and shipped to customers, so you will receive these within few months after the end of the campaign. The Roof Rack attachment is already produced and we have thousands of units in our warehouse ready to ship to you, so the first 4,000 orders will also be received within months after the end of the campaign. We are now moving the last remaining item (the Bike Rack) into the mass-production process (mould and tooling in December 2018) and we expect to ship these to you in March 2019.
Products in this campaign are patented and protected.