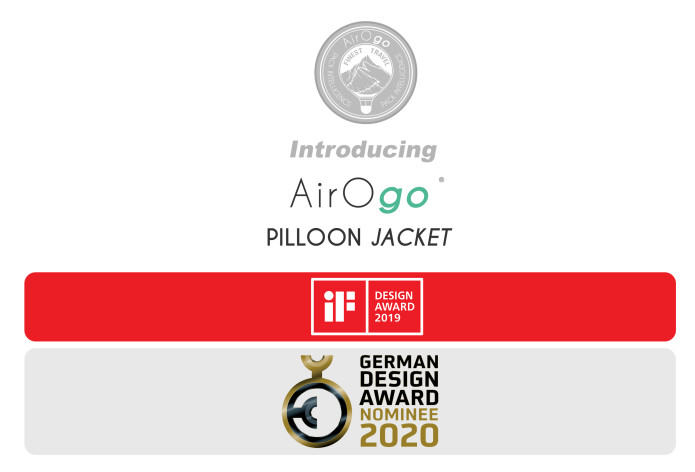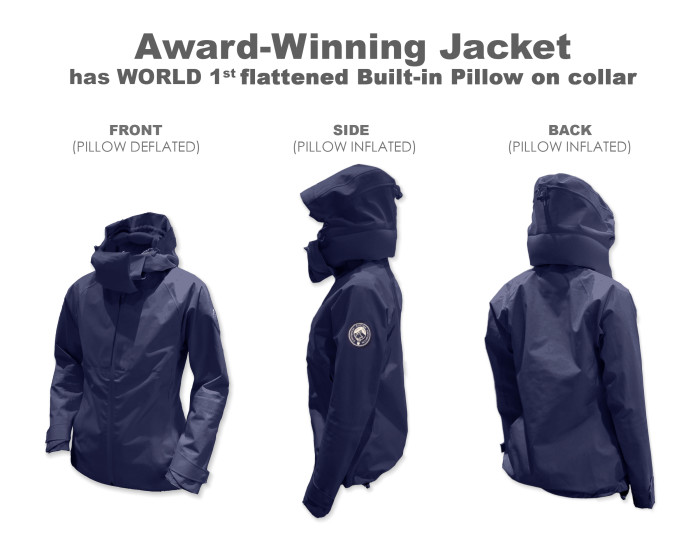 Meet Pilloon Jacket — the ultimate jacket for your nomad life. With a hidden neck pillow, eye mask, safety pockets and cozy pull-up gloves, Pilloon is the best piece of travel gear. Made from high-performance materials, it will keep you warm on freezing cold planes and you can wear it out in any weather — rain, wind or shine. When it comes to packing a jacket for any trip, Pilloon truly is unmatched in its versatility.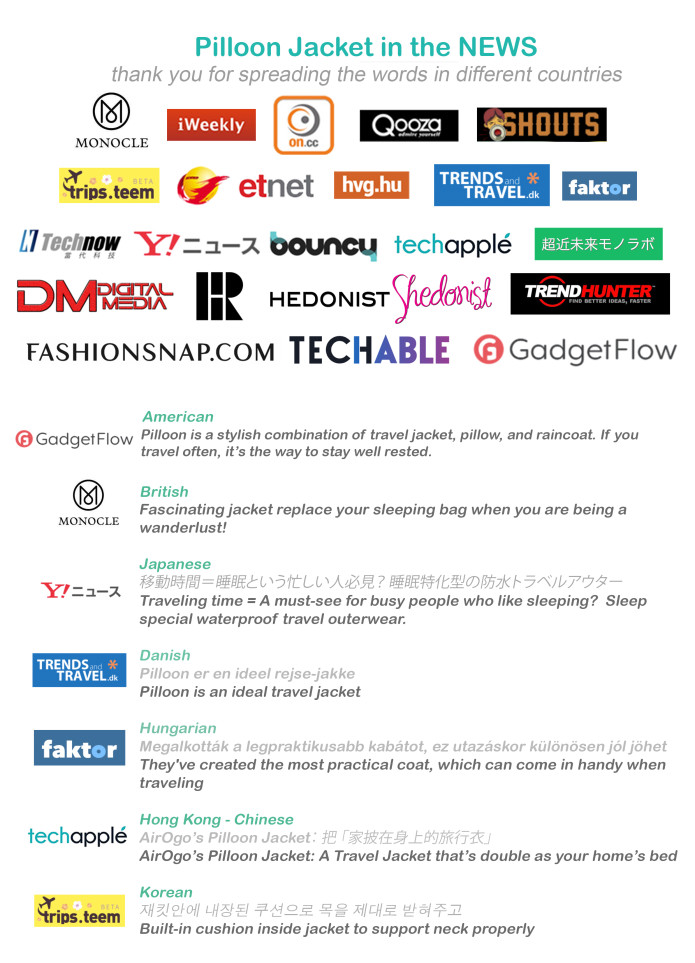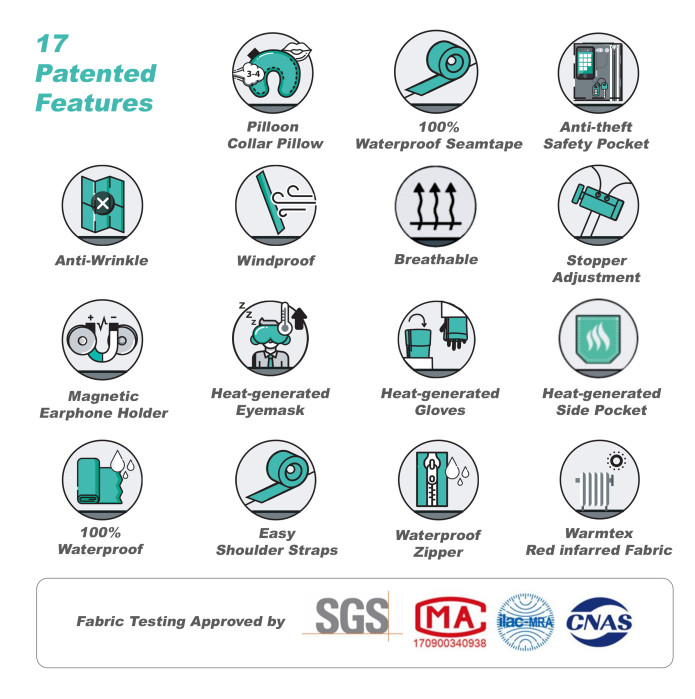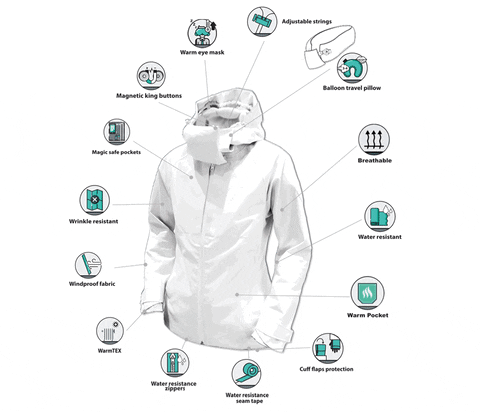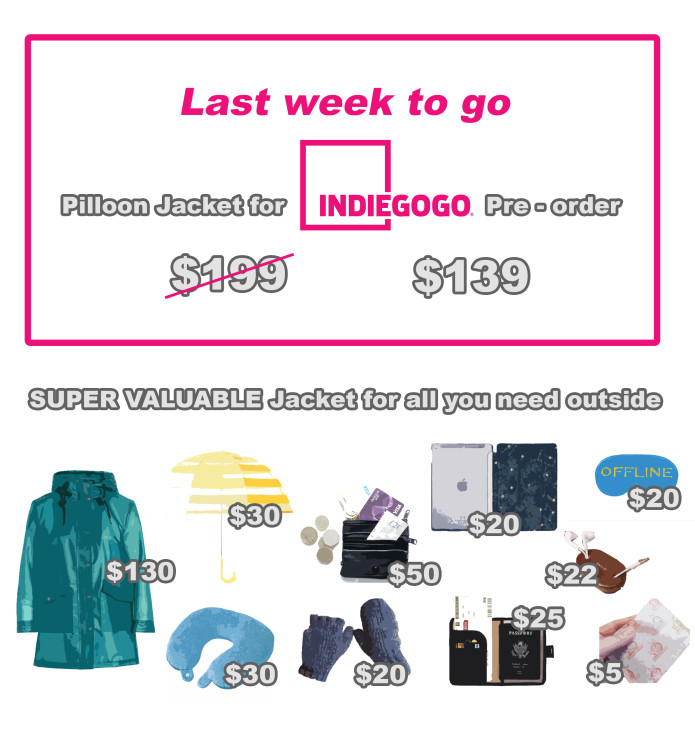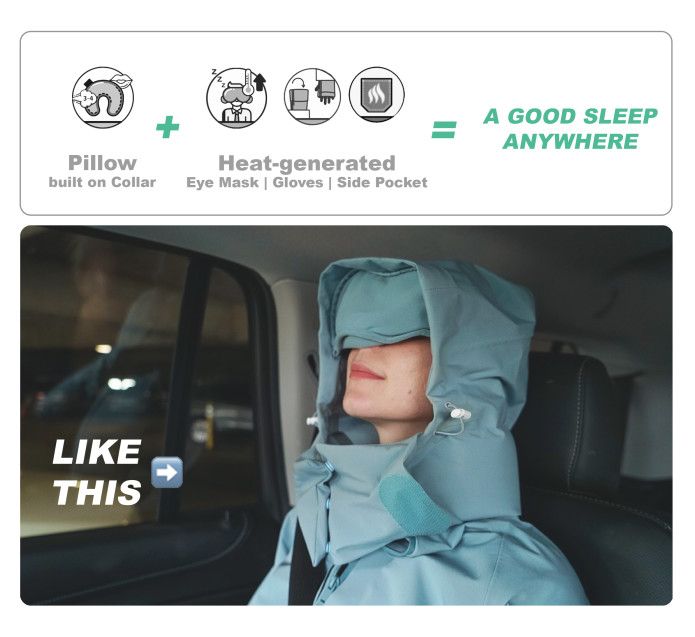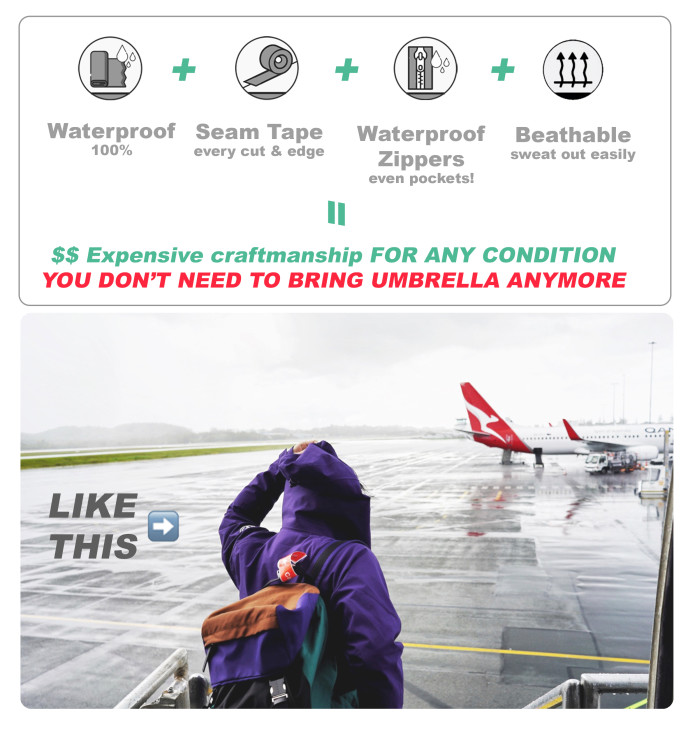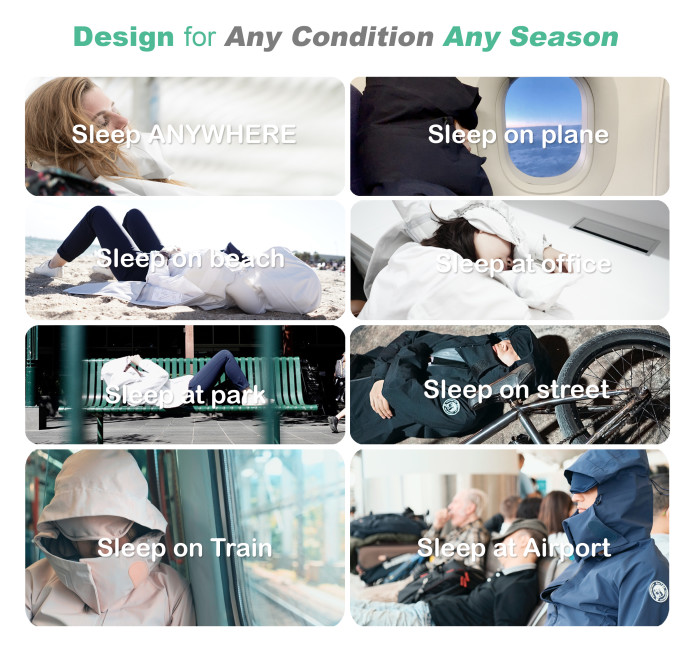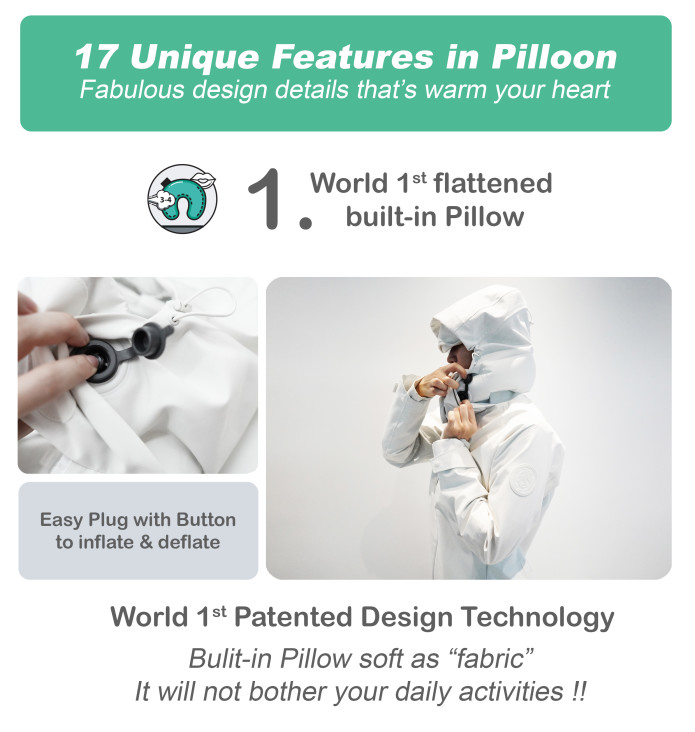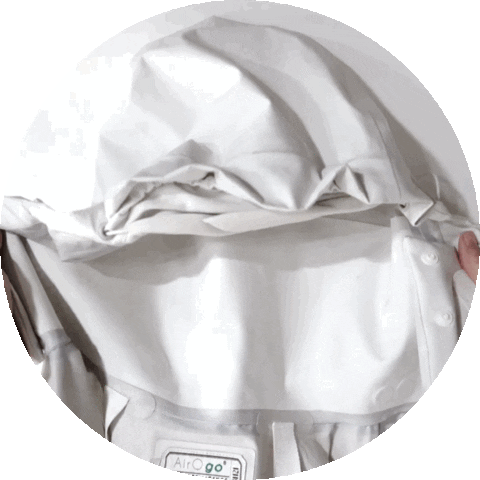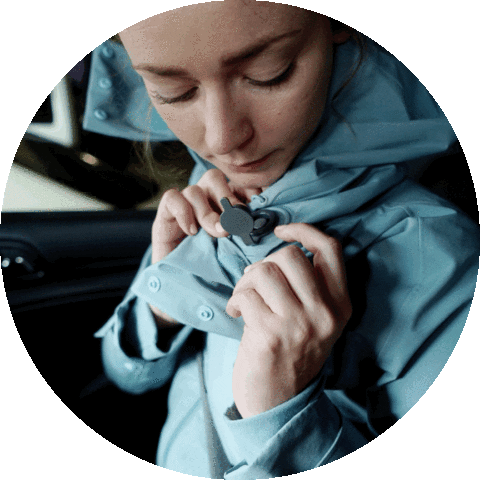 Ever fallen asleep on a plane, train or in a car and woken up in an uncomfortable position? Say goodbye to sore necks while traveling! Pillon's built-in, hidden neck pillow can be inflated in less than three seconds and helps you fall asleep comfortably no matter where you are.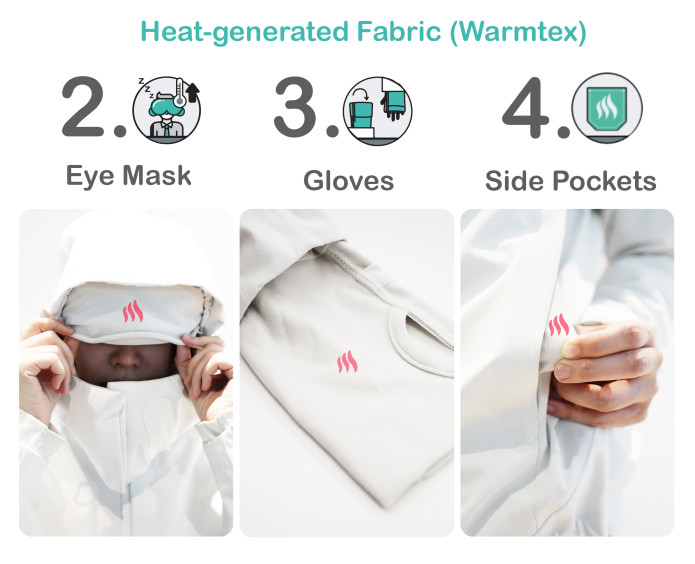 Never let harsh daylight or the blaring lights of the plane cabin keep you awake. Pilloon has a hidden eye mask built into the hood. Simply adjust the straps to lower it down and block out the day. Better yet, you'll never have to worry about packing your eye mask with you on every trip!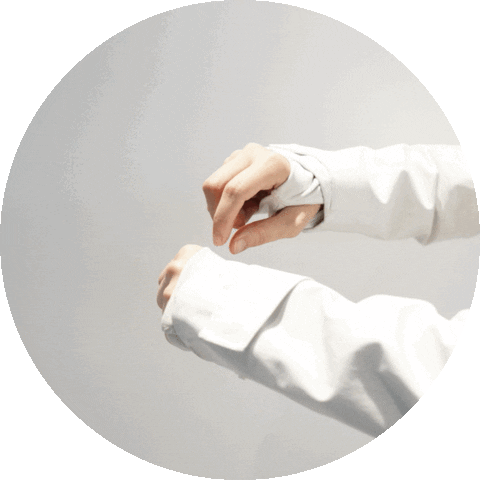 Did you know that gloves are the most misplaced item of clothing in any wardrobe? With our jacket you'll always have a pair handy. So as soon as you get chilly, simply pull them up and...boom! Welcome to cozy town.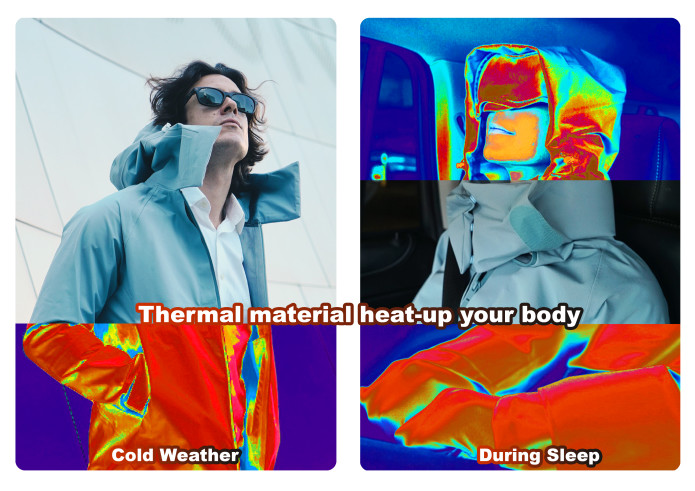 Warmtex is a special fabric that regulates body temperatures by interacting with human cells. We apply this material to the eye mask, gloves and pockets to provide extra warmth and coziness.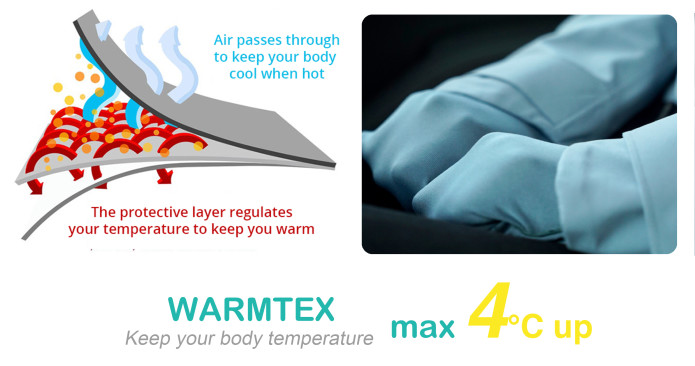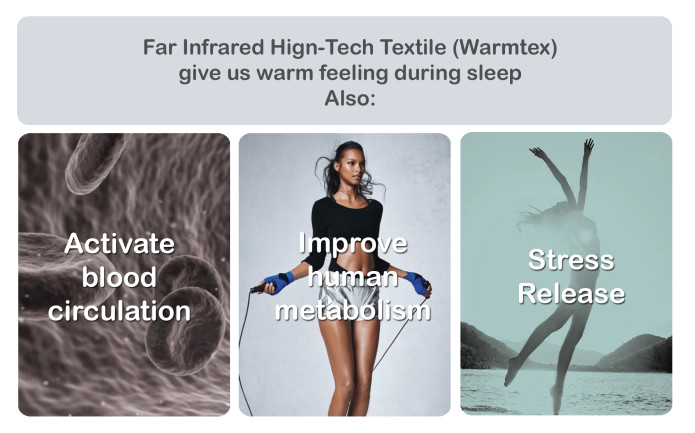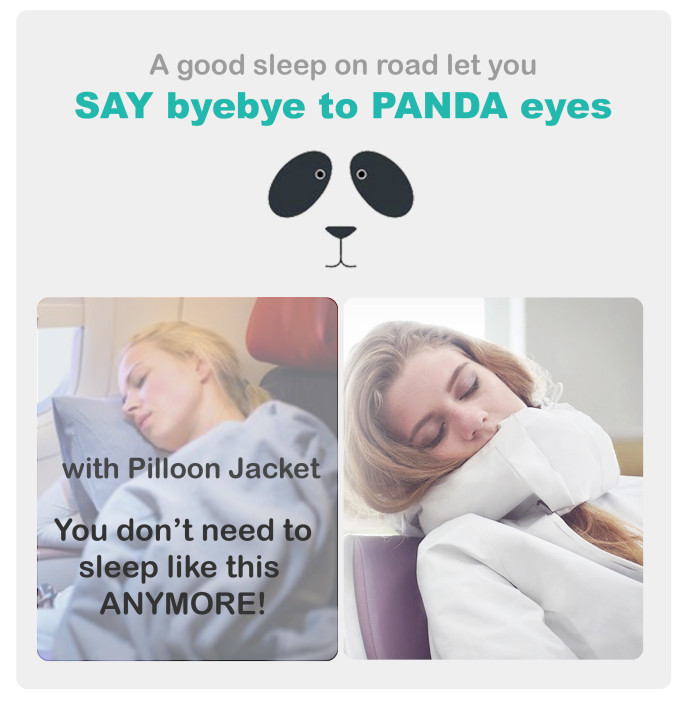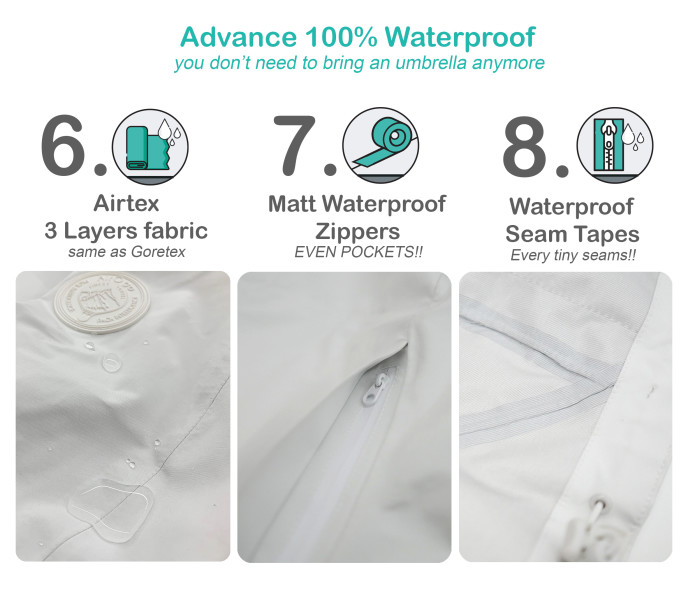 Accidentally booked a trip to the beach, but just found out that its monsoon season? No worries! The lightweight Pilloon Jacket is 100% waterproof, which means you'll never have to hide inside when the weather turns bad. While a lot of travel jackets are rainproof, there always seems to be one part that's not — the zipper! Our jacket also includes waterproof seams and zippers, to ensure that not a drop of water, coffee or beer gets in.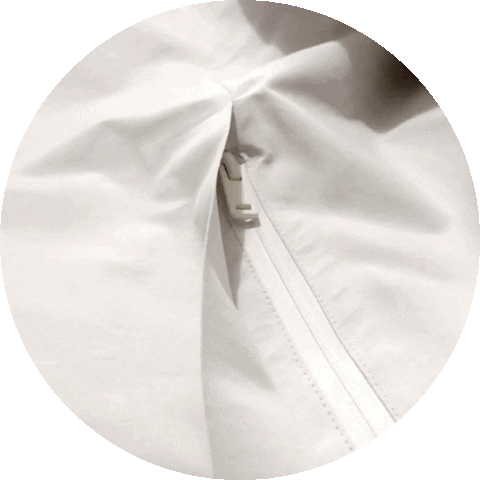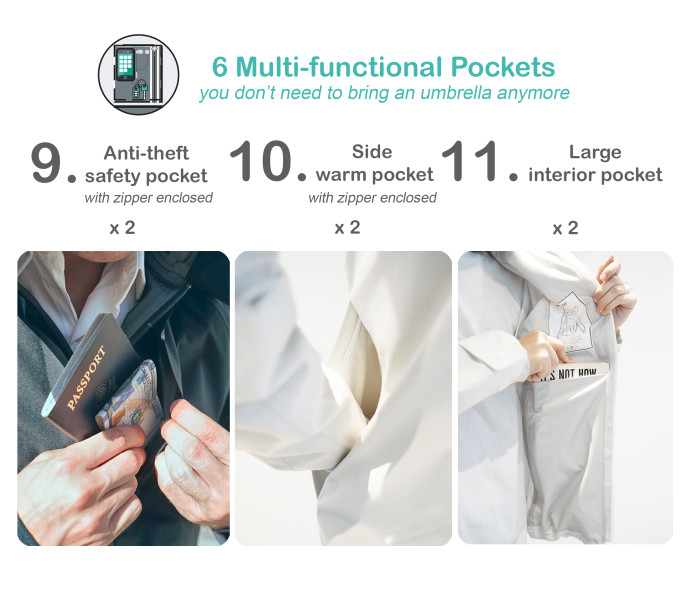 Sure, you can lock your passport and credit cards inside your backpack, but your eyes won't be on the bag all the time. With the Pilloon Jacket you can keep your valuables on you and know that they are safe — even when you are sleeping! You'll never have to make an emergency trip to the embassy or bank again.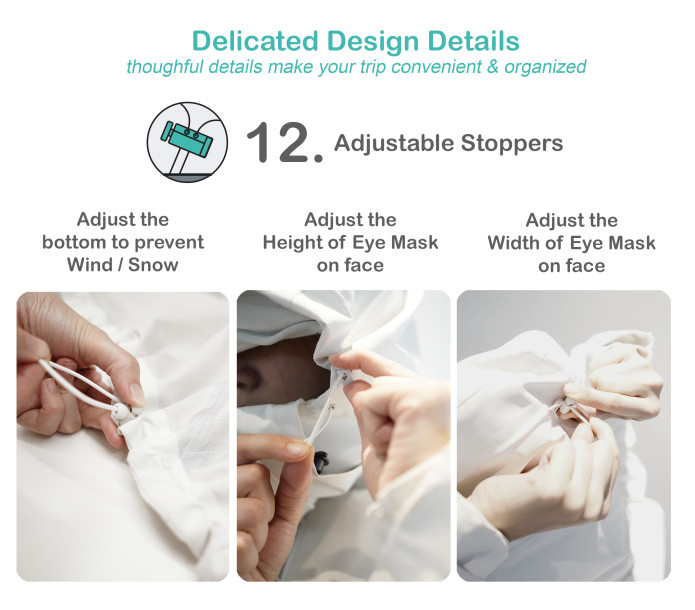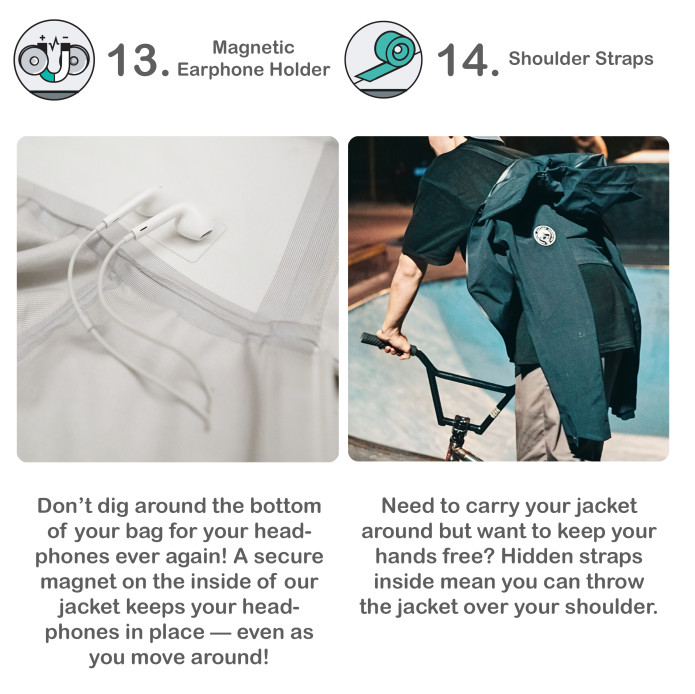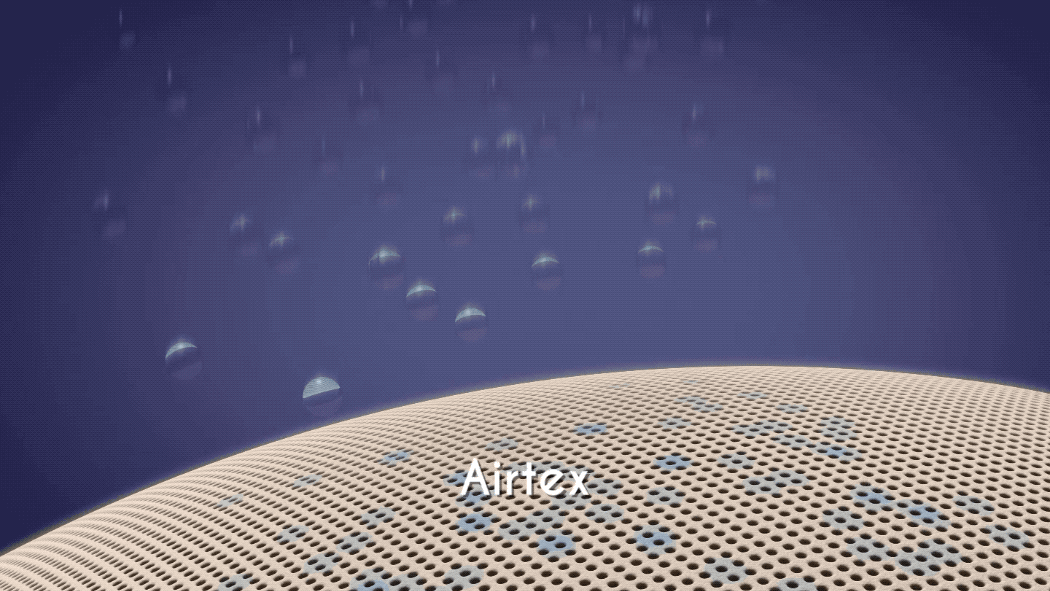 There are 9 million tiny holes over one inch of AirTex — water can't get through, but moisture and sweat inside the jacket can easily evaporate.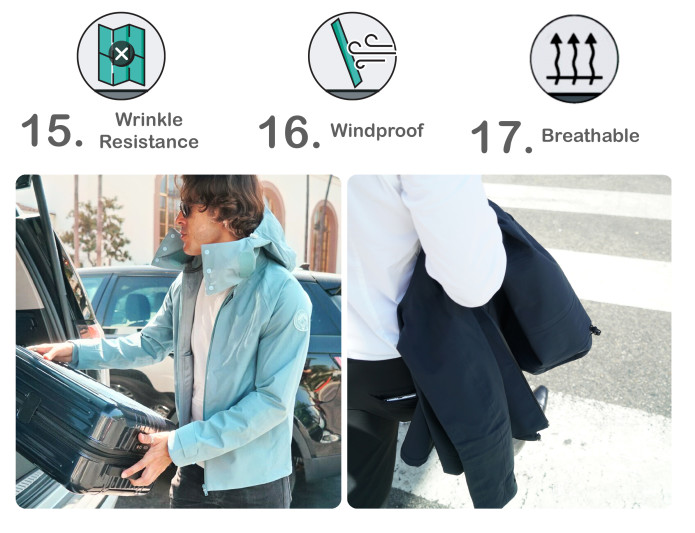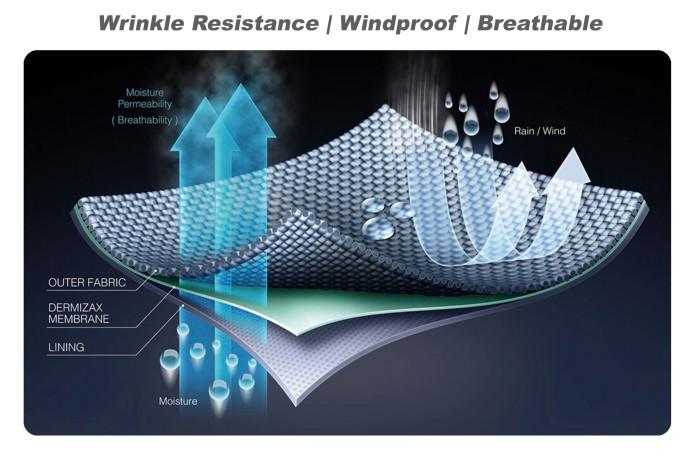 For the same 3 layers/Goretex outer shell jacket, Pilloon Jacket sell 50%-65% off from them compared of both retail price. For super early bird on indiegogo, it is 75% off as others!!!

Why you are still hesitating?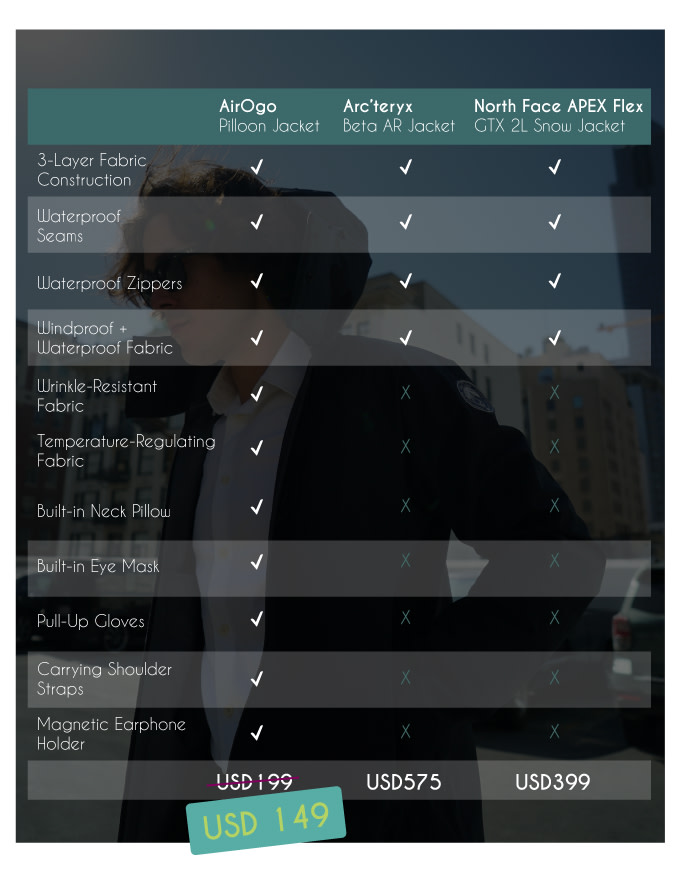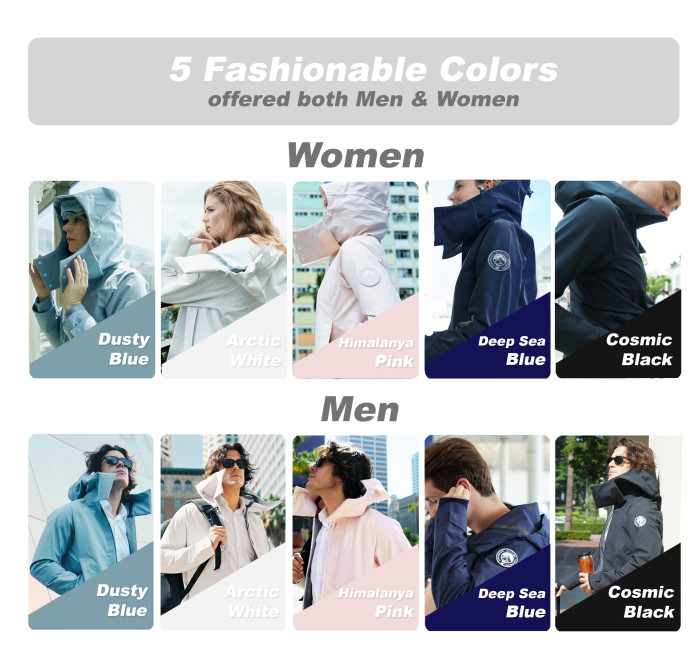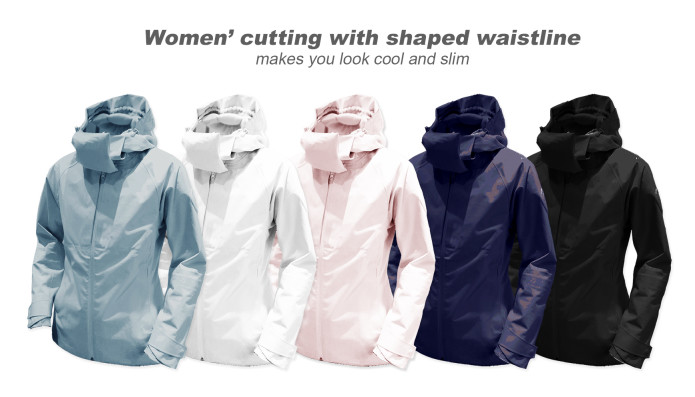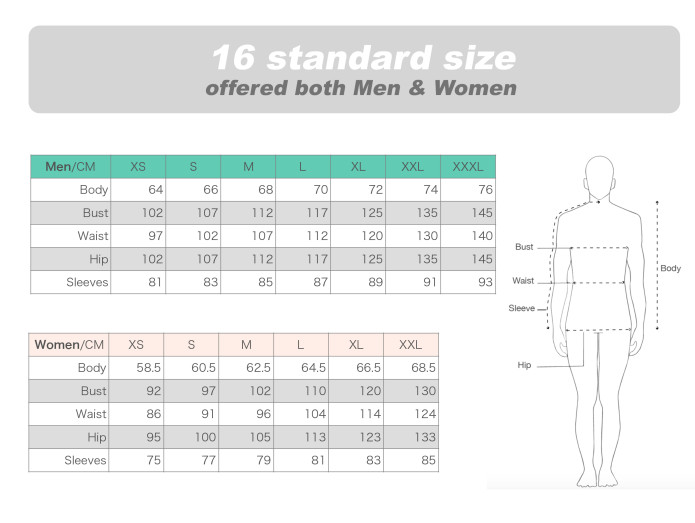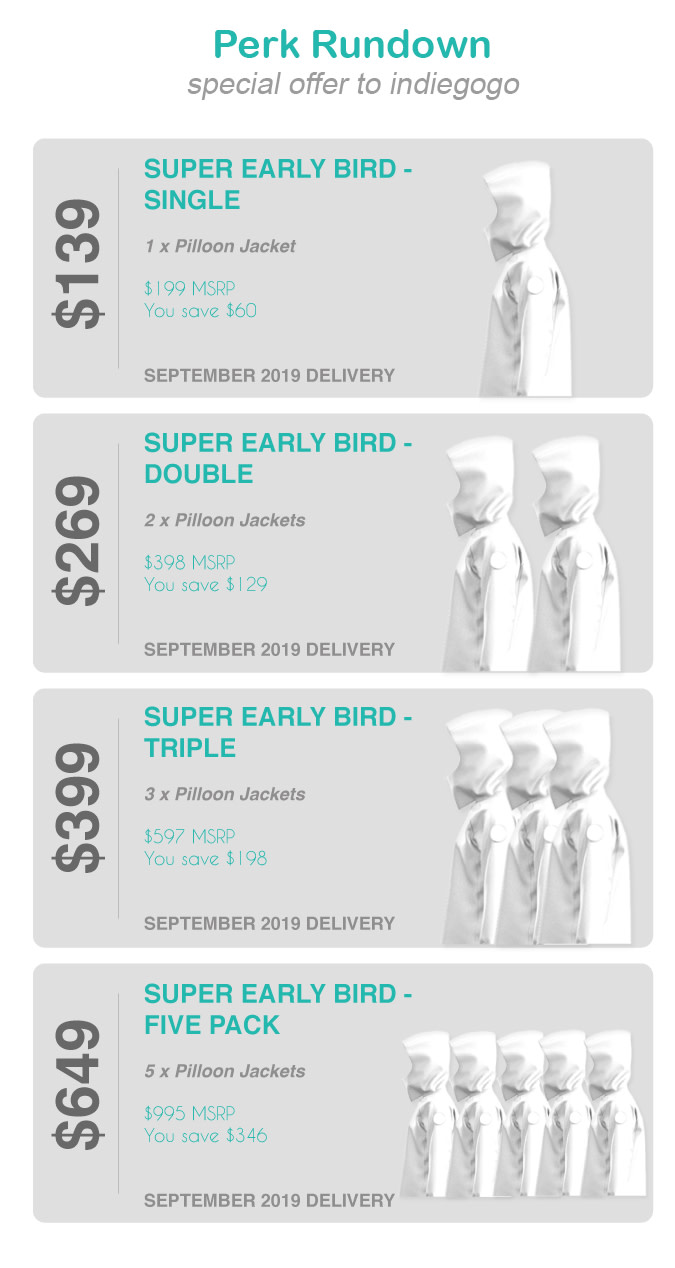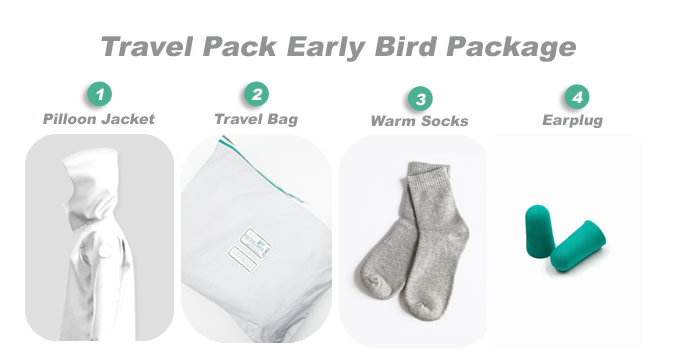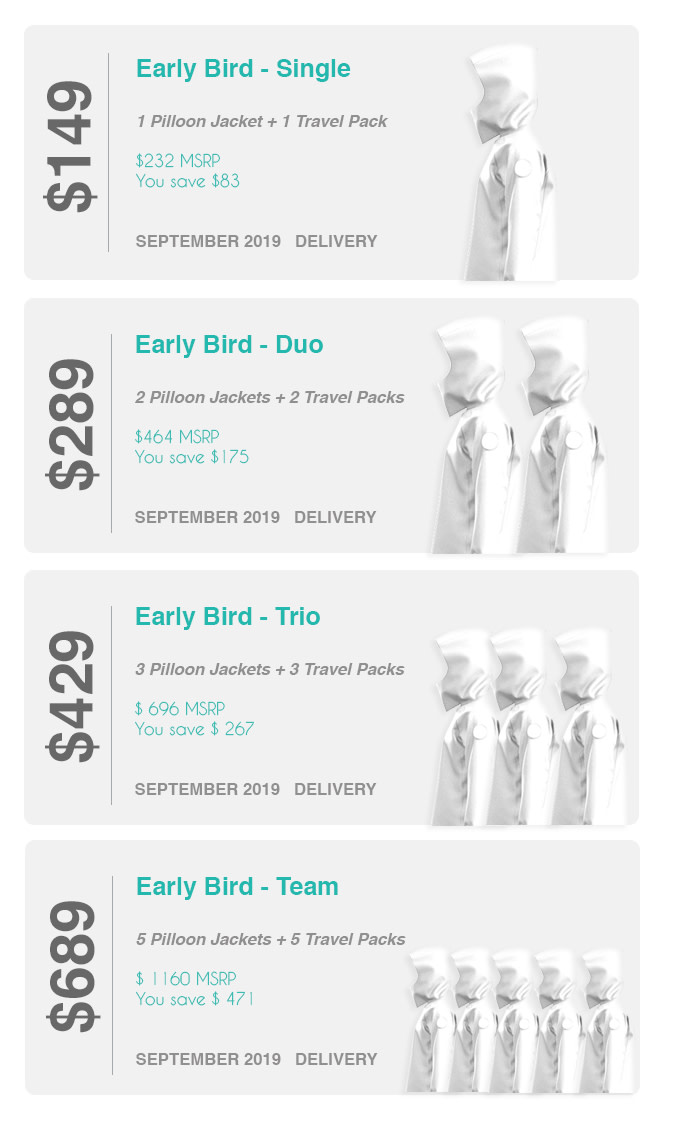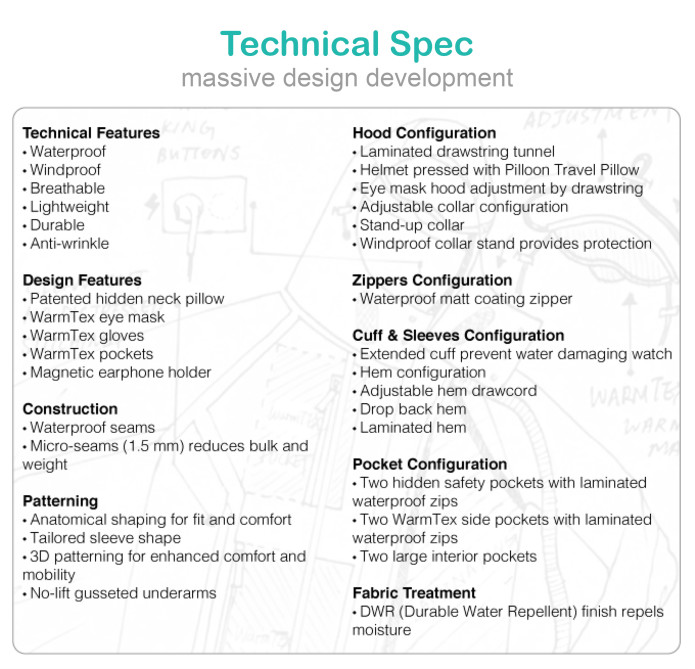 Last 2 years we set out to revolutionize what a TRUE jacket should be. With your support and feedback we were able to create an ultimate designed by you, for you. No more choosing between Good looking design, comfort and functionality. Why can't we have both?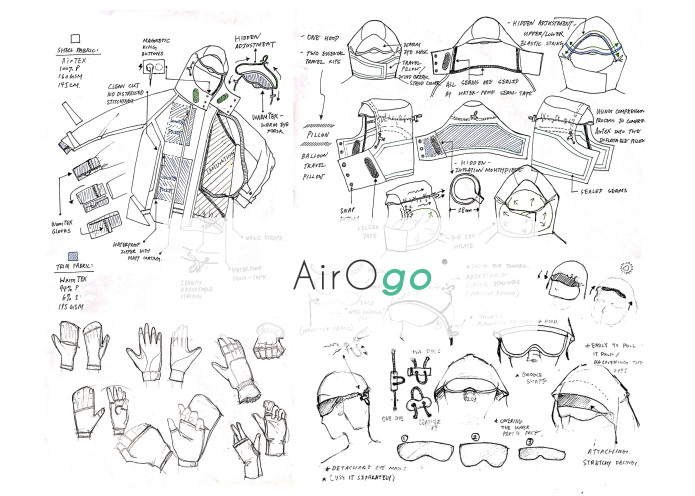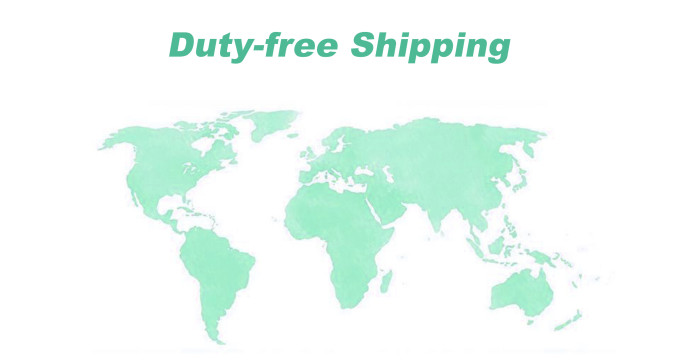 DOMESTIC SHIPPING :
USA, Canada, Europe (included 28 countries) , Australia, Singapore, Hong Kong, Taiwan & China
will NOT have to pay any additional duties, sales tax, VAT, etc. We've got that covered!
INTERNATIONAL SHIPPING - Rest of the World:
All other countries may have to pay additional import duties or other applicable taxes to the concerned authorities depending on the import policies of their respective countries.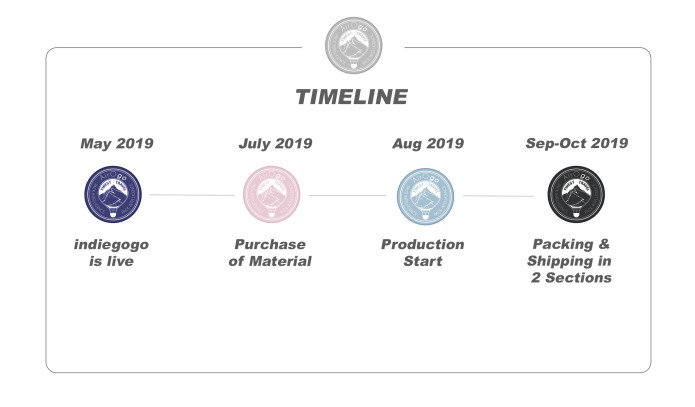 We are a team of professionals also frequent traveler with many years of experience in advanced garment, operation and technology. We believe we've got the goods when it comes to designing fashion that's stylish and functional. At the end of the day, we're so excited to be bringing the Pilloon travel jacket to Indiegogo — it's versatile enough for any adventure and stylish enough to match any outfit.