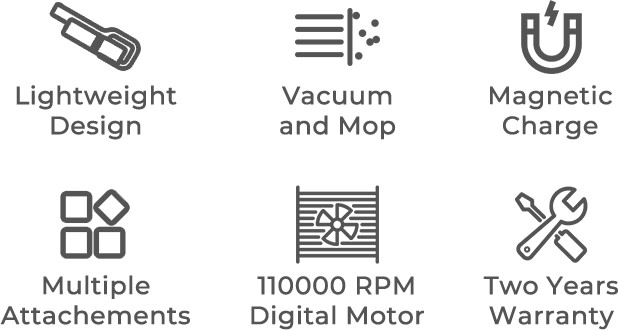 The first generation of ROIDMI cordless vacuum cleaner - F8 Storm has been sold to 157 countries around the world. This remarkable product of ROIDMI is highly praised and recognized in the world, and claimed to be the world's first "smart app cordless vacuum cleaner". It has already won 3 major industrial design global awards: the Red Dot Best of the best award, iF Golden award and Good Design Best.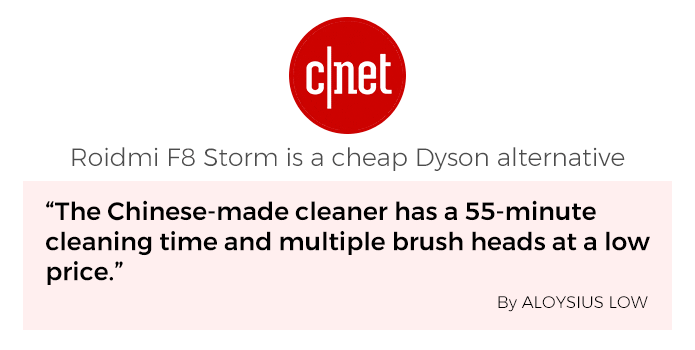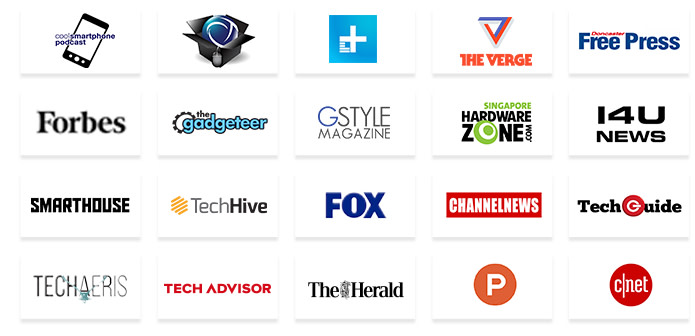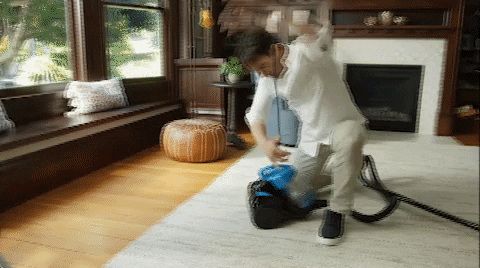 Few of us enjoy doing dusting and floor cleaning chores as sometimes it may be very troublesome and requires so many cleaning tools, but for a household to run smoothly these tedious and time-consuming tasks must get done. Cleaning hardwood floors can be a big problem in our daily life and normally we have to clean them twice. First, we have to vacuum away all the grit, pet hair and dust, then wipe with a mop.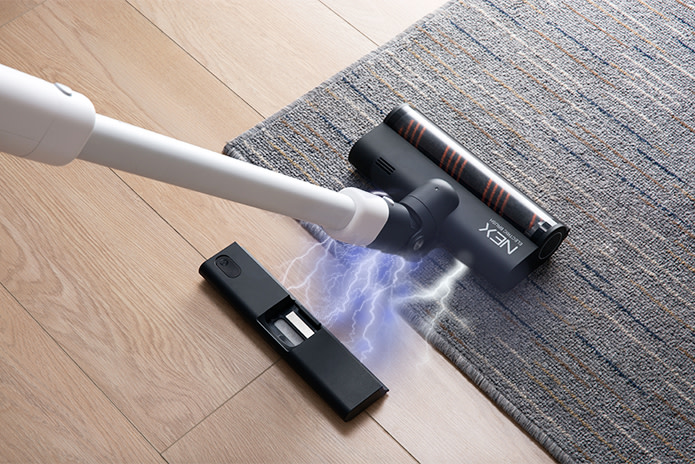 Why don't we combine the 2 steps together and do the jobs at the same time? Therefore, ROIDMI has invented NEX Storm with a Magic Mop Box, making cleaning & chores easier and more enjoyable!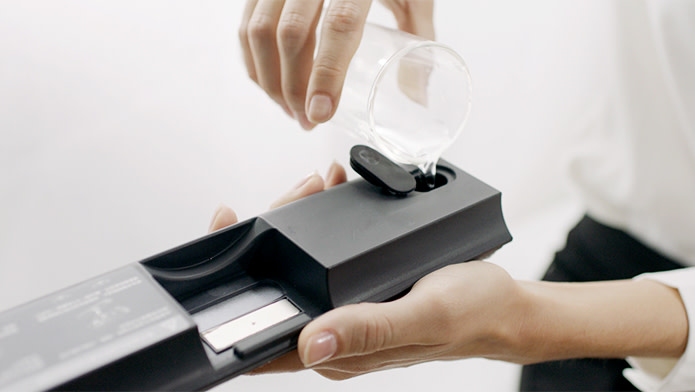 With the water-resistant roller brush and the magnetic mopping component - the Mop Box which can store 180 ml water, just need to fill it with water and attach to the brush head. then it will allow you to deep clean any stain and dirt on the floor more effectively in just one simple step.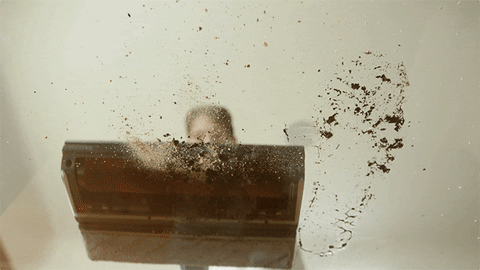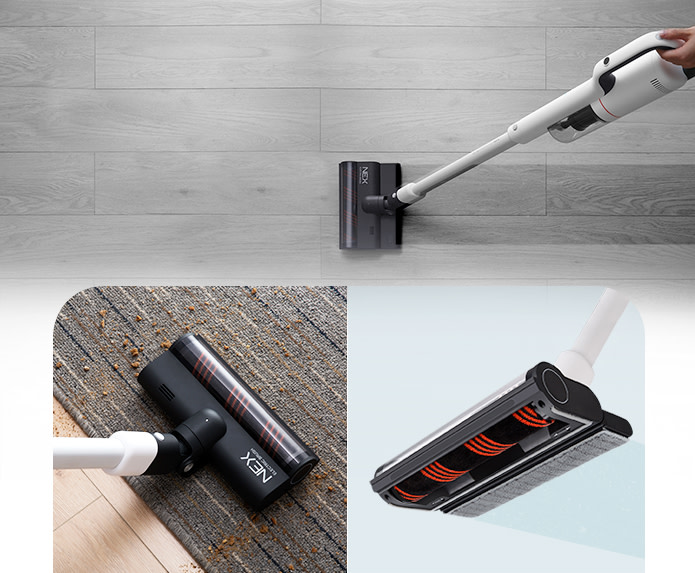 Vacuum first and then mopping at the same time. ROIDMI NEX Storm will help to save you a lot of time and effort as you don't need extra tools on floor cleaning anymore!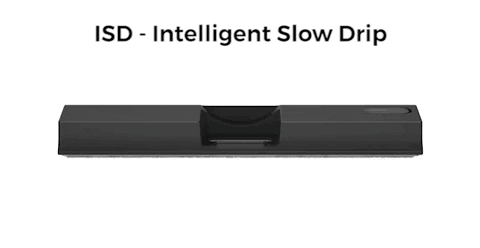 The state of art technology: ISD - Intelligent Slow Drip, the patent of ROIDMI is adopted. With ISD, we can control the speed of water drip to keep the pad wet but without holding too much water. That's the perfect status for mopping the hard floors.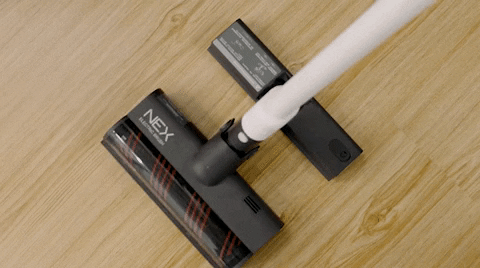 The microfiber pad can pick up and hold the dust and dirt, absorb liquid by mopping down your hard floors, leaves nothing behind. And also it is very convenient to replace the pad easily at a very low cost.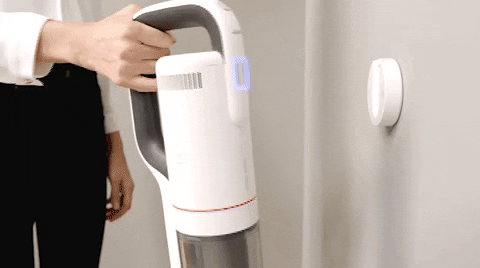 The first cordless vacuum cleaner that comes with an innovative magnetic wireless charger, which makes charging and storage easier. The magnetic dock is the charger, just simply drop your ROIDMI NEX cordless vacuum cleaner into the wall-mounted charging dock, and ready to grab and go.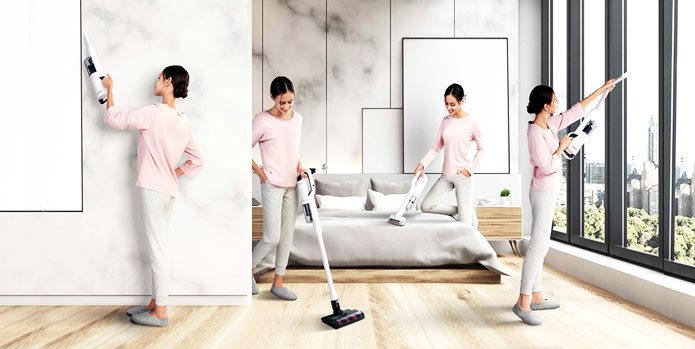 ROIDMI NEX Storm consists of eight 2500 mAh Samsung 18650 lithium battery cells that are the same model used in Tesla, and with the BMS-X Battery Management System. The battery can support the vacuum to operate for up to 60 minutes. Enough for cleaning a whole house of around 380 square meters at once.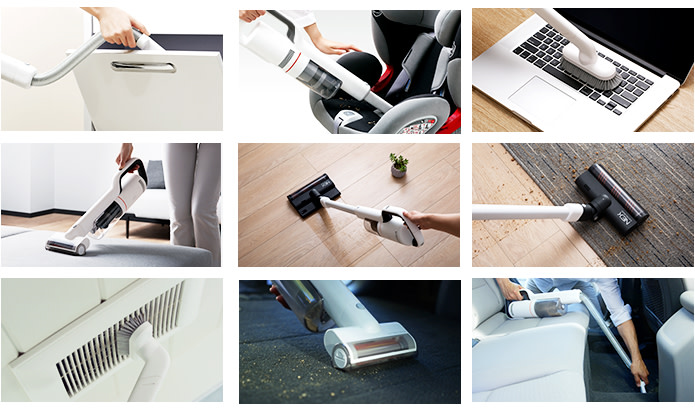 The vacuum cleaner is not only used for floor cleaning. We can also apply it to clean your sofa, bed, vent, keyboard, shelf, cupboard and lots of other things. ROIDMI NEX Storm is the only cordless vacuum that comes with plenty of nozzles and brushes including Electric mites cleaner brush, soft roller floor brush, carbon fiber roller brush, stretch hose, crevice tool, dusting brush, and a cleaning brush. All together 7 cleaning accessories.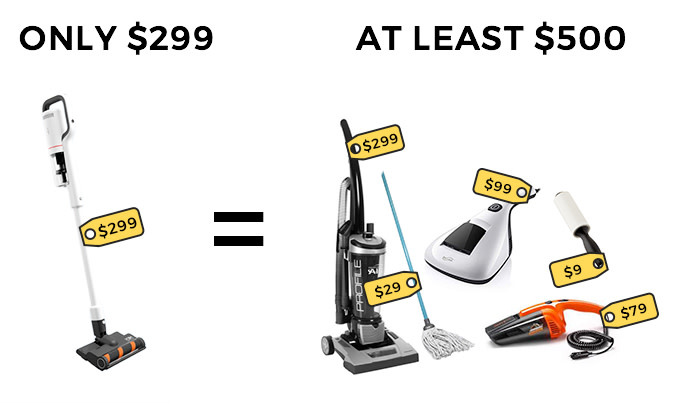 Buy one NEX Storm and you will get a vacuum, a mop, an upholstery cleaner, a car cleaner, and a lint roller. Powerful as Dyson and maybe performs even better, but costs much less than a Dyson.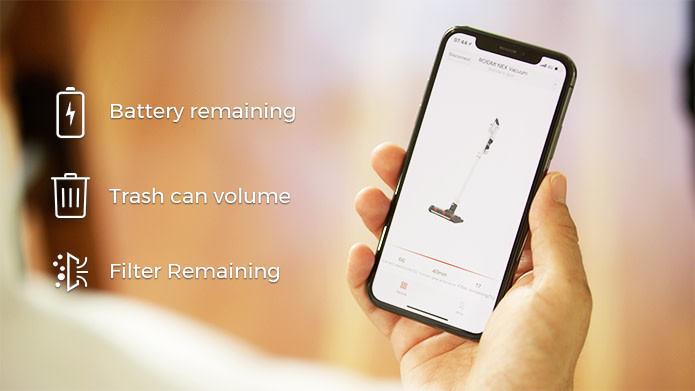 Connect the ROIDMI NEX Storm to your smartphone via Bluetooth technology. With the ROIDMI Intelligent Life App, you can check battery life, battery usage, cleaning time, filter capacity, current gear endurance and receive alerts to empty the vacuum.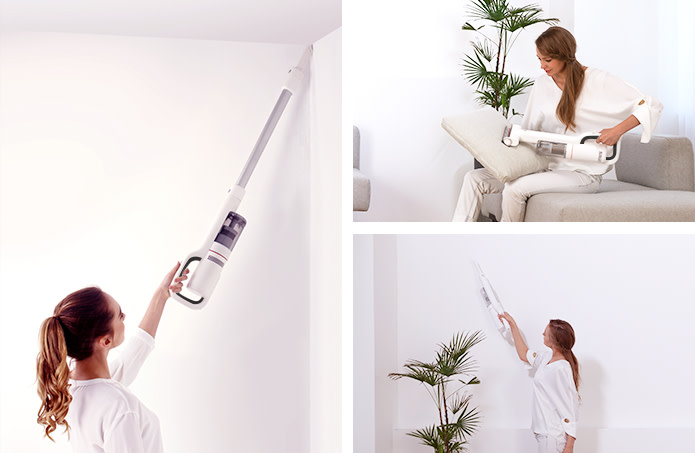 ROIDMI NEX Storm is ultra-lightweight. Weighting only 1.5kg (3.3lbs) offers amazing portability and easy handling. Easy to grip and hold in one hand. Even kids can handle it easily.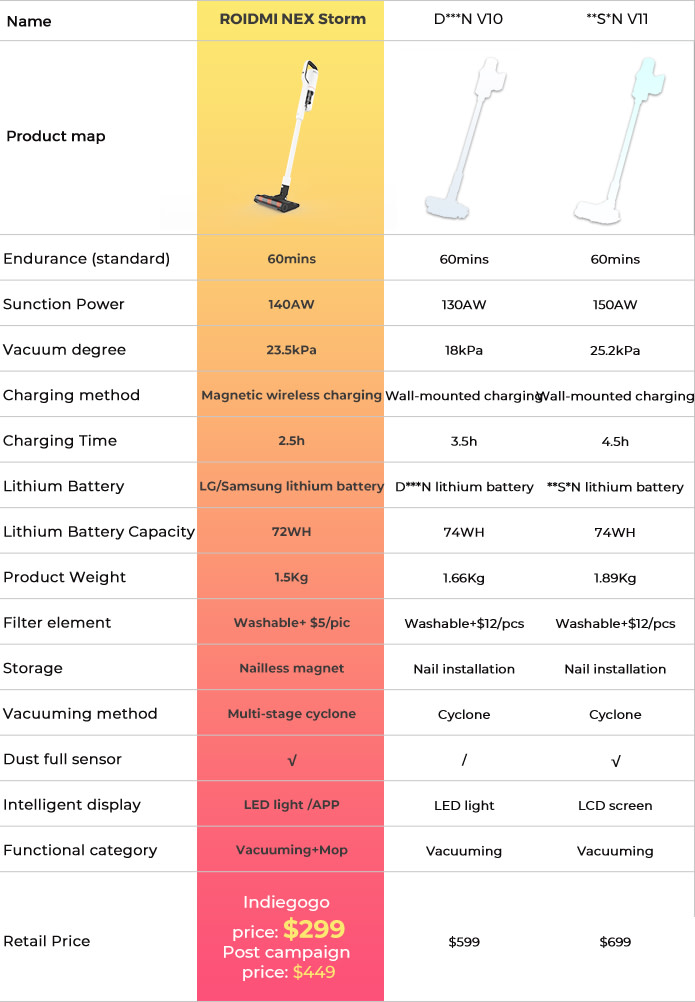 The new generation of power and air flow tunnel system with the new generation of Engine-X brushless motors spins at up to 110,000rpm per minute to help generate the strongest powerful suction of up to 140AW and 23.5Kpa, makes the whole machine increase 30% suction for extra deep cleaning. Capture the deep-down dirt or hair thoroughly.


Replaceable Battery Design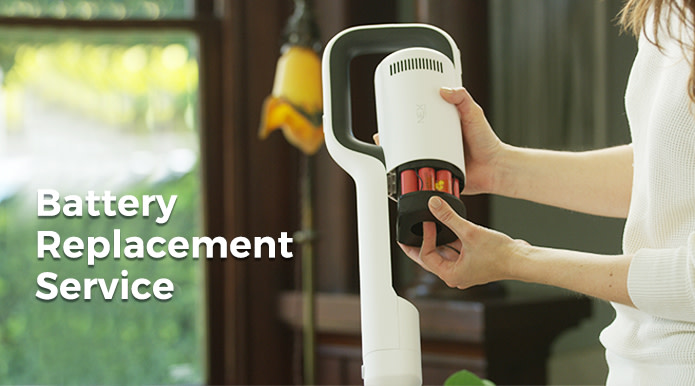 You don't even have to worry about the battery performance of ROIDMI NEX Storm getting worse with time, as we will provide 2 Years Warranty and Battery Replacement Service.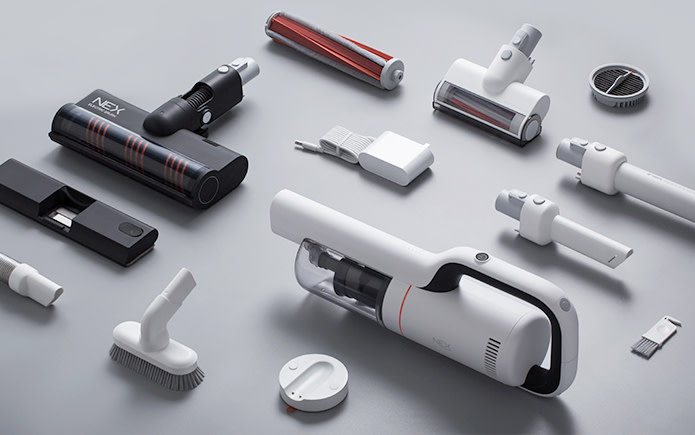 NOTE:An anti-mite brush will only be included in the Luxury Package but not in the Premium set. So you will need to purchase the brush separately if you order the Premium set. You can select from the adds-on perks which include a selection of anti-mite brush, mop pad, filter or storage bag, when you place your order. Once we reach our 1 million stretch goal, we will upgrade each Premium set with a FREE anti-mite brush, 6 filters and 6 pieces of mop pad. So are you ready? Go, go, go.
Our Stretch Goal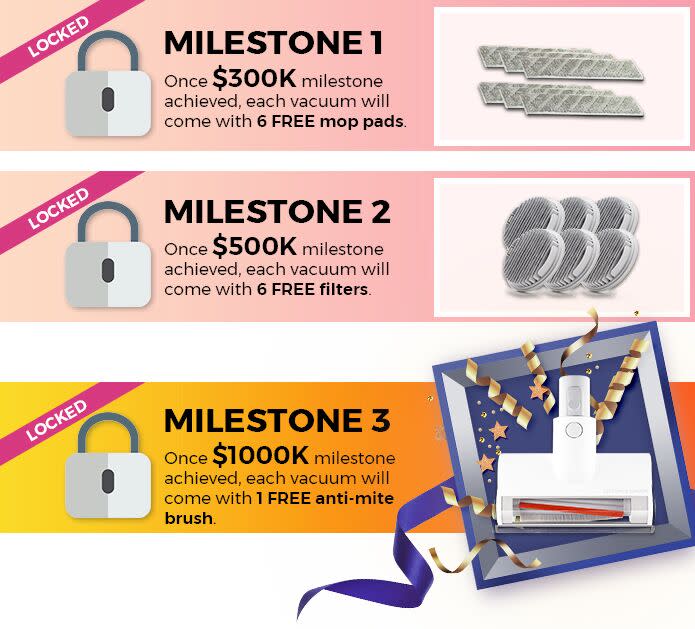 Note: The stretch goal rewards can be accumulated.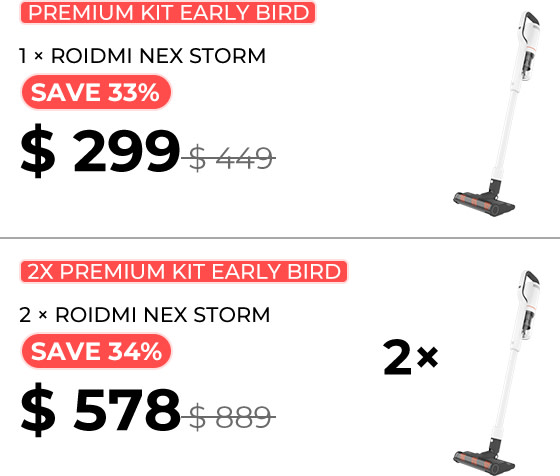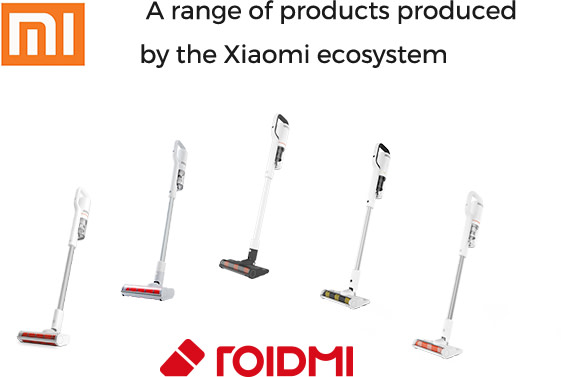 Founded in early 2015, ROIDMI is an innovative enterprise focusing on the development of high-quality cleaning products. ROIDMI is an important member of the emerging technology giant Xiaomi's Ecosystem, which aims to create a smart home appliances ecosystem chain. ROIDMI focus on the original design and take the ultimate user experience as its goal, adhere to the concept of high performance, outstanding appearance and high cost-performance on product development.
International Design Awards

World's most reputable components suppliers

NEW Storm is in product stage