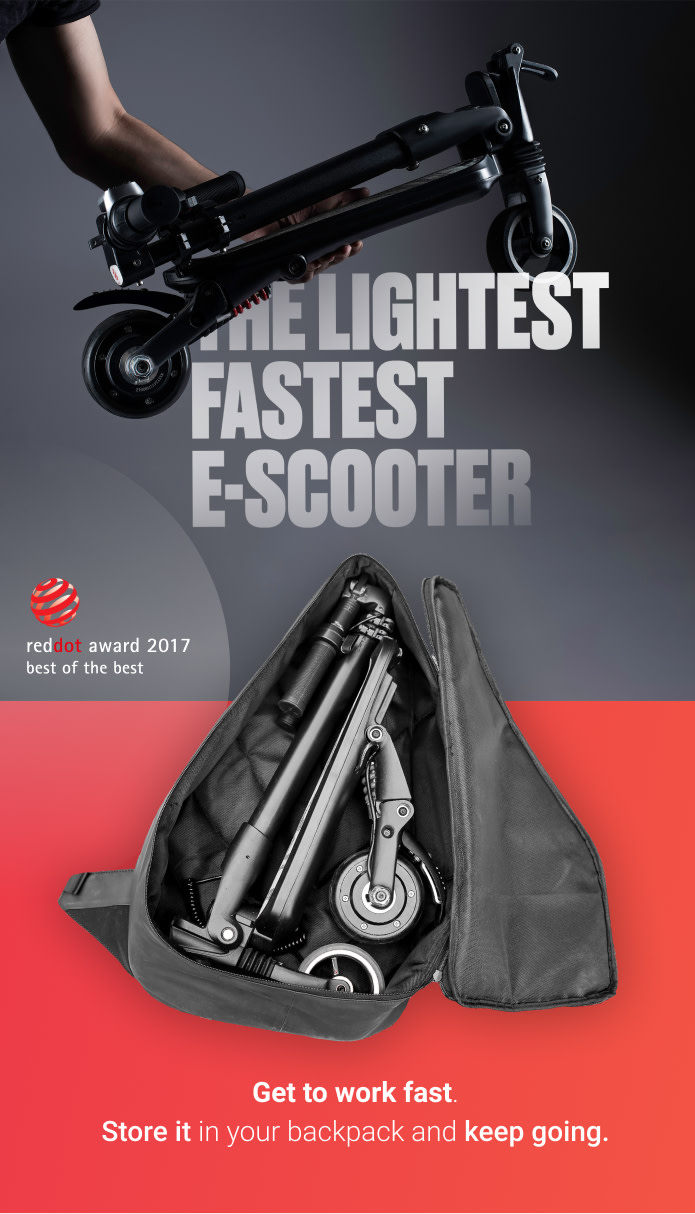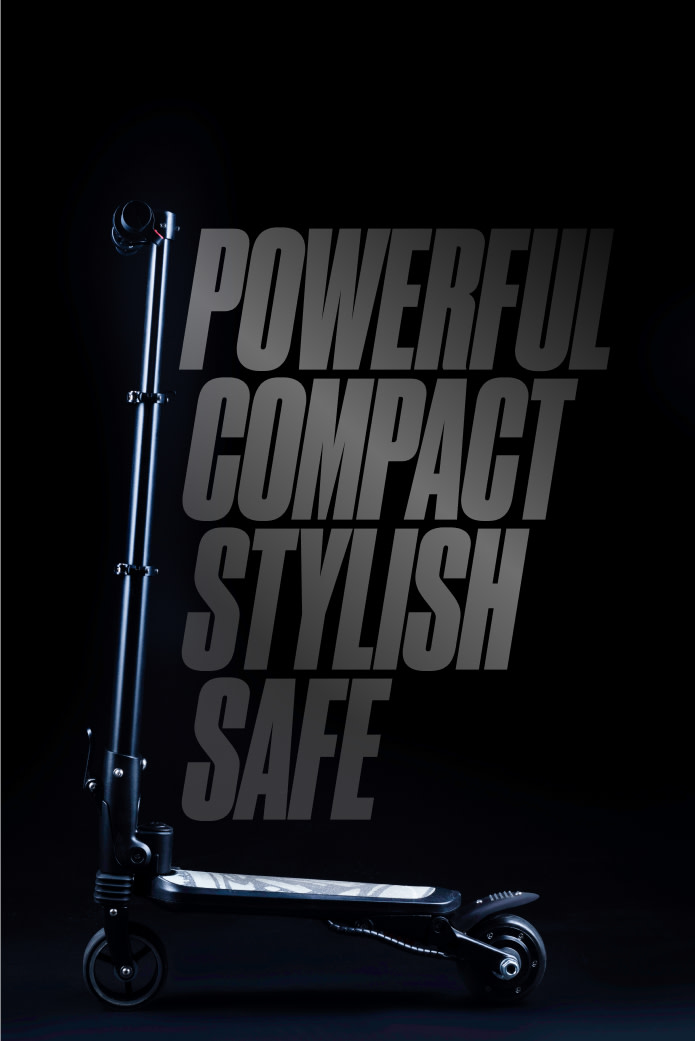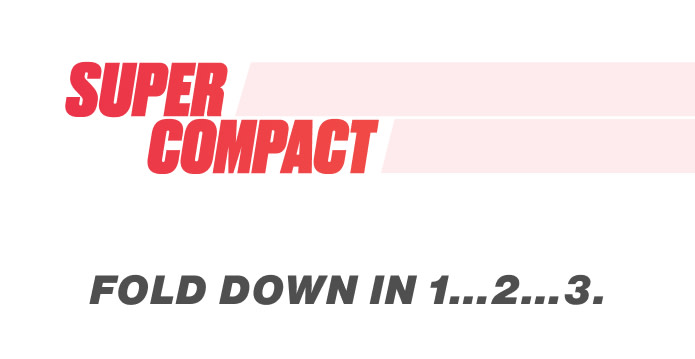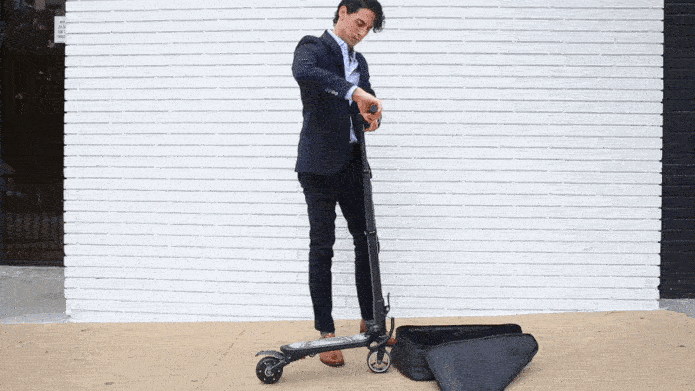 Made of aerospace-grade aluminum to hold weights of up to 220 lbs.


With its 3x telescopic handlebar shaft

Easily fold away its collapsible handles

MiniFalcon's rear wheel folds down for even more ultra-compact storage. When in use, it locks safely in place to prevent unwanted folding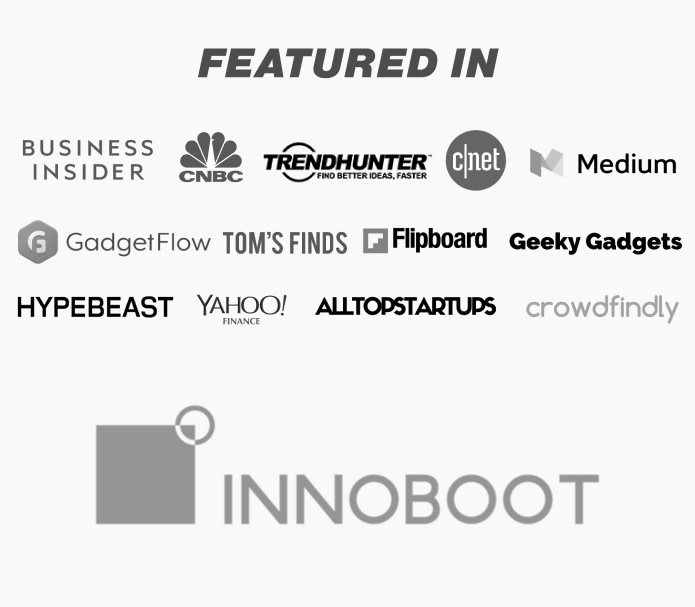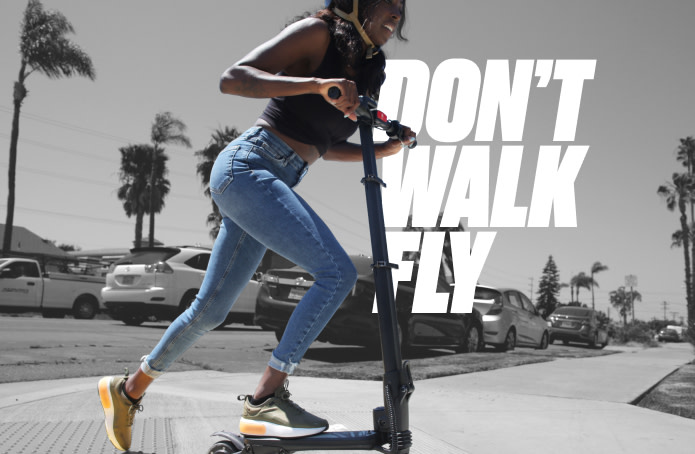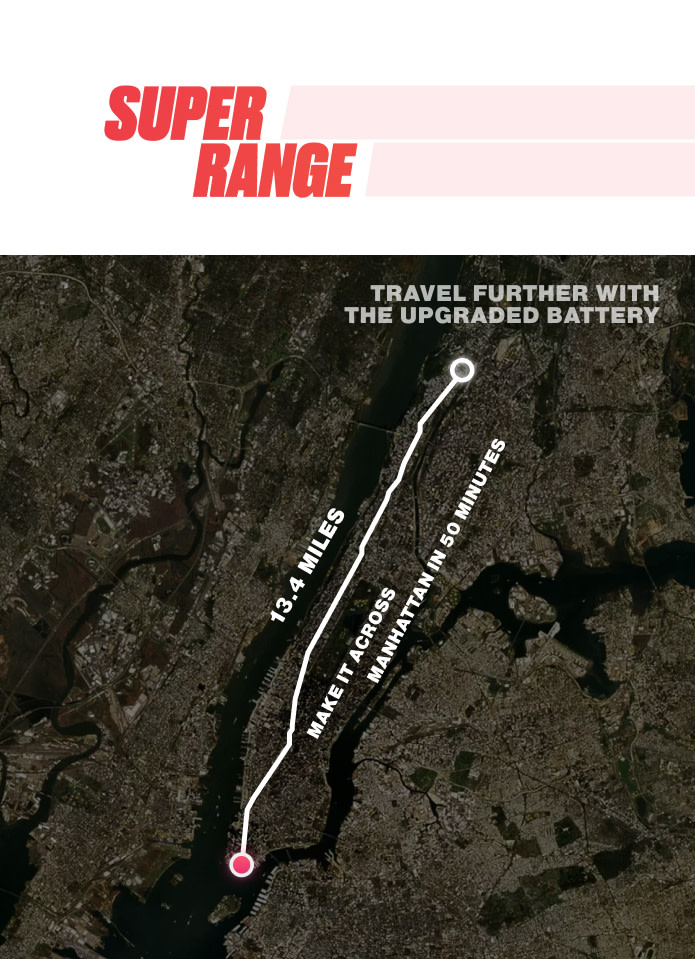 Light enough to carry in your backpack. Strong enough to support up to 220 lbs. Built with the latest aerospace-grade anodized aluminum, MiniFalcon is extremely strong and lightweight.

Ride without worries, over sharp stones, glass and even nails! MiniFalcon never gets a flat tire, thanks to their polyurethane structure. 4x more wear and chemical resistant than rubber tires.

Our Kinetic Energy Recovery System recycles excess energy and recharges your battery when you go downhill or brake - allowing you to fly even further!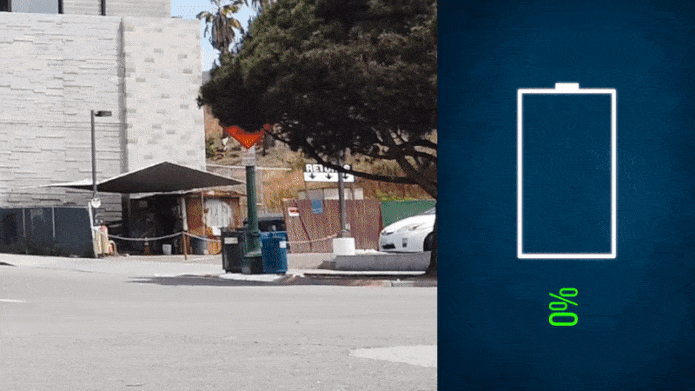 Super efficient power protection ensures your batteries last longer.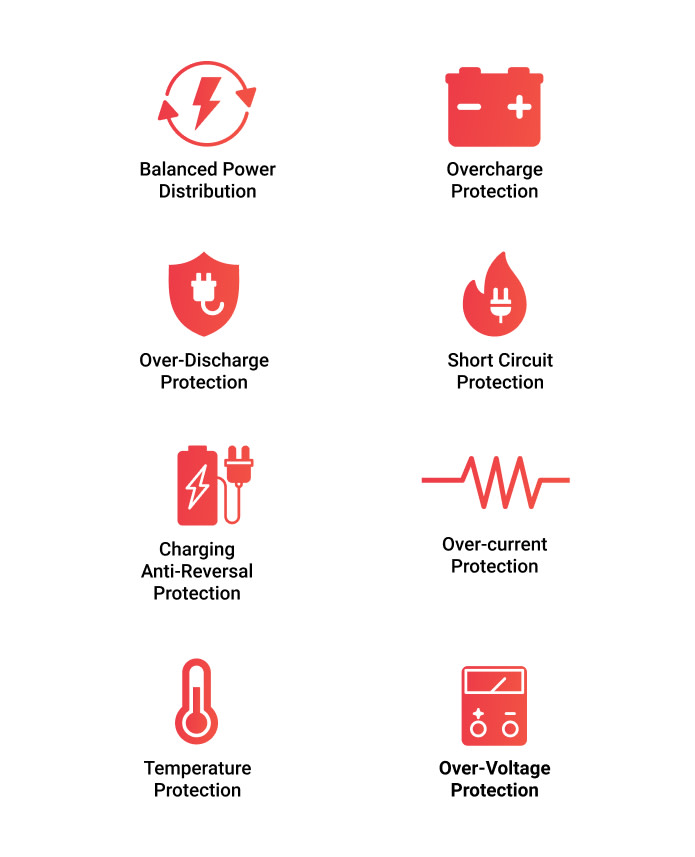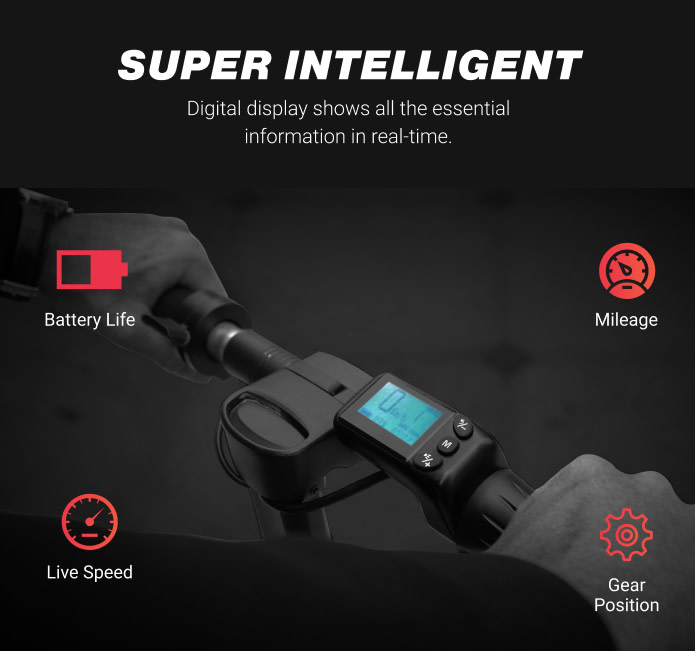 The high-efficiency dual shock absorbers in each wheel reduce vibrations and allow you to glide over bumps.

Dual rear brake technology, with an electric and manual ABS anti-locking system, prevents your wheels from locking up and ensures you're always in control.