Kiri is the most customizable daily backpack ever created. Magnetic buckle technology allows you to swap effortlessly between your choice of Kiri kits designed for all of the adventures that fill your life. Whether it's an overnight trip, an afternoon by the beach, a morning photo expedition, or a hike in the mountains, there is a kit for any adventure!
Our goal is to make it easy for you to explore your world and leave it a better place. That's why every Kiri backpack provides a child in the developing country of Cambodia with essential school supplies for a year. By supporting education, your backpack helps build a better world. Access to education means brighter futures for each of these students, and on a global scale helps to increase environmental awareness, work towards gender equality and decrease poverty rates.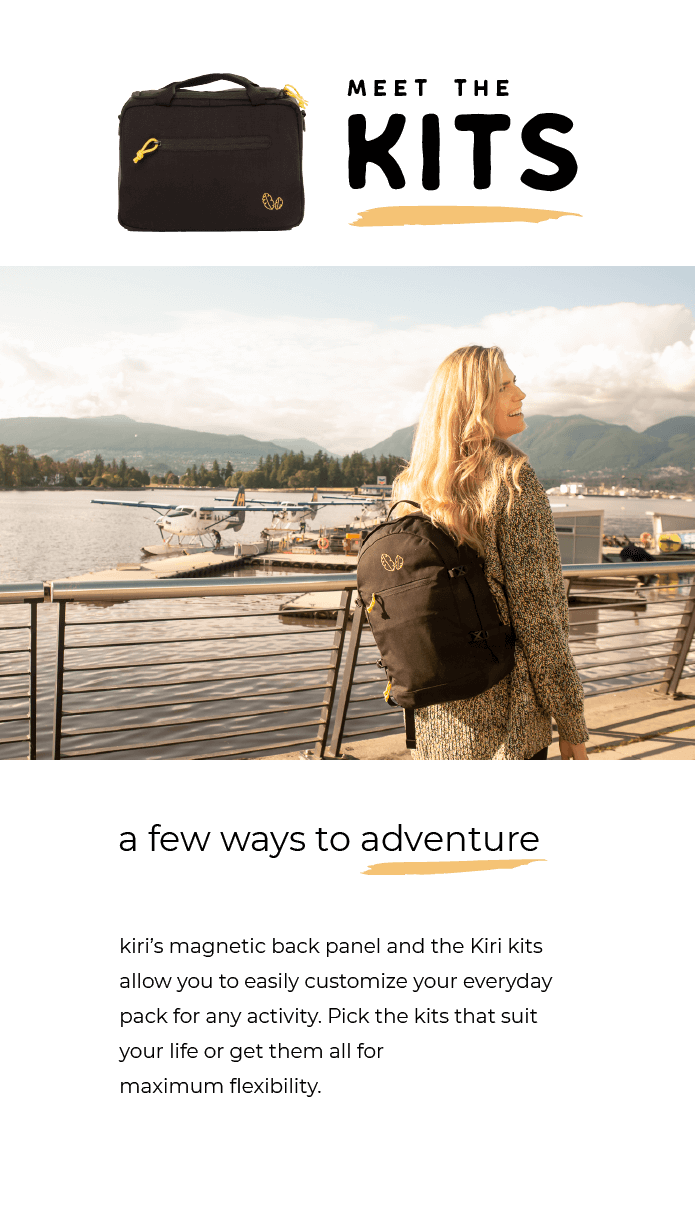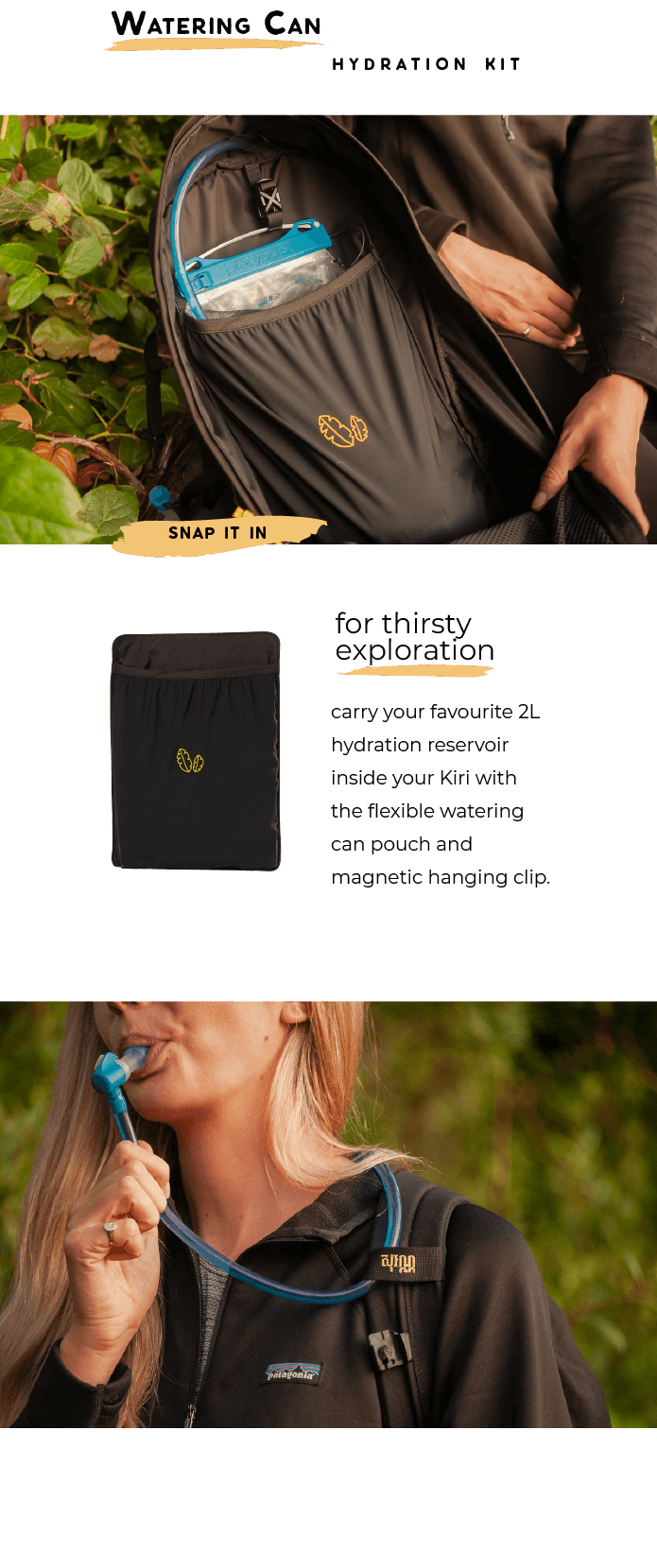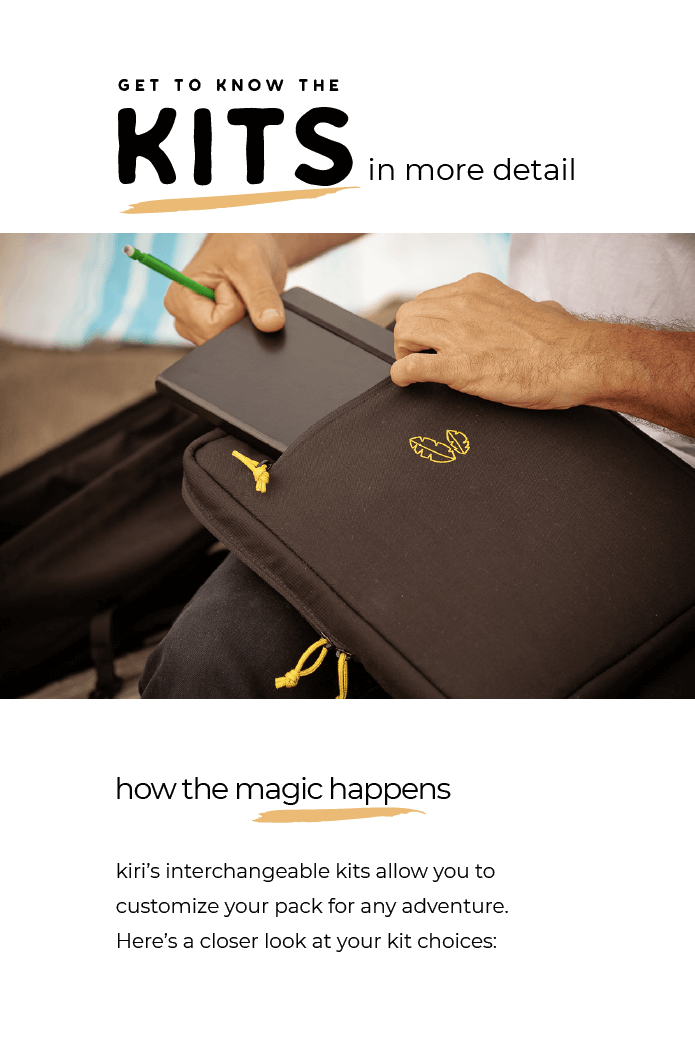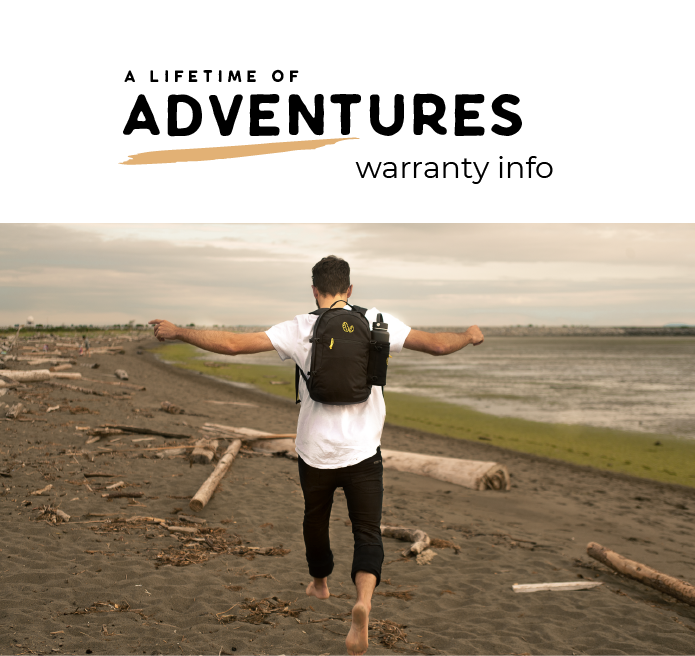 We use only the highest quality materials, from premium Fidlock buckles to YKK zippers and rugged Kodra nylon. Our products are built to last! If your Kiri backpack (or any of your kits) are defective, we'll fix them. If we can't fix the problem, we'll replace the product. That's our promise to you.


At Banana Backpacks we believe that your everyday backpack should be manufactured to the highest standards, in a way that you would be proud of. That means the highest manufacturing quality and highest ethical standards are non-negotiable.
Our manufacturer is located just outside the busy metropolis of Ho Chi Minh City, Vietnam. They have been one of the world's best bag manufacturers for over 15 years and specialize in building highly technical outdoor gear, where product failure can result in life or death. We're talking extreme backcountry avalanche bags and mountaineering packs. They're also incredible at building camera gear designed to keep insanely expensive technical equipment safe. With this kind of expertise, you can rest assured your gear was built to last.
They also pride themselves on their safe working environment, low employee turnover (a proxy for factory worker satisfaction), and support of the local community.
We've spent the past year working alongside them as we developed the Kiri Collection to make sure you can feel as good about the way your gear was made as you do when those silky soft straps hang from your shoulders.

In May 2018, we began selling our 60L travel pack, the Khmer Explorer, through our website after funding our first production run with a combination our own life savings and direct pre-orders. We delivered our first production run on time and without a delay (a streak we intend on keeping!).
One year later, we're ready to launch our second, more ambitious backpack collection. And that's where you come in! We would humbly like to ask you to join our adventure.
As a full collection with large minimum order quantities, we can't bring Kiri to life without your help. So if you can, please back our project and pre-order your Kiri. Having tested it vigorously over the last year (on opposite sides of the world), we can wholeheartedly say it will change the way you explore!
We're so excited to have you here, and we can't wait to continue the Banana Backpacks journey with you. If you have questions, feedback, or just want to say what's up, reach out to us at [email protected]. We'll get back to your question as soon as this two sibling team can! 
Happy exploring! :)

Michael & Anika
P.S. If you want to see how our first pack, the Khmer Explorer, turned out, check out this video: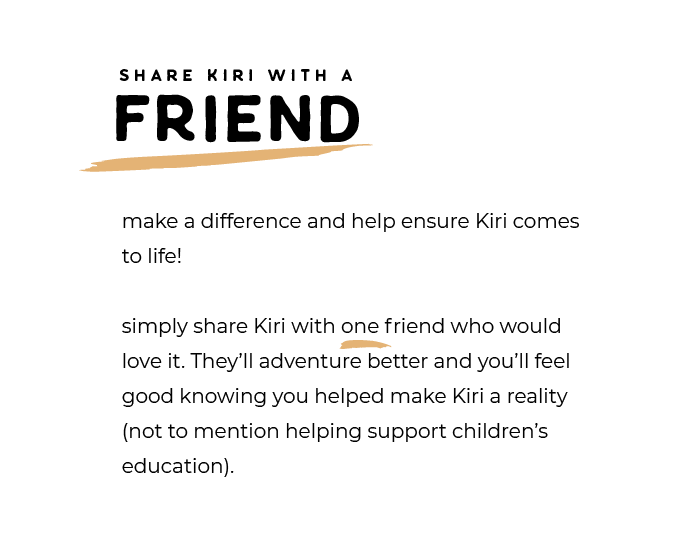 Duties & Taxes:
We cannot estimate duties and taxes for all countries. If your Kiri will be shipped to Canada or the United States, all orders will be sent from our Canadian Fulfillment Center and not subject to duties. If not, you can use this calculator to get an estimate of the duties and taxes that may be applicable to your order..
Risks & Challenges:
This is not our first time manufacturing an awesome pack and our last product launch went off without a hitch or delay. We have a wealth of experience understanding what goes into a project like this. From logistics to materials to manufacturing, we are confident in our ability to not only deliver, but deliver on time. In the extremely unlikely event that something unexpected does occur, we promise to communicate with the highest level of transparency and concern for you, our incredible backers.
Delays: The unloading and loading of shipping containers aren't always the most streamlined or timely processes and labour strikes or general tardiness can cause our large metal box full of backpacks to sit at the port waiting for unloading longer than we'd like. We bake delays like this into our schedule, but they can sometimes be longer than even we'd accounted for.
Acts of God: We distribute our gear from Vancouver, Canada, which sits uncomfortably close to the locked Juan de Fuca plate and within a major earthquake zone. It's been a few centuries since this plate slipped and we're hopeful it will stay locked for some time. The NHL playoffs have concluded and the risk of angry fan riots during our proposed timeline is also quite low. In the unlikely event that the God(s) do not smile fondly upon us, we'll work together with you to persevere and get you your Kiri..