A Black and White TV Pin?
I'm an artist and I also make things like pins, buttons, stickers, and patches. One day, I bought a black-and-white tv at the thrift store and plugged it into my first-generation Roku player. Netflix totally worked and I was able to stream "The Twilight Zone". So, I tweeted about it and it kind of went viral.
I plugged my black and white tv into an old Roku. pic.twitter.com/YHDiUiGXD6

— Ellingson (@ellingson) June 19, 2019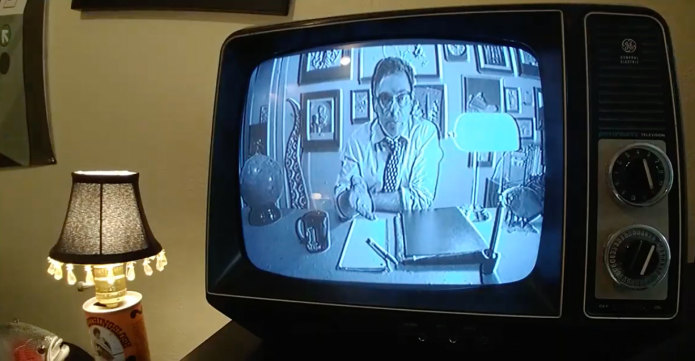 Above: My actual 1975 General Electric model 12XB9104V TV
It's a handsome television so, naturally, I decided to make a lapel pin of my 1975 General Electric model 12XB9104V TV. However, it couldn't be just any old General Electric Model 12XB9104V hard-enamel pin. No, this TV pin GLOWS IN THE DARK!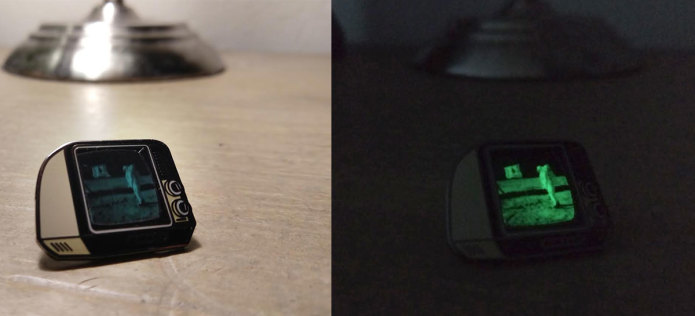 Also, I'm working with Factory Two, (a great maker-space in Flint, Michigan) to print clear vinyl stickers so that the image on the screen can change to one of several different options. The clear stickers stick on top of the glow-in-the-dark enamel to light up the image after it's exposed to light. Right now, I have a small batch of the TV pins ready to go, but I need your help with production costs for the packaging, sticker packs, and shipping supplies. I'd also like to pay for another run of pins and stickers so that they can be available to everyone.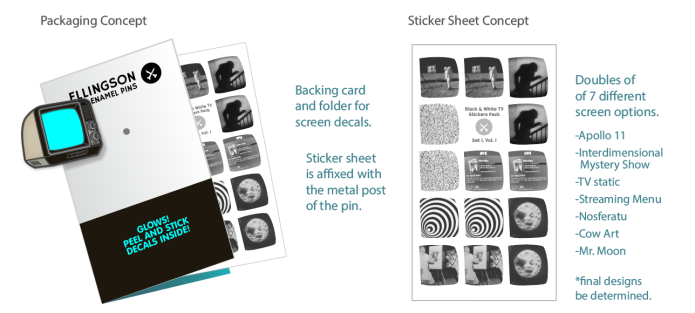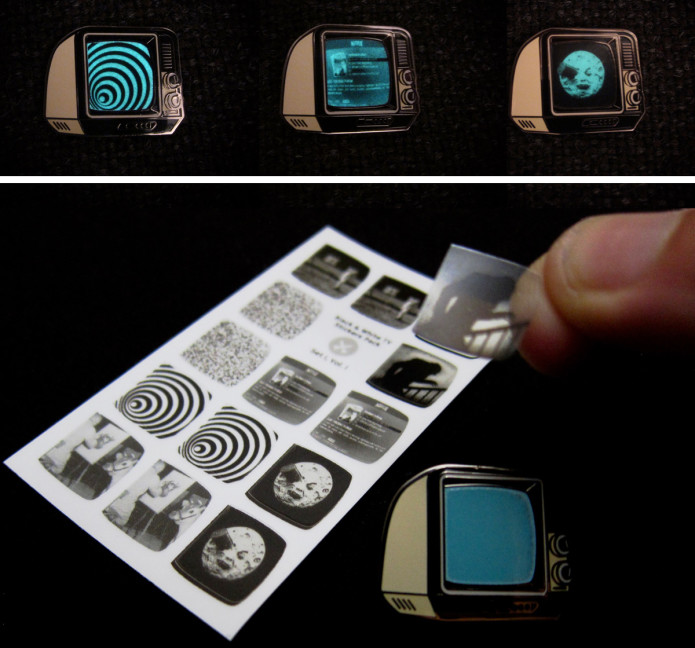 What's The Plan?
I hope to raise at least $500 to cover the cost of the current batch of TV pins, another run, stick-on screen decals, clever packaging, and shipping supplies. The perks are thus:
TV Pin With Sticker Pack
This is the standard set that I've been excited about offering. You get the glow-in-the-dark TV pin with the stick-on screen decals in clever packaging, mailed to your door in packaging that you helped fund!
 
TV Pin 2-Pack (save $2)
You love this idea so much that you want to share it with a friend! You get two sets of TV pins w/sticker packs, the clever packaging, and the little padded mailer that you helped to fund with your contribution!
 

New! TV Pin 3-Pack (save $3)
You get three sets of TV Pins w/stick-on screen stickers for five dollars less!

New! 7 TV Pins
This pack is perfect if you want a dedicated TV pin for each of the sticker designs. You get seven pin sets w/sticker packs. You're a completist, you have loads of space on your denim battle vest. You can't get enough GLOW.

Donation only 
You don't need more pins but you want to help by keeping me caffeinated and crazy with coffee money.
This is a flexible campaign and all funds will go one-way-or-another to getting these pins into your hands, regardless of whether or not the $500 goal is met. Please don't make me put this on my credit card. I already have too many frequent flyer miles.
Want To Make Your Own?
It's inevitable that this design is going to get bootlegged, so they might as well have the right artwork. Here's a link to a scalable SVG vector file so you can print the artwork as large as you like. I recommend making a cardboard cut-out and putting it in front of your microwave. The popcorn channel is the best channel.
Binging my favorite show. pic.twitter.com/BcwXVGcePW

— Ellingson (@ellingson) July 24, 2019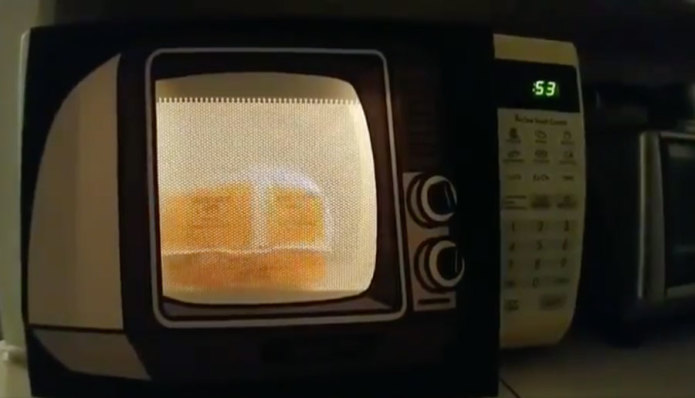 Thank You
Your support means a lot to me. I love making things and sharing what I've learned with the world. I tweet, 'gram, blog post, and talk people's ears off about random things that I find fascinating and/or absurd. If you value this kind of enthusiasm, please consider supporting the artwork that's fueled by it. Did I think I'd be making an enamel pin of my thrift store television this year? No, but look! It happened! Let's make it as interesting as possible. Thanks again.
Website
http://ellingson.cc
Instagram
Personal posts at @ellngsn
Portfolio posts at @ellingson.cc
Twitter @ellingson