Stay home. Snuggle up. Support the fight.
BIG LOViE is creating a cozy, cuddly way to support the COVID crisis fight.
As the makers of soft, snuggly products infused with compassion and kindness, we're producing a special-edition blanket and hat with 25% of proceeds going to fight the Coronavirus pandemic. This is a perfect way to bring you and those you love warmth and comfort during these unusual times—and beyond. BIG LOViE 'We Are One' blankets and hats make meaningful gifts for family, friends, far-flung relatives and hardworking people in your community who deserve heartfelt thanks.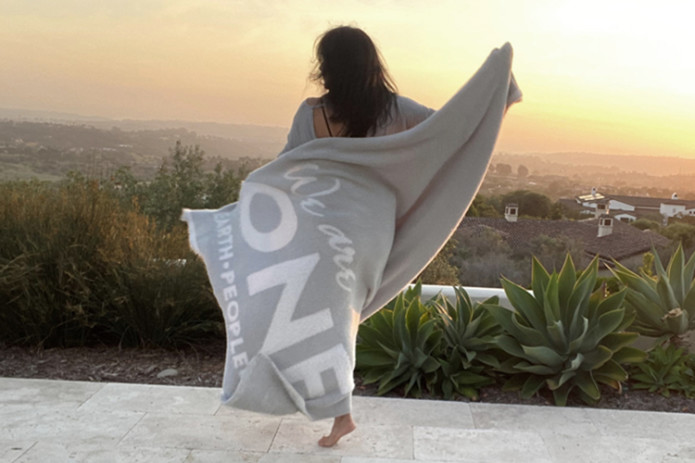 At our essence, we are one. Unity matters, now more than ever, in our neighborhoods, our nation and our world. That's the beautiful message that will appear in light, airy feather threads across the blanket:
WE ARE ONE. Earth. People. Love.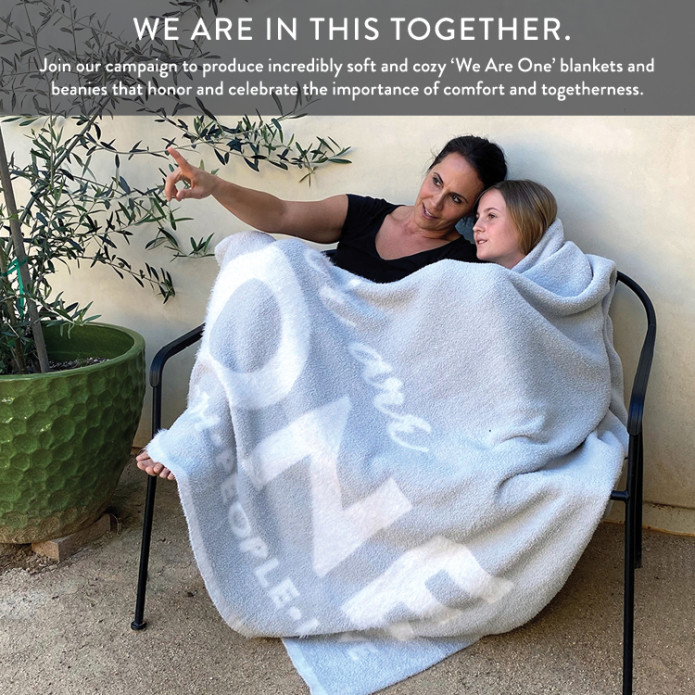 BIG LOViE blankets are famous for their softness and their unique positive messaging, conveying warm and encouraging sentiments. Sewn on the side on our Ultrasuede label we've added a message that pulls the mission behind this campaign together:
Stronger Together. Completely Connected. Kindness Within.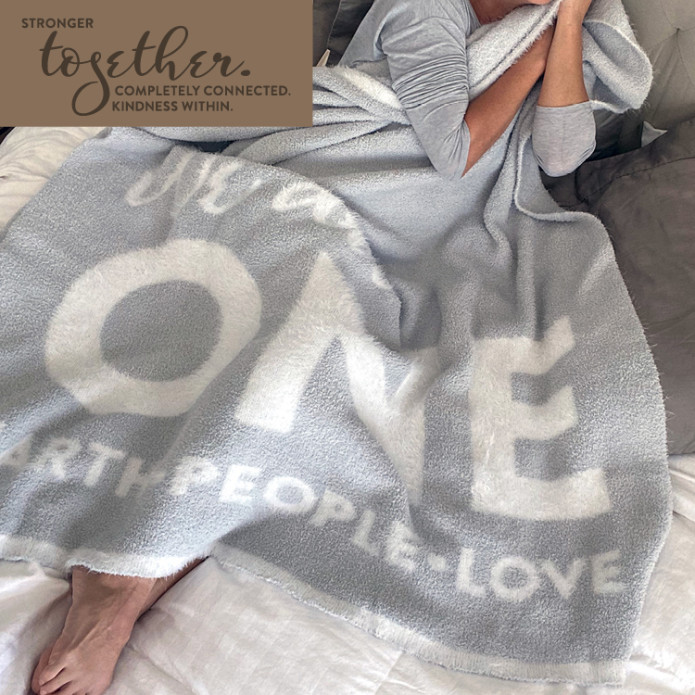 Wrap Up and Support the Cause.
We're aiming to do two things:
Raise money to fund medical supplies, deploy emergency staffing to U.S. public health agencies, provide support to vulnerable communities and much more.
Create and deliver blankets and hats that spread comfort, togetherness, connection and unity.
Our goal is to raise $20,000 to fund the production and delivery of the blanket and to donate 25% to the CDC Foundation's All of Us Combat Coronavirus Campaign. But even if we don't reach the full goal, we will fulfill all perks and donate 25% to the CDC's campaign, supporting public health measures to help stop the spread of the Coronavirus.
Two great ways to get cozy.
'WE ARE ONE' BLANKET
Made of the same incredibly soft micro-chenille and feather yarn that made the BIG LOViE Dream Collection blankets famous, the 'We Are One' blankets are big and beautiful! At 48" X 72", the 'We Are One' blanket will wrap around you like a sweet, soft bear hug.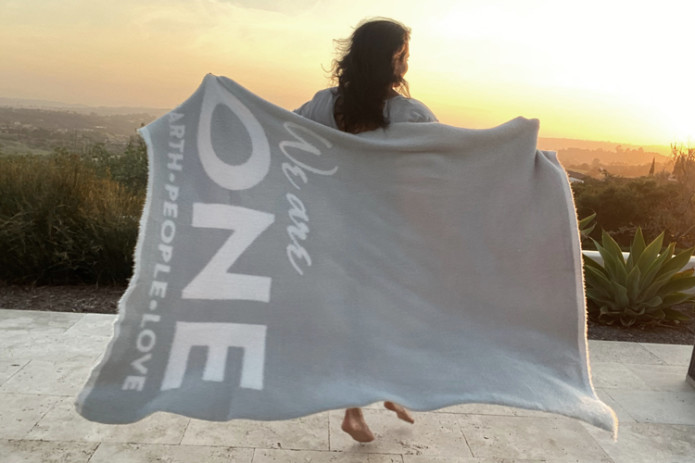 'WE ARE ONE' COTTON BEANIE HAT
Deliciously soft and wonderfully wearable, the BIG LOViE 'We Are One' beanie hats are made of 100% ribbed cotton. Choose from three colors: ivory, black or heather gray.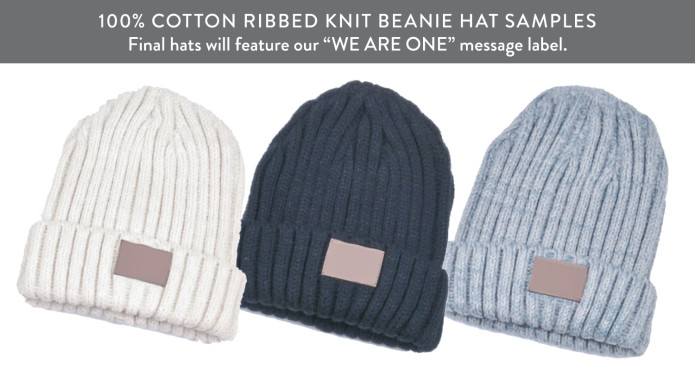 Why is this project important?
We are running this campaign now because the fight is now. The need for help is now. But we want to sustain that unifying message to the world long after this crisis ends.  
We've heard it said that crises can bring people together, and COVID certainly has. Like you, we're so inspired to see people doing their part in staying safe while helping others. It has been an incredible display of compassion and kindness. With this campaign, we hope to start a movement that will continue this feeling of togetherness and unity. We can't wait to finalize creating the 'We Are One' blankets and beanie hats—and then watch how they are purchased and shared to spread the BIG LOViE love.
Together, we've got this.
The 'We Are One' blanket is a new design of a BIG LOViE customer favorite: the Dream Collection blanket.  
We've already started the process and are creating samples of the new design. We're moving straight into production once colors are approved so we can get your blankets to you as soon as possible. Here is a summary of the timeline:
Indiegogo campaign and 'We Are One' blanket and beanie hat production: April thru June 2020
Product shipments begin: July 2020
Say hello to BIG LOViE.
BIG LOViE launched in 2019 to bring soft, luxurious blankets featuring positive and uplifting messaging to the world. BIG LOViE products are available at biglovie.com and select boutiques. Our blankets have been such a hit, we're rapidly expanding our product line to include hats, scarves, hoodies and other lovable items that make people feel cozy, happy and loved.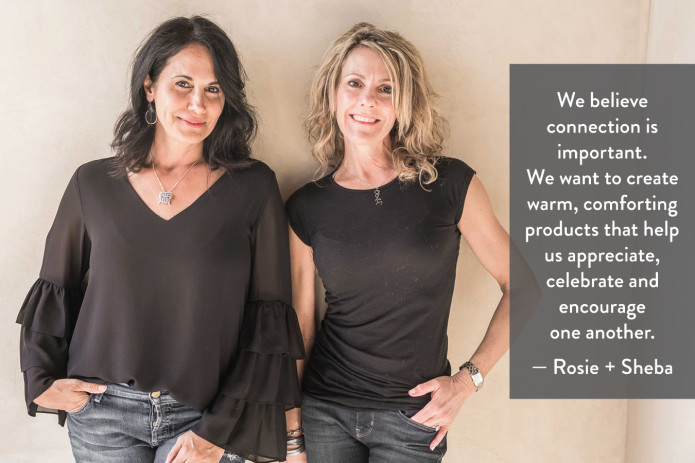 Rosie DeSimone and Sheba Fideler are long time friends and co-founders of BIG LOViE.
Giving back is always part of our mission. In addition to our Share the Love program, which gives blankets to children in need, BIG LOViE regularly supports charitable organizations and their fundraising efforts.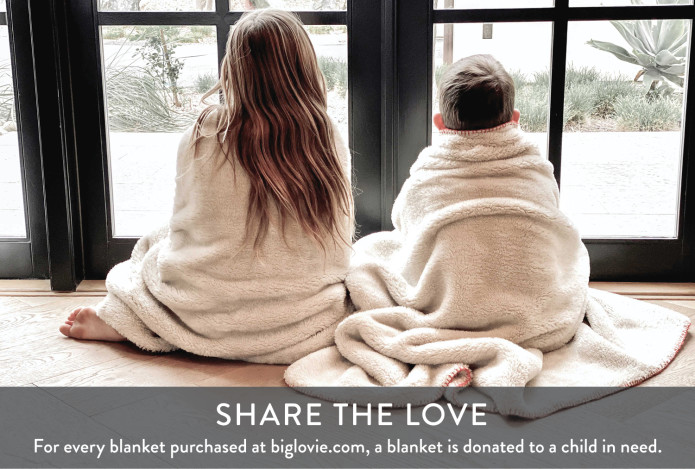 Visit our MEDIA page. 

Get to know us on SOCIAL MEDIA @mybiglovie.
           

We can't do this without you. This is a project from people, for people, and about people. 
BIG LOViE is all about bringing you products that make you feel good and help you make others feel good, too.
With our WE ARE ONE campaign, you can proudly be part of the effort to bring this message to life. Tell the world you believe WE ARE ONE, in today's crisis and tomorrow.
Thank you for your time and thank you to our BIG LOViE tribe for your constant encouragement and support.
Hey, everyone — help us make some noise! Please use your social media to share this campaign!
Love and snuggles, 
Rosie + Sheba, Cofounders, BIG LOViE