As time goes on, particles collected by your air filter begin to reduce its airflow, creating more strain on your HVAC system.  Neglected filter maintenance causes motor wear and results in high-cost no need for HVAC repairs and operation. 
With AirThreds, these can easily be avoided by washing your filter regularly. Keeping the airflow smooth and the air you breathe clean.


As Seen On: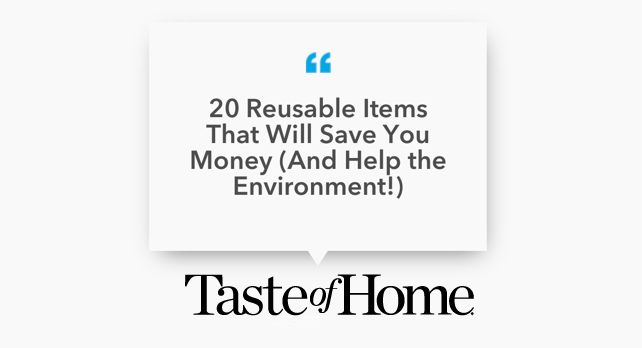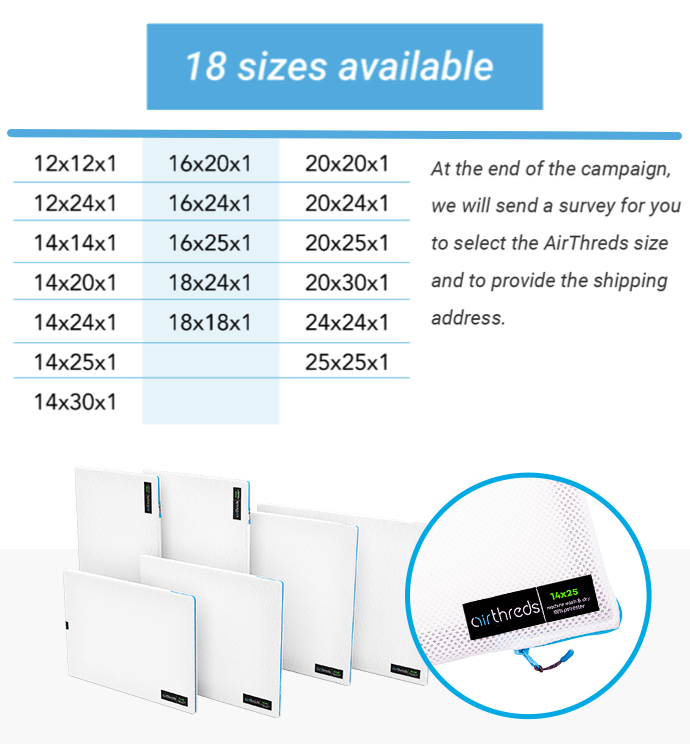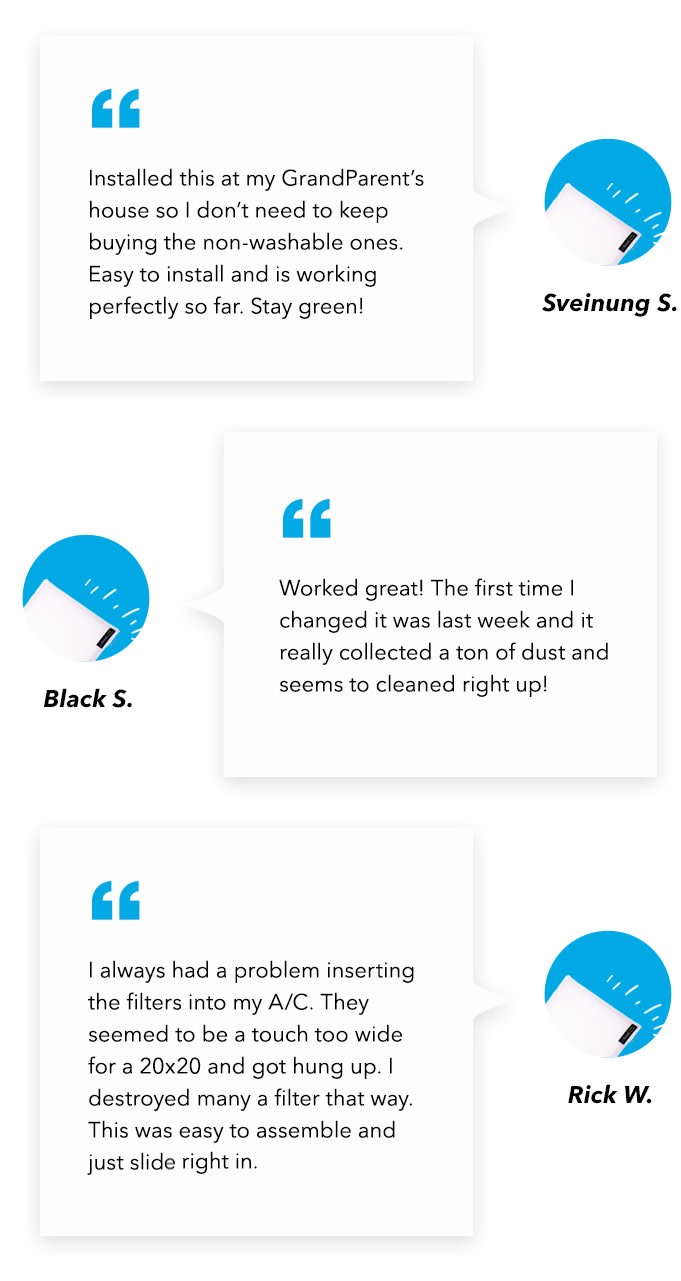 Save on replacement costs, reduce landfill waste, and lower carbon emissions.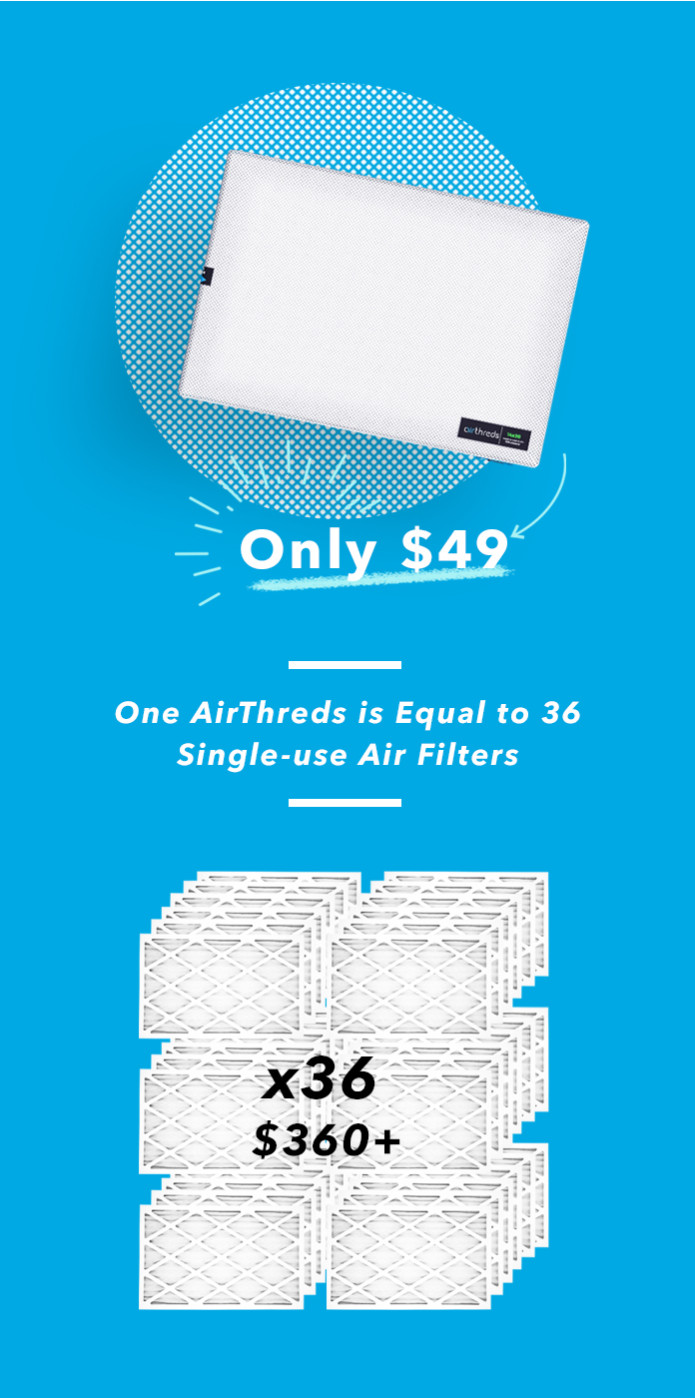 Remove unpleasant odors and capture airborne allergens, dust, pet dander, chemicals, and mold spores at more than 90% efficiency.

100% polyester 3D mesh, made for maximum durability and longevity for increased filtration efficiency.


The antimicrobial treated polyester generates static electricity as the air flow through it.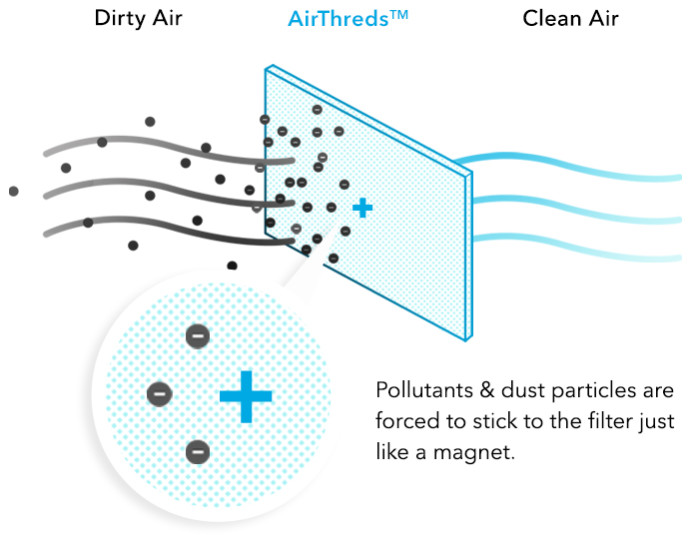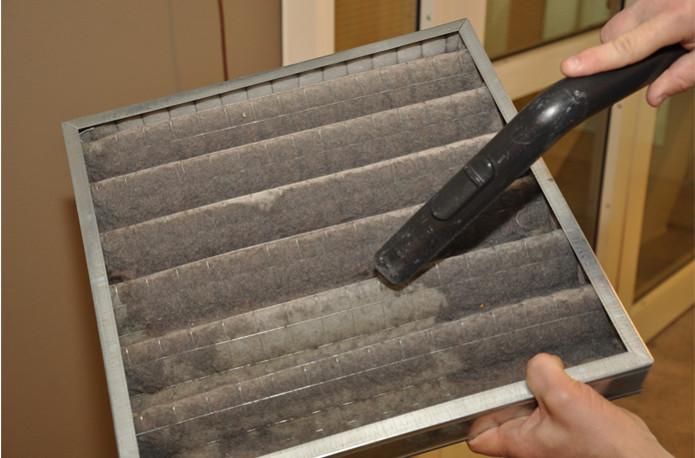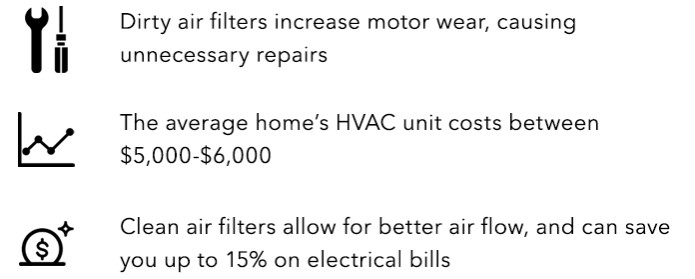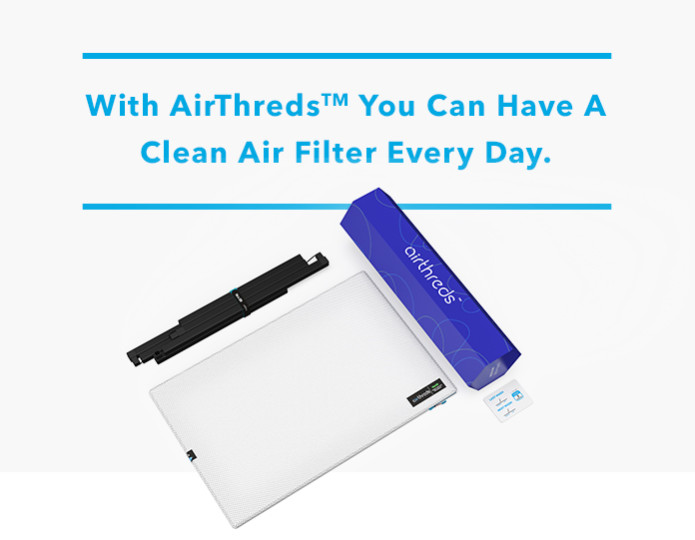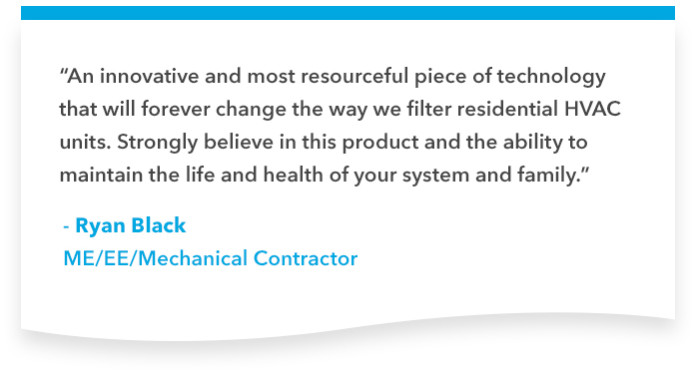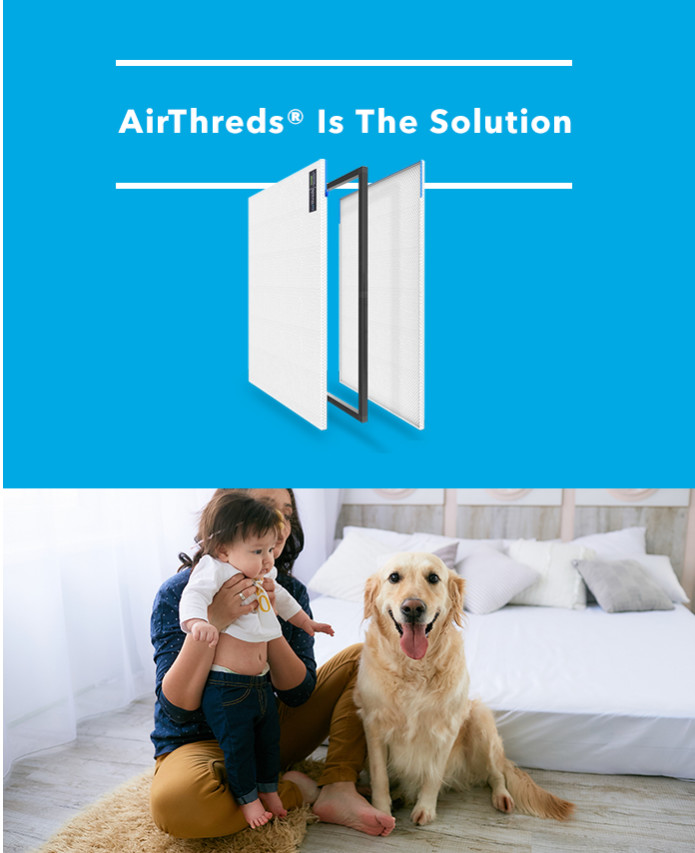 We are using 3D Mesh Fabric made from 100%  recycled yarns. This premium fabric showed in 3rd party testing that it was altered less than 0.8% after 10 washes.
To simply put, after 50 washes, the antibacterial treatment will still have over 96% efficiency.
Our fabric has been tested and certified by Oeko-Tex, so it is completely free from harmful chemicals and safe for human use.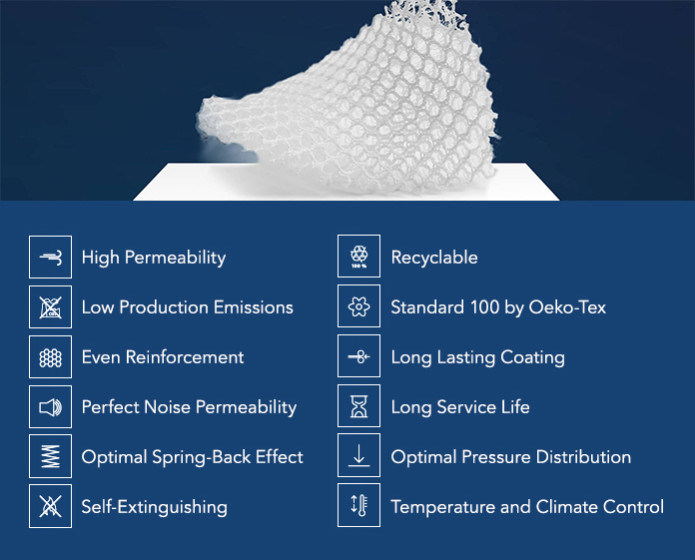 We will send a survey at the end of the campaign for you to select the filter size that fits your system.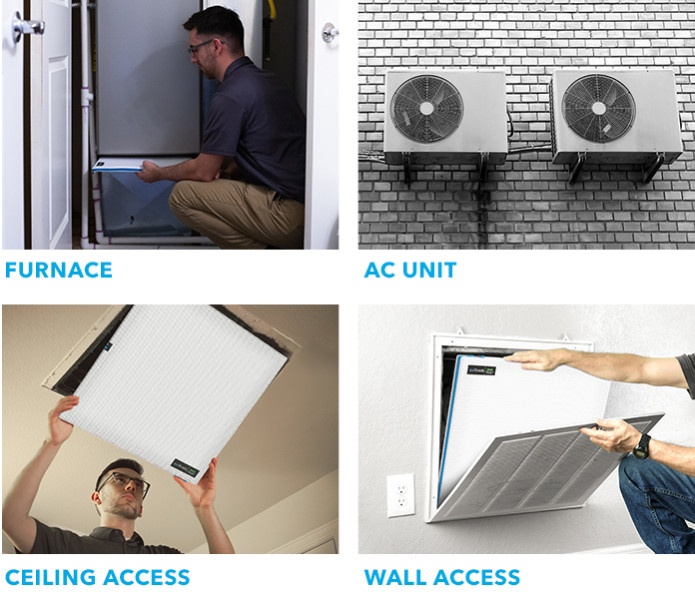 AirThreds began with a mission to find the best solution for one of the most easily forgotten home comfort systems, the home furnace. Furnaces, just like people, require regular attention to stay healthy and they're often neglected until it's too late.
The company's founders set out to provide an easy way to maintain HVAC filters through a sustainable product that decreases landfill trash, saves people money, and helps them have cleaner homes.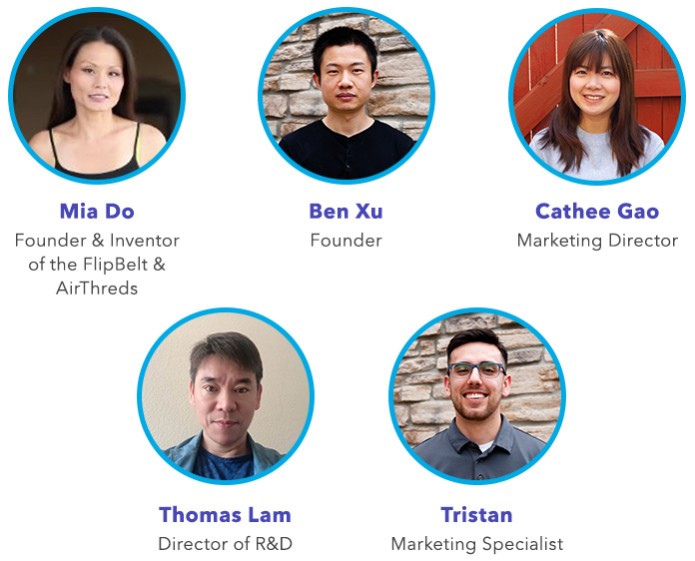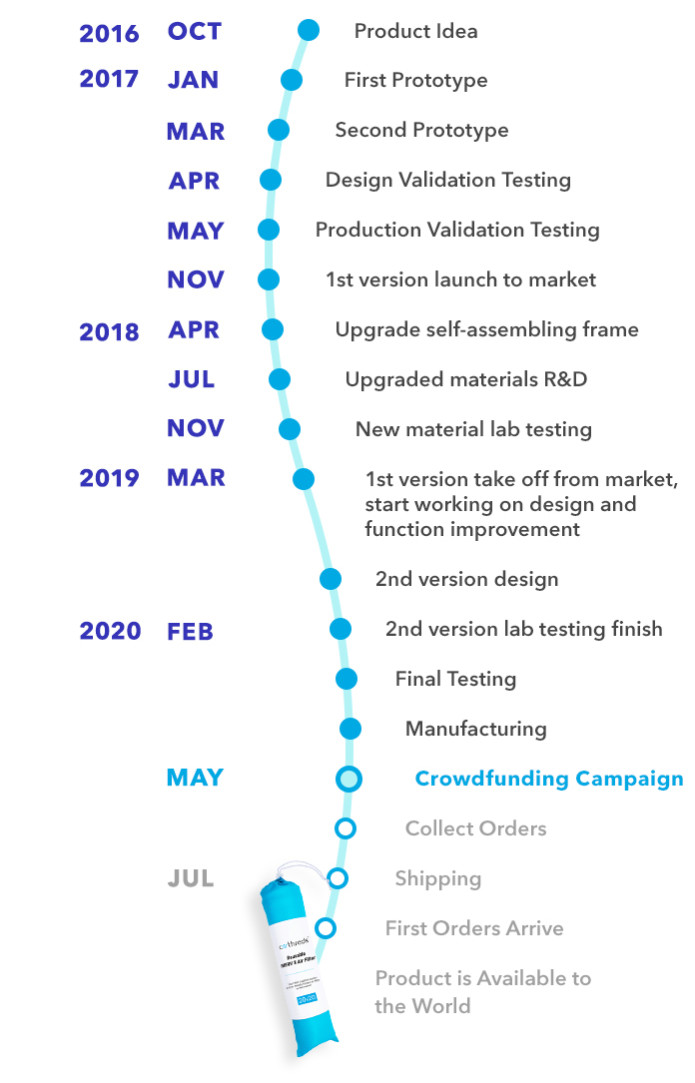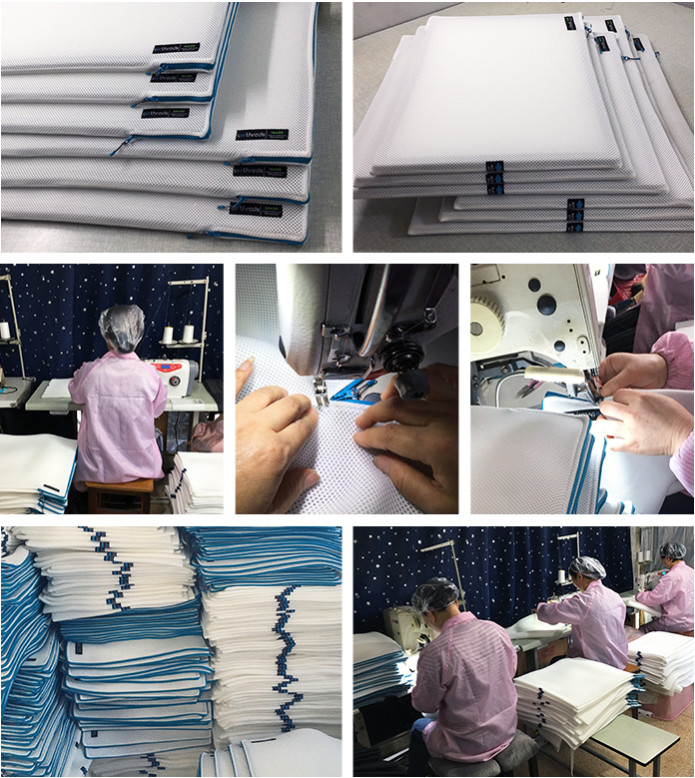 At the end of the campaign, we will send a survey for you to select the AirThreds size and to provide the shipping address. Shipping charges are estimated to be $5 standard shipping in the US, $10 to Canada, and $15 - $20 for international shipping. The charges are based on the size of the filter and our expected volume so it might increase or decrease slightly.

We are able to ship worldwide. VAT and GST not included. Please see the reward for details on the shipping cost that applies to you.

We plan to ship starting in July 2020. We will keep you up to date on our progress and the expected delivery date of your order. *Actual ship dates may vary. We will keep you notified of your product ship date.

By backing now, you'll get to own one of the very first products off of the line, plus exclusive access to provide valuable feedback that will shape future generations of the product.

Like what you're seeing? Want to help? Just 30 seconds of your time could make the difference in growing the community. Hit one of the buttons below and tag a friend or coworker who needs this!
The more people who know about us, the larger our community will become! And the larger the community, the better we'll be able to make the product!
We can't do this without you.



Rainfactory is a multiple-award-winning crowdfunding marketing agency that operates as a marketing department for growing brands. Rainfactory's experienced team & data-driven, battle-tested approach ensure long-term market dominance for eCommerce start-ups.