A new take on an old classic, this is Dusk, the Wayfarer-style sunglasses with some serious tech inside.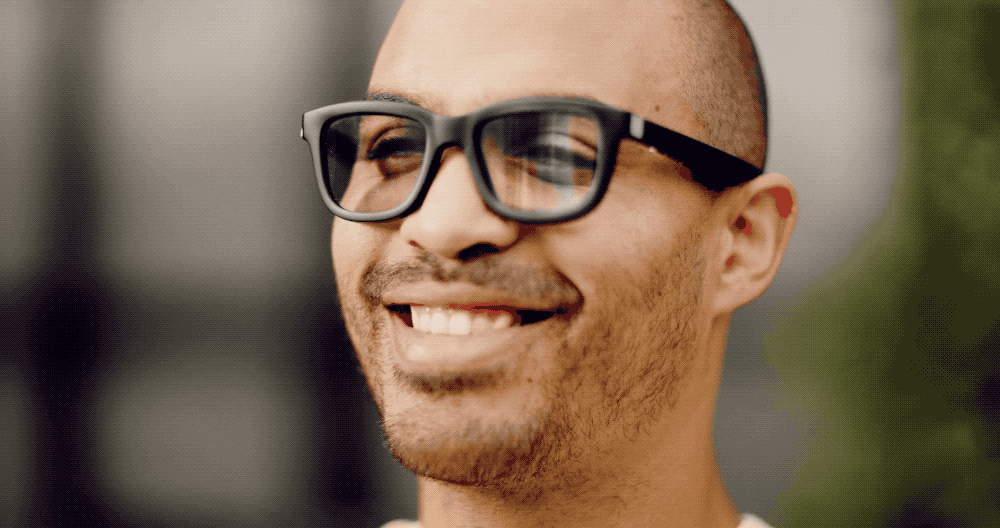 You adjust the tint level of the lenses on the frames or app. Listen to music, and take calls, anywhere. Waterproof with premium materials. A hidden space for Apple's AirTag in the charging case ensures you'll never lose them.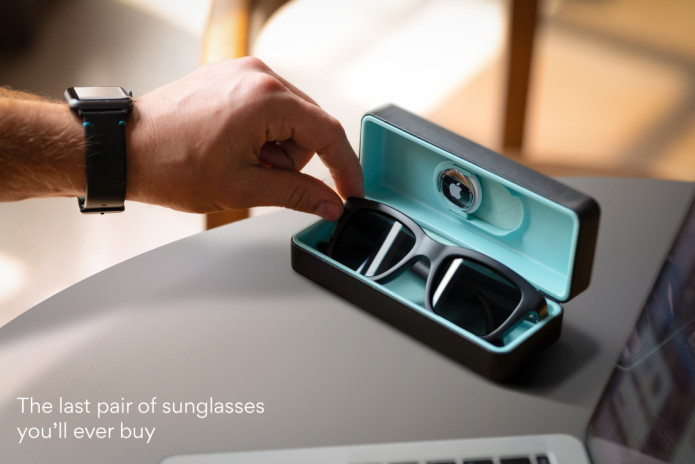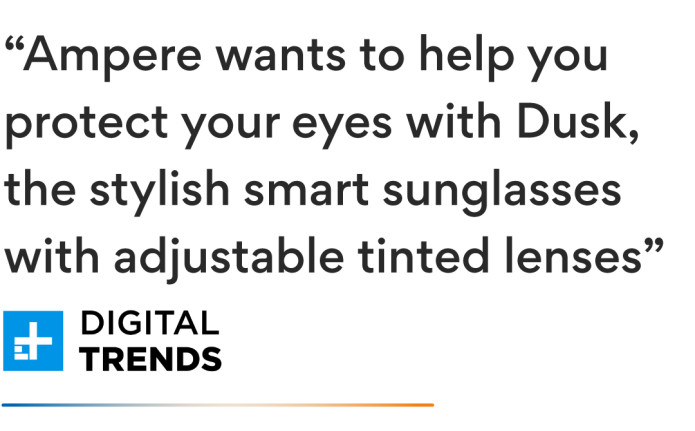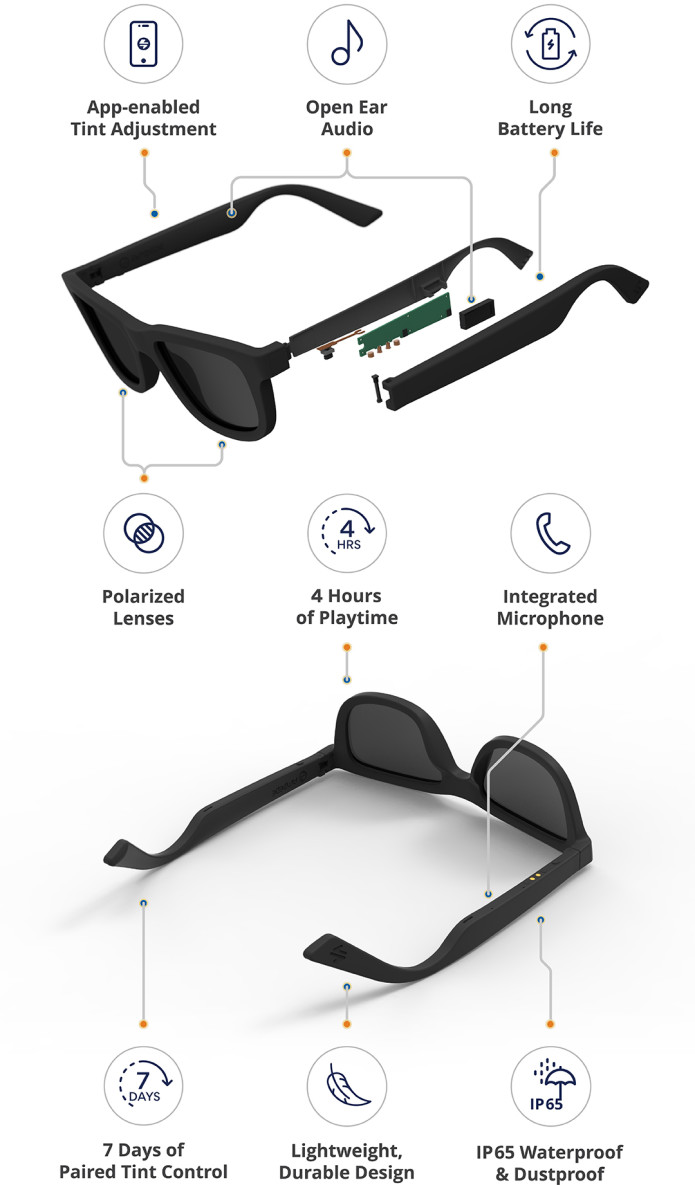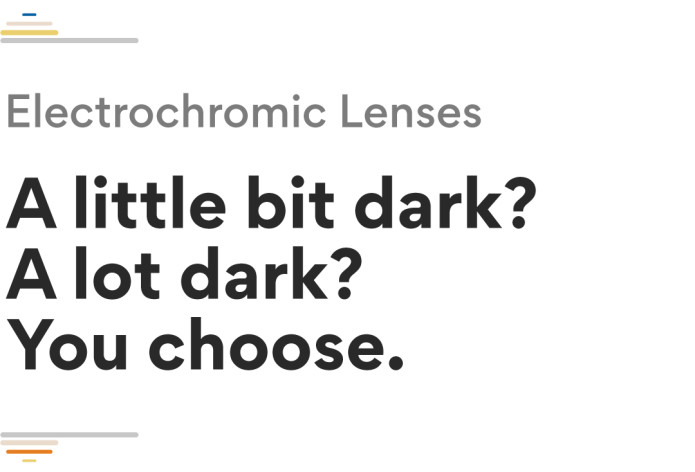 Unlike traditional transitional lenses (aka photochromic lenses) that react to light, Dusk's lenses are electrochromic —giving you the control to select exactly the tint level you want, instantly.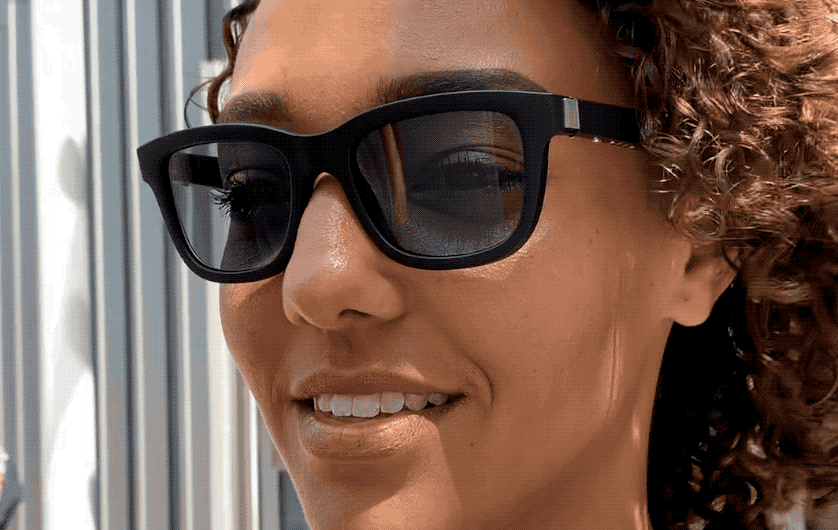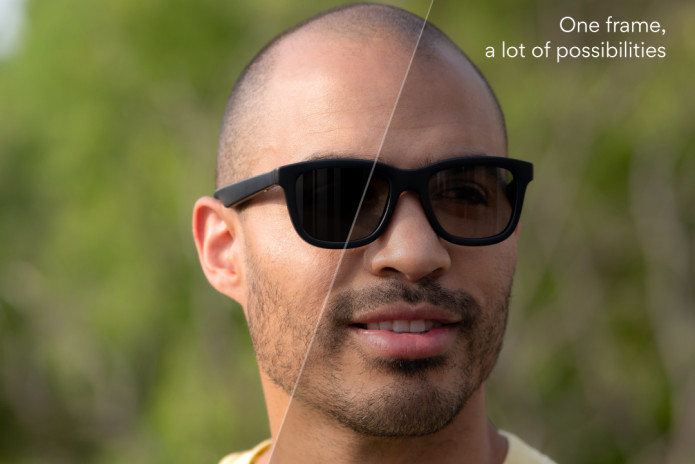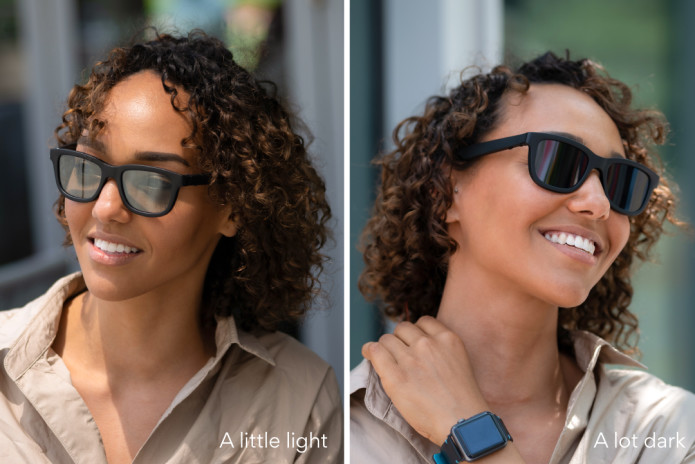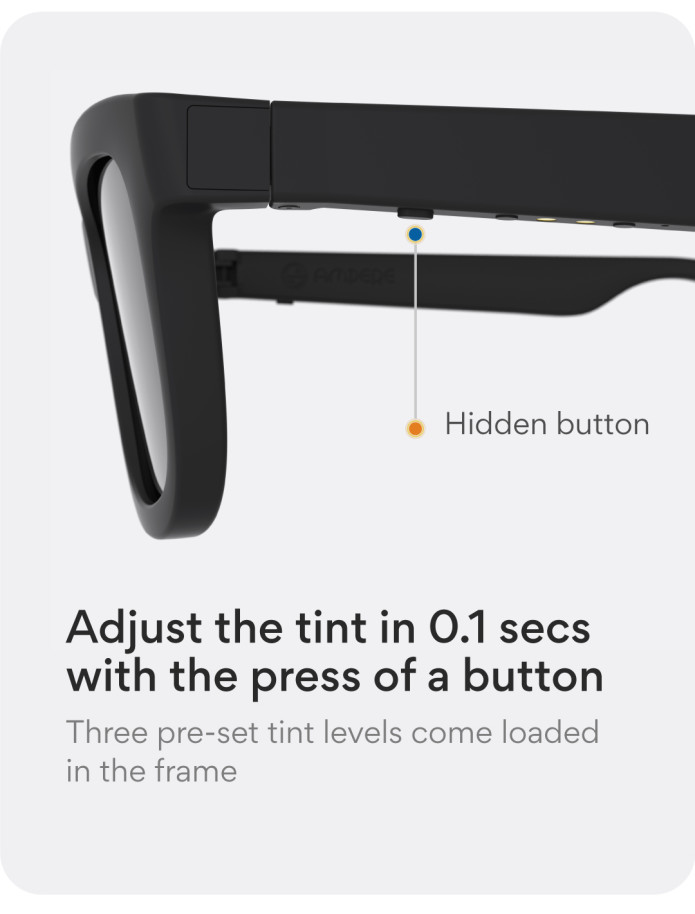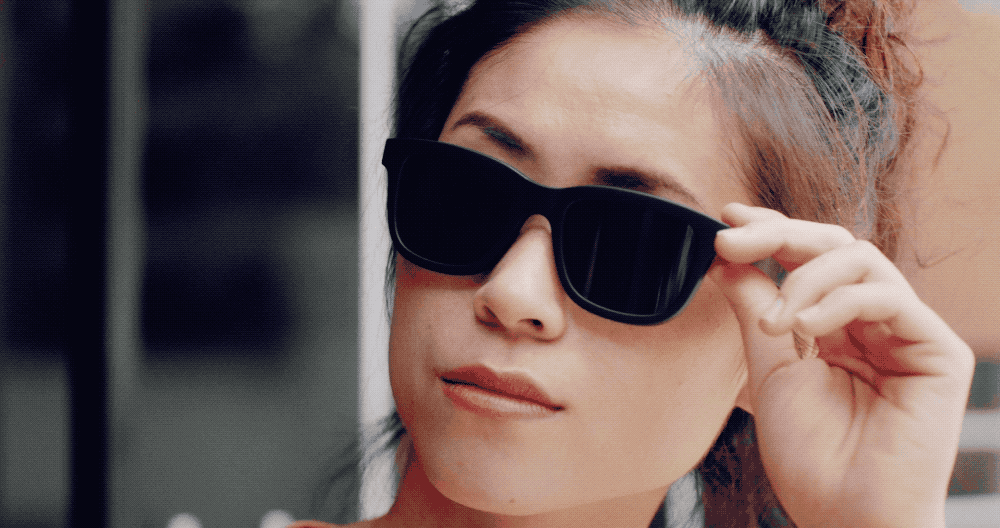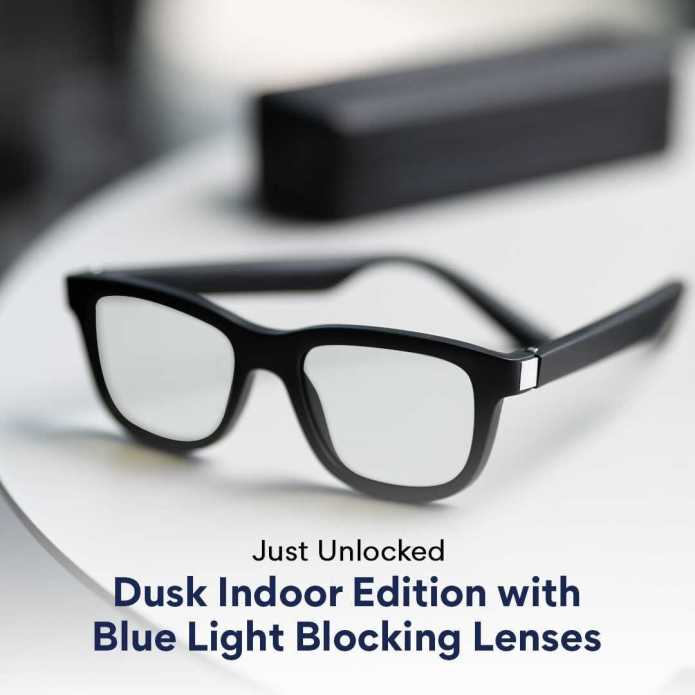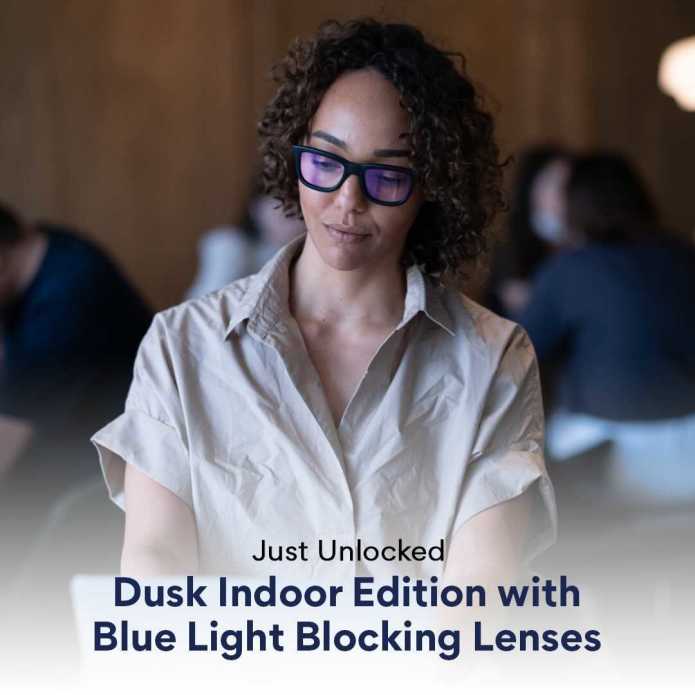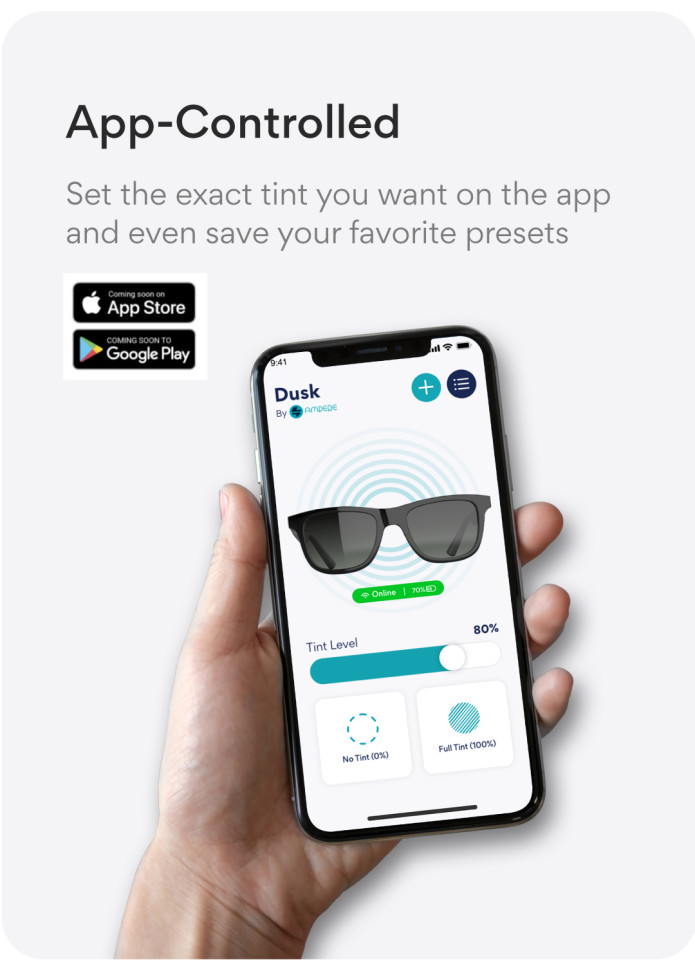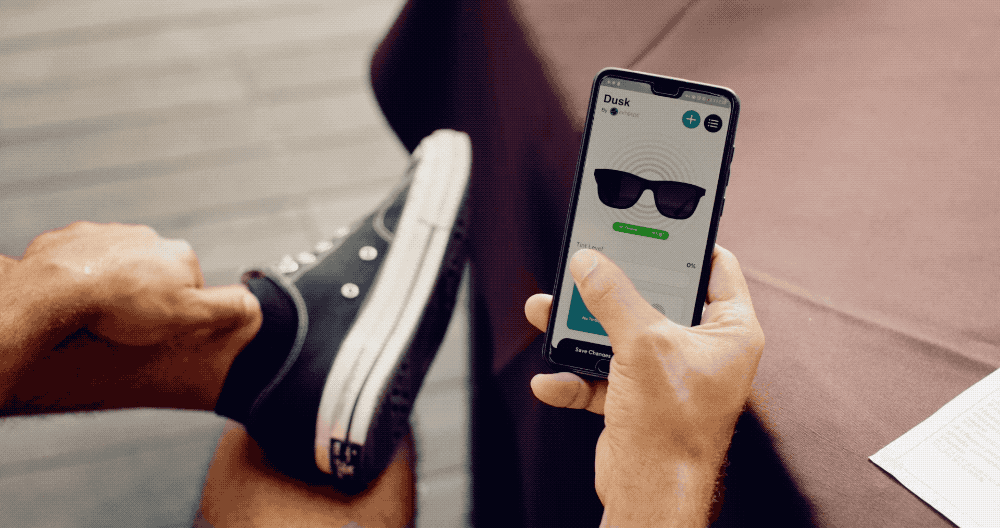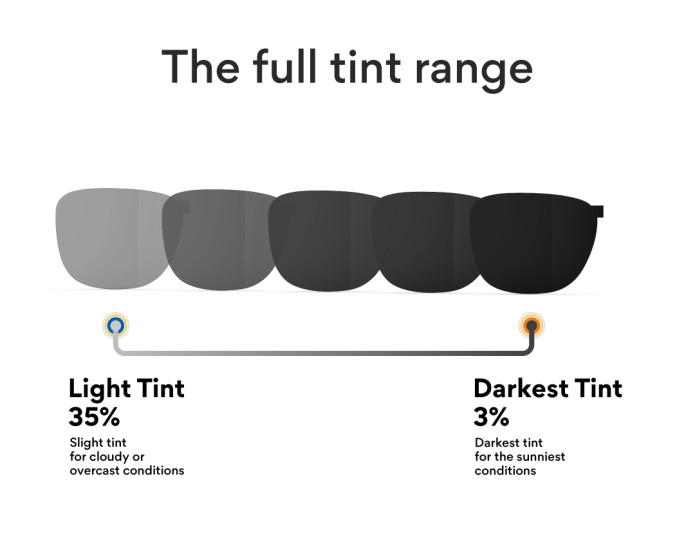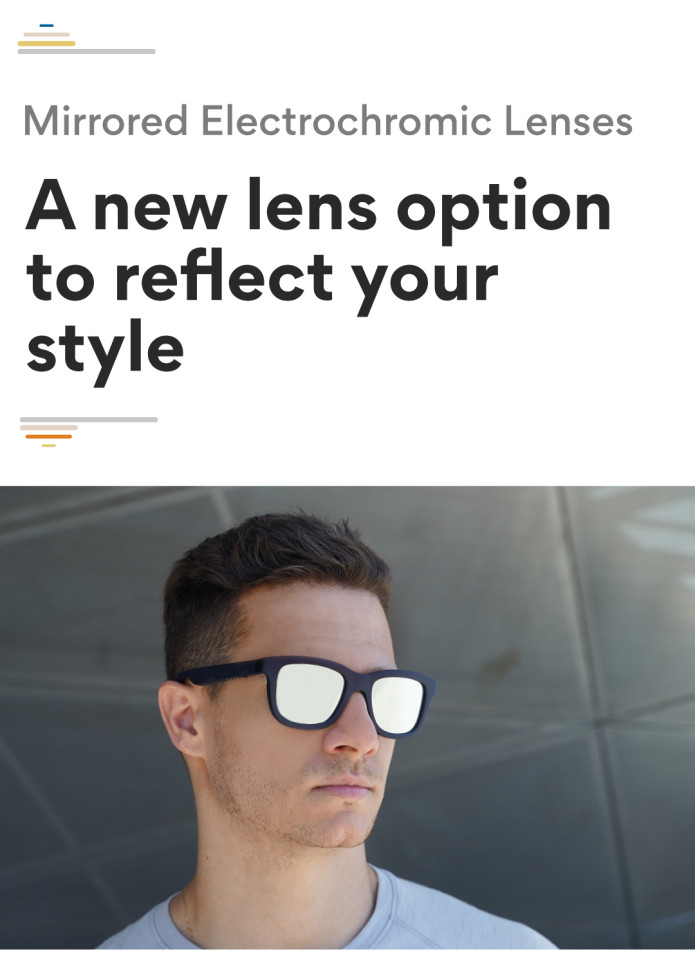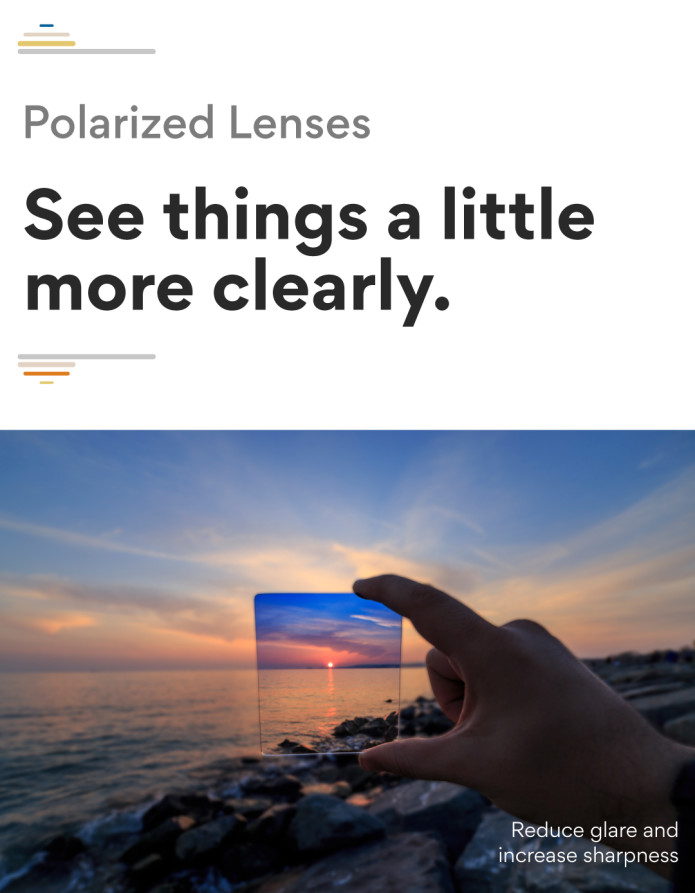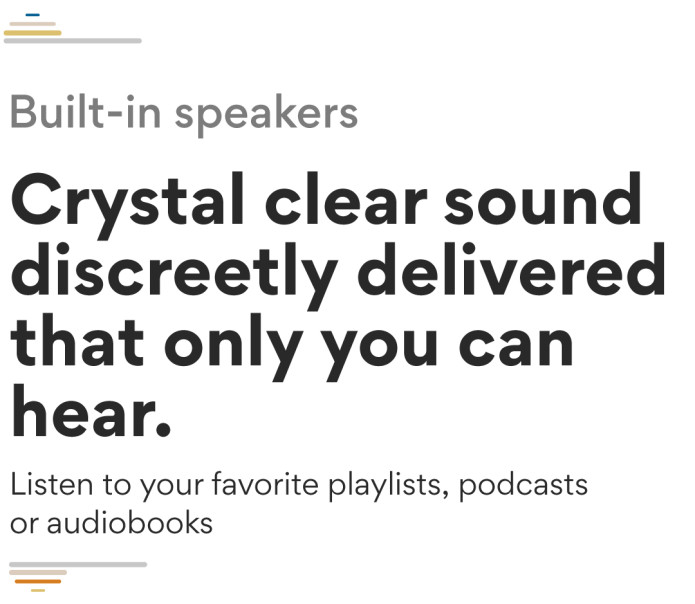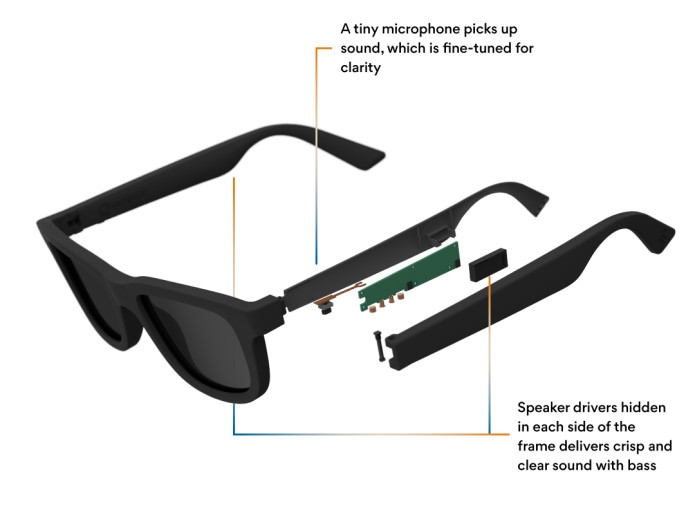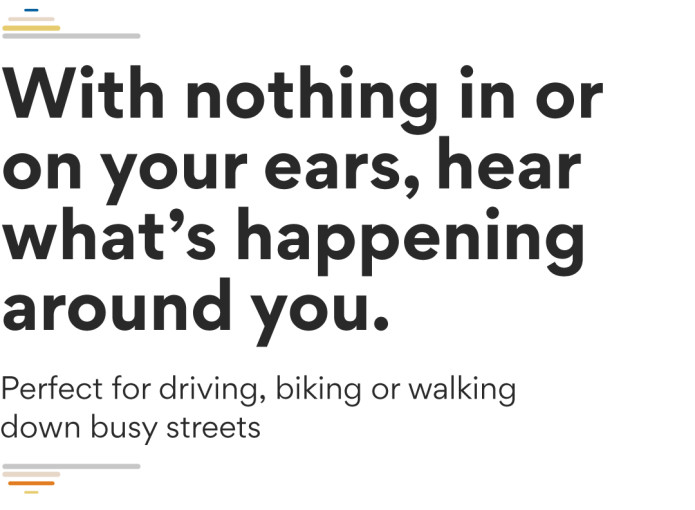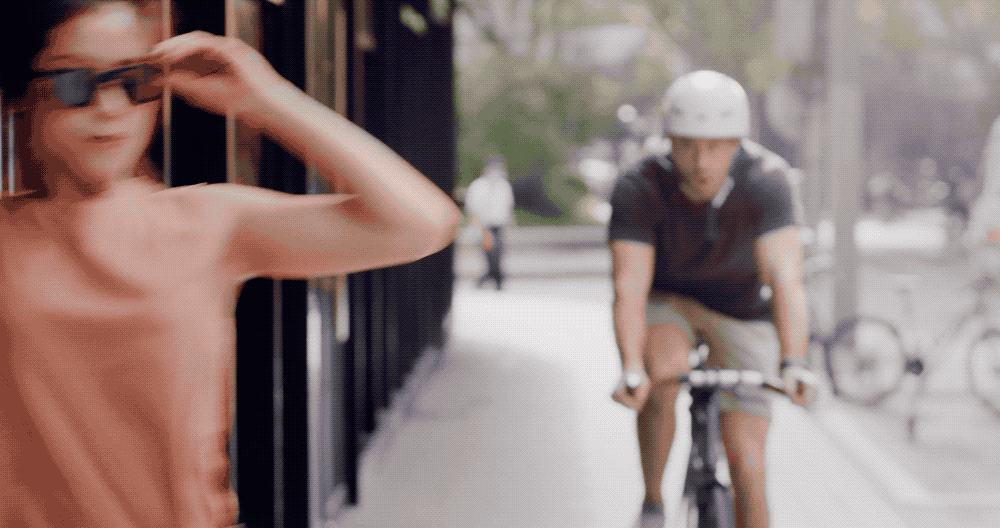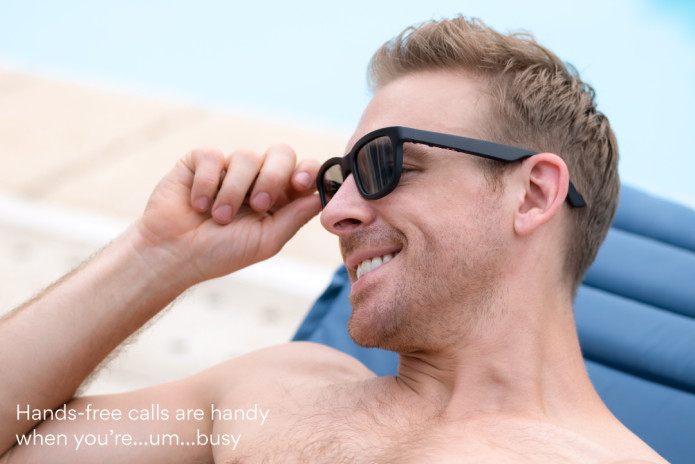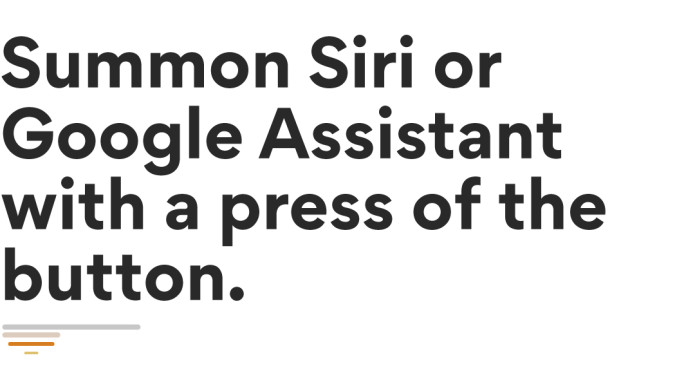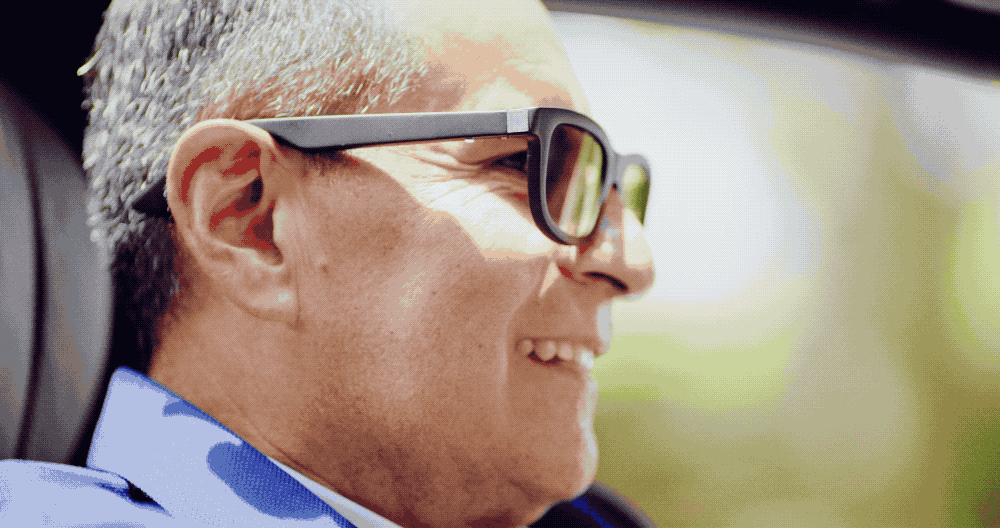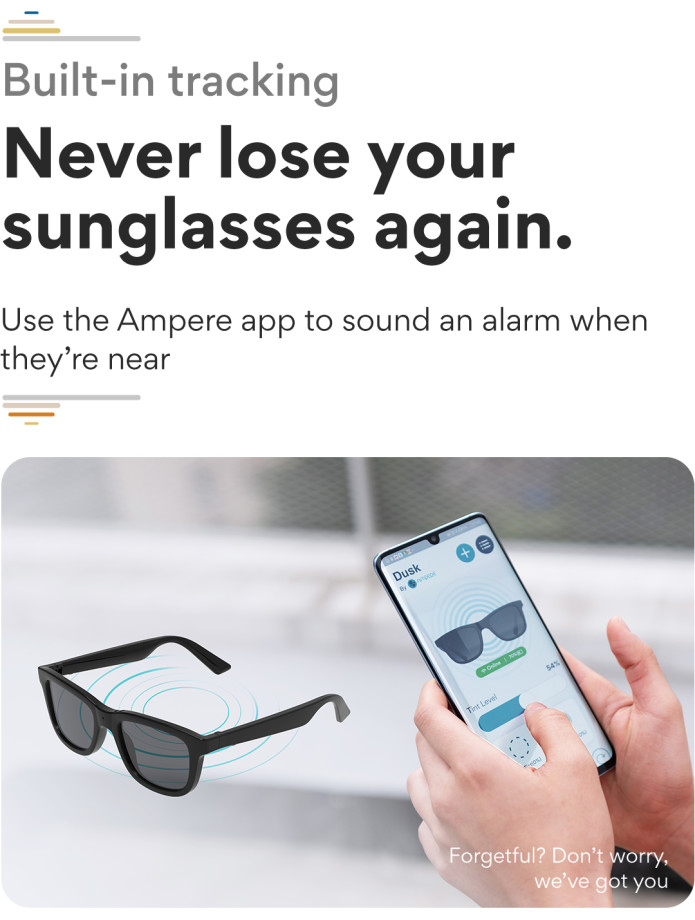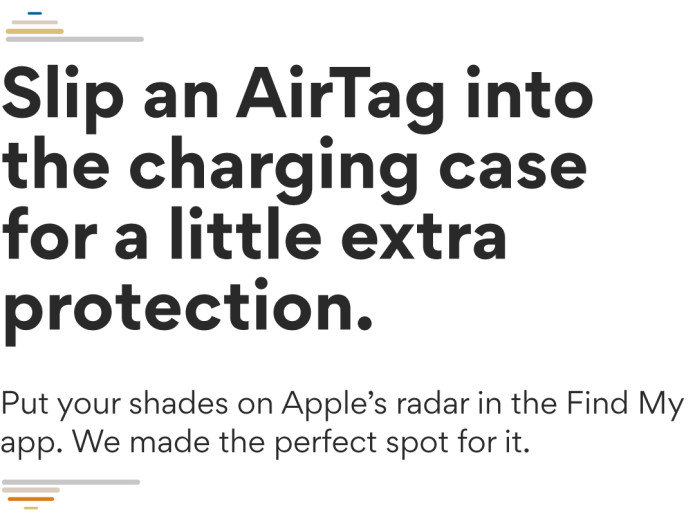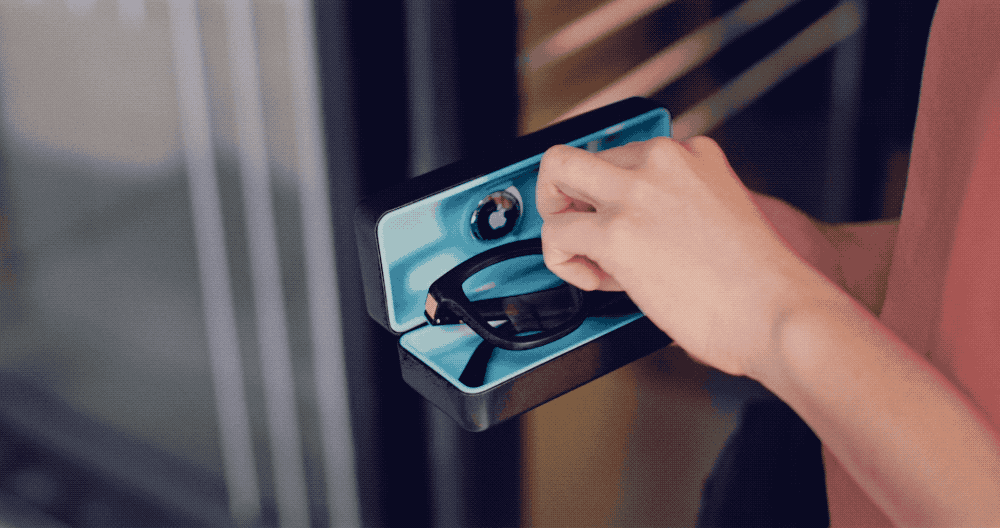 *Charging case is an add-on accessory, scroll on to get all the details.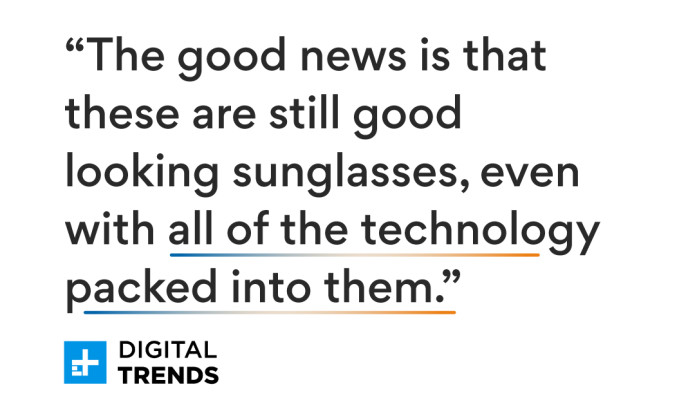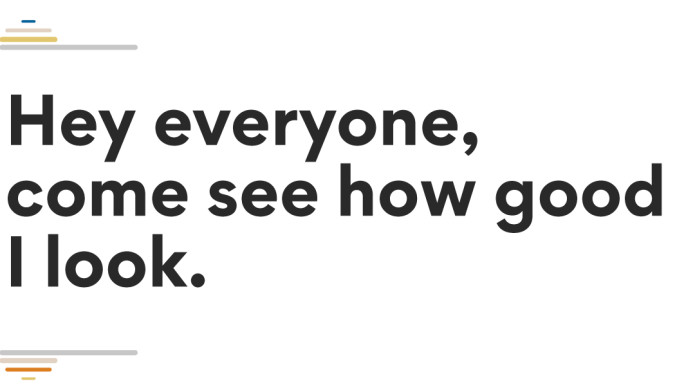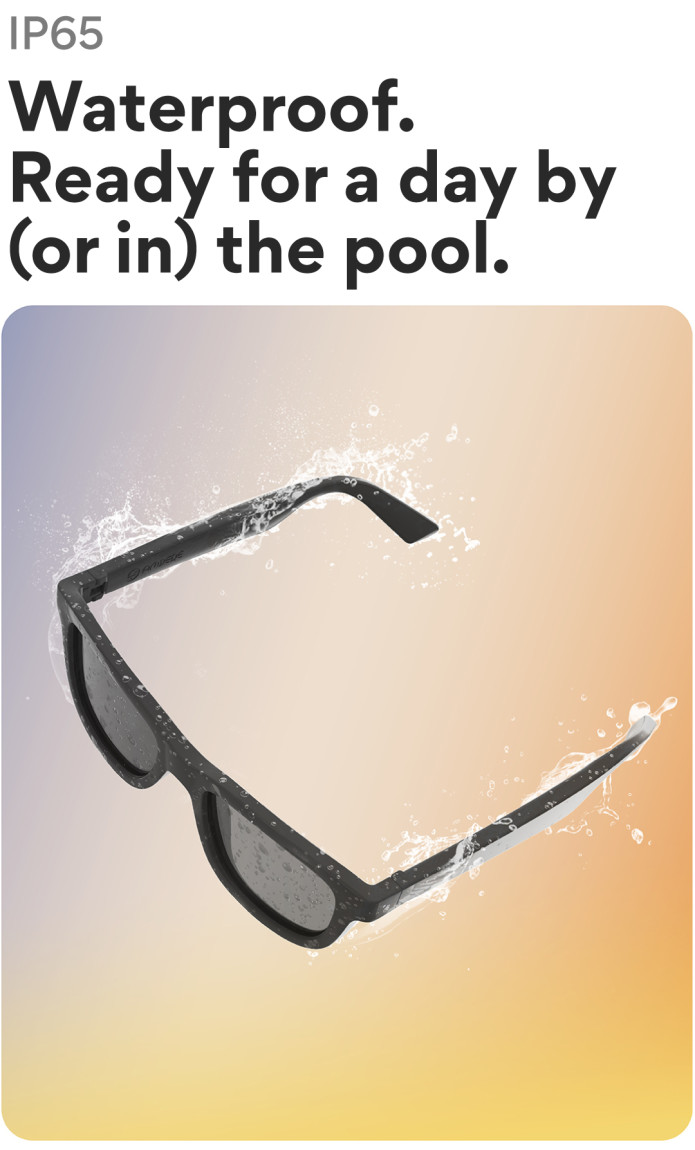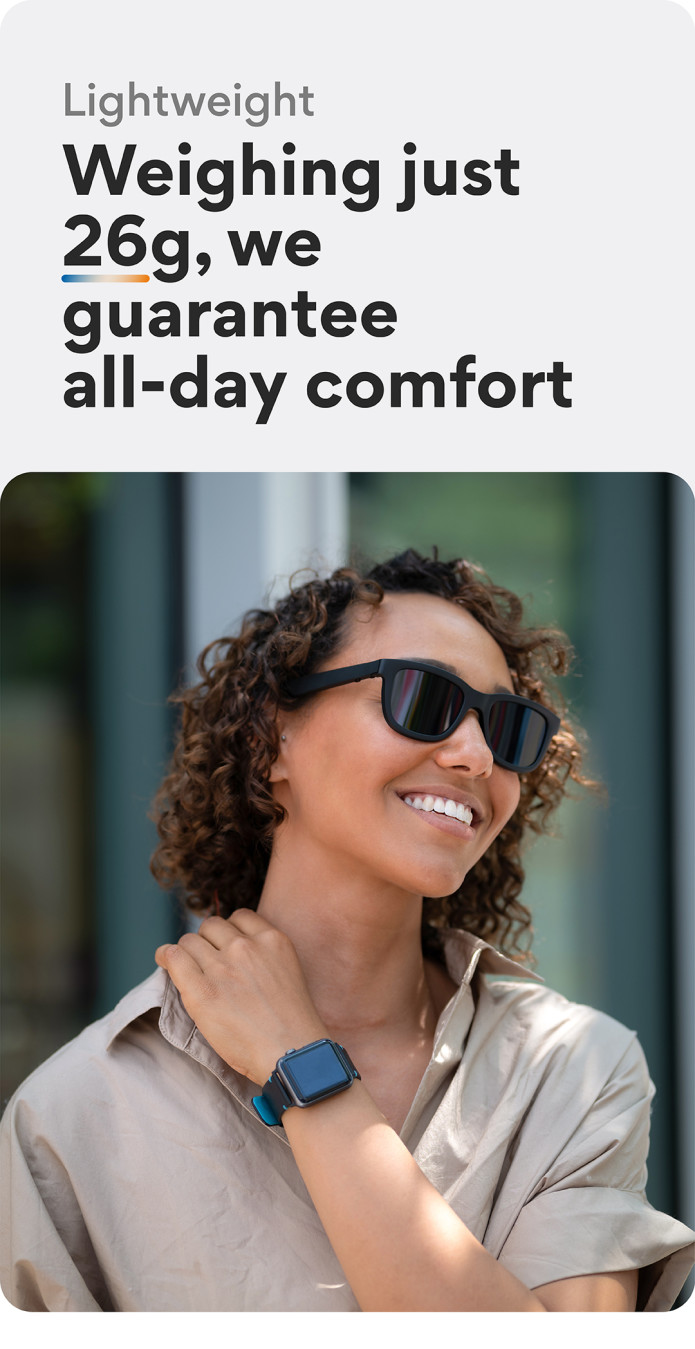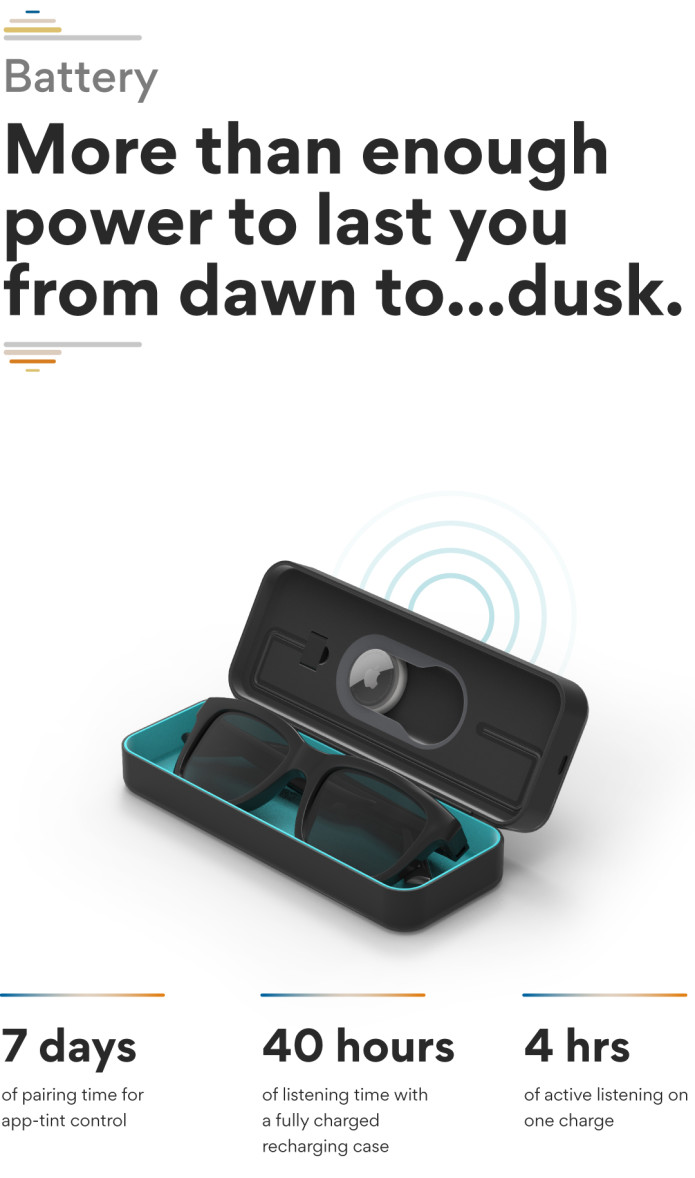 *Recharging case sold separately as an add-on. Scroll on for more details.  

Still need some help deciding between Dusk and Dusk Lite? Cue the comparison chart!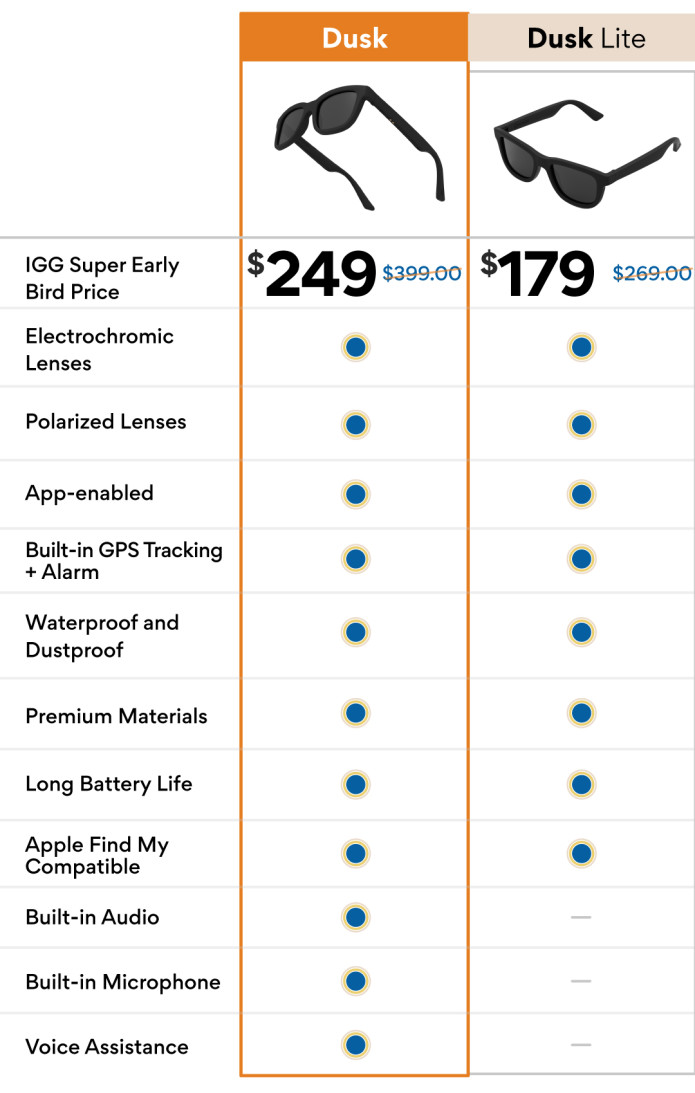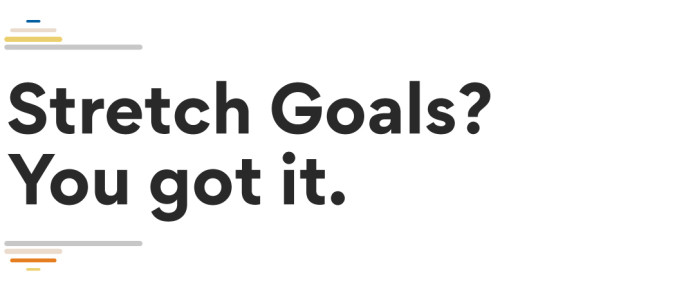 Mirrored Lenses Dusk... UNLOCKED! Find out more HERE.
Dusk Indoor with Blue Blocking Lenses... UNLOCKED! Find out more HERE.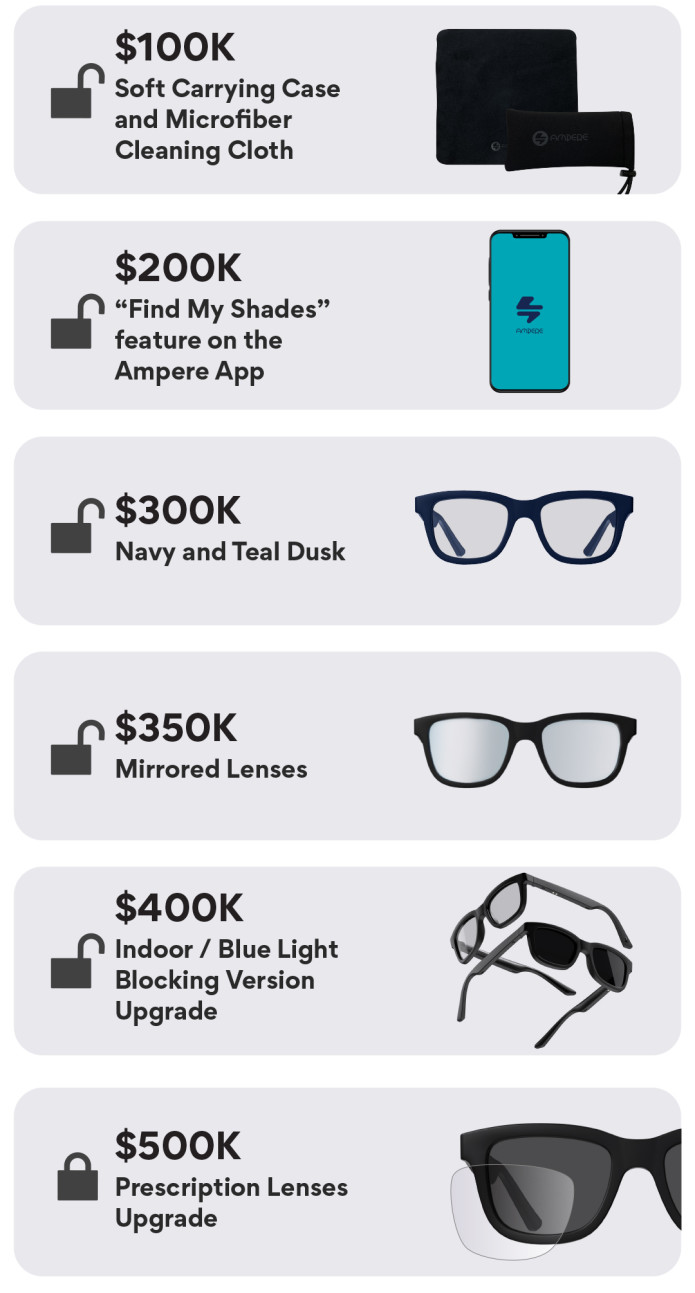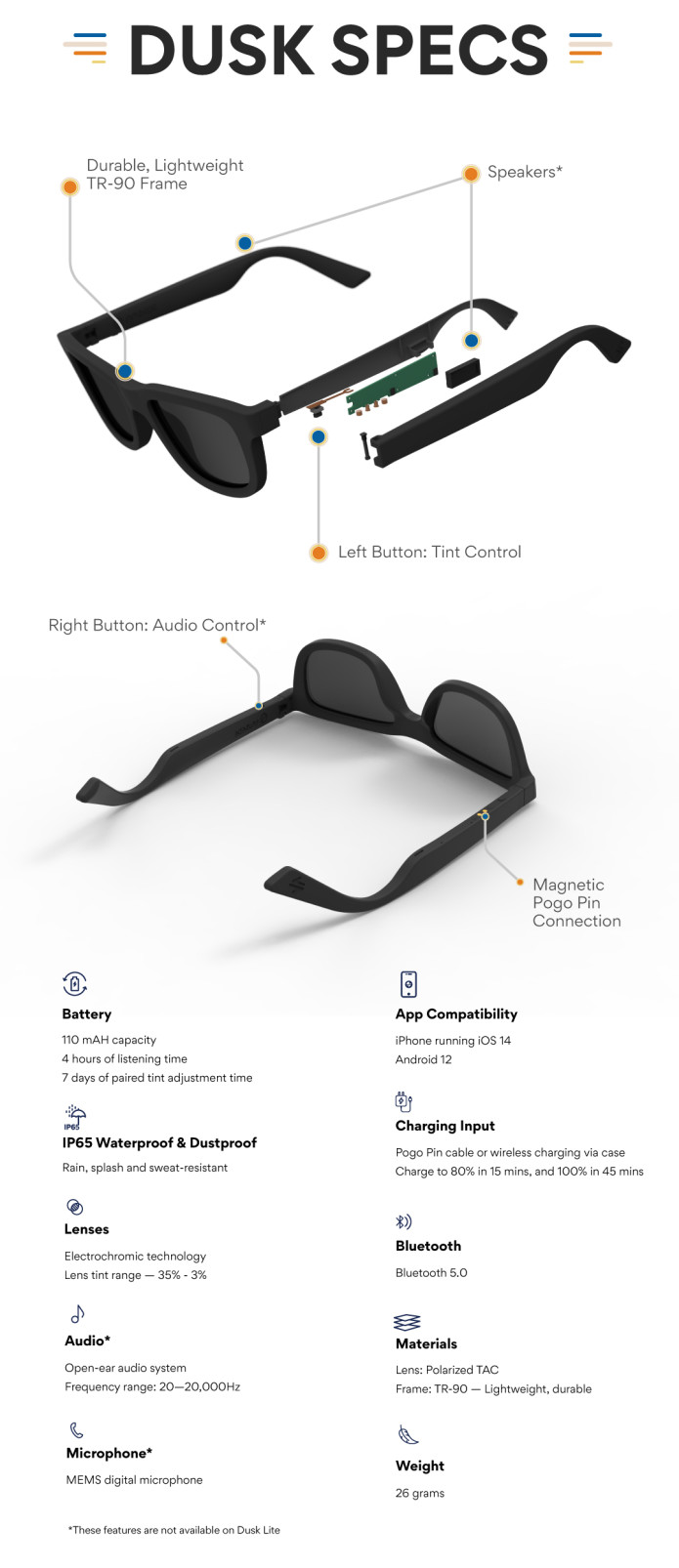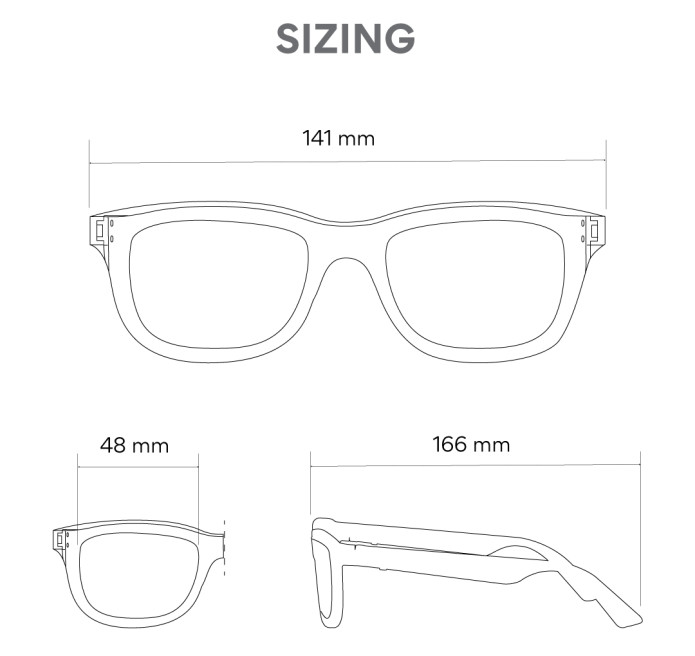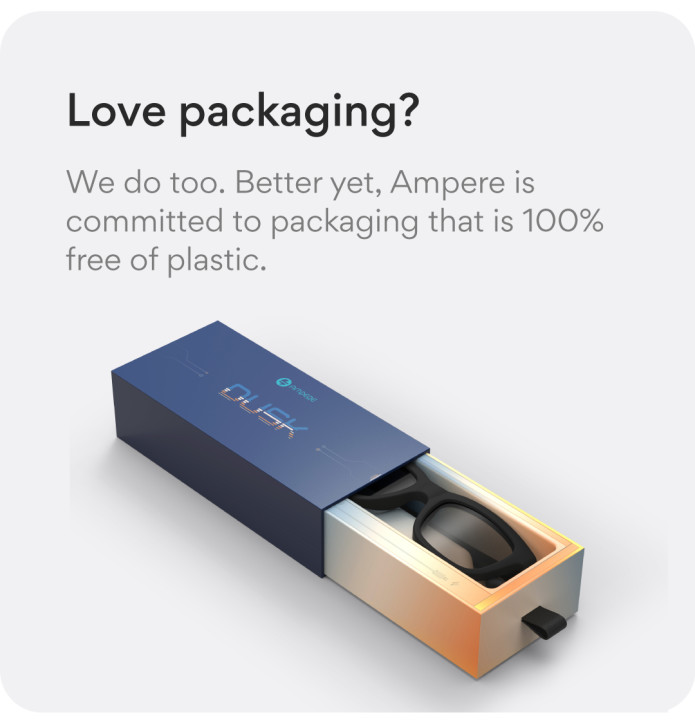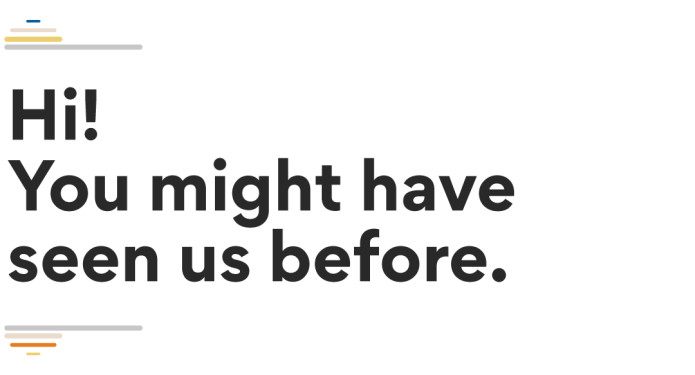 We're Ampere, makers of fun, functional tech. We're no strangers to crowdfunding, in fact, we've launched some pretty awesome campaigns in the past.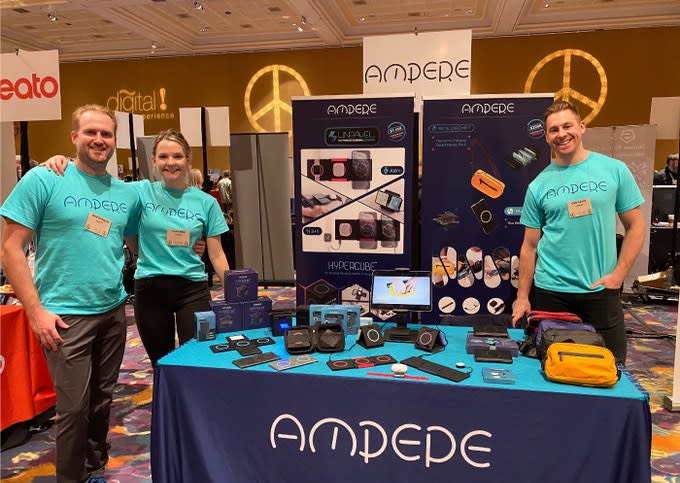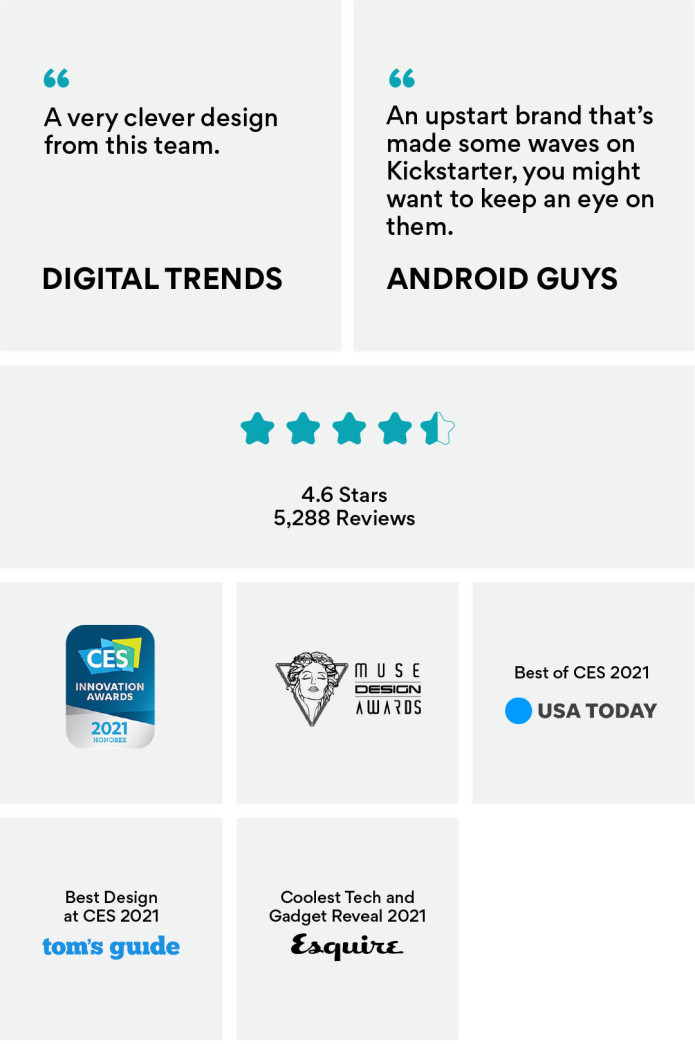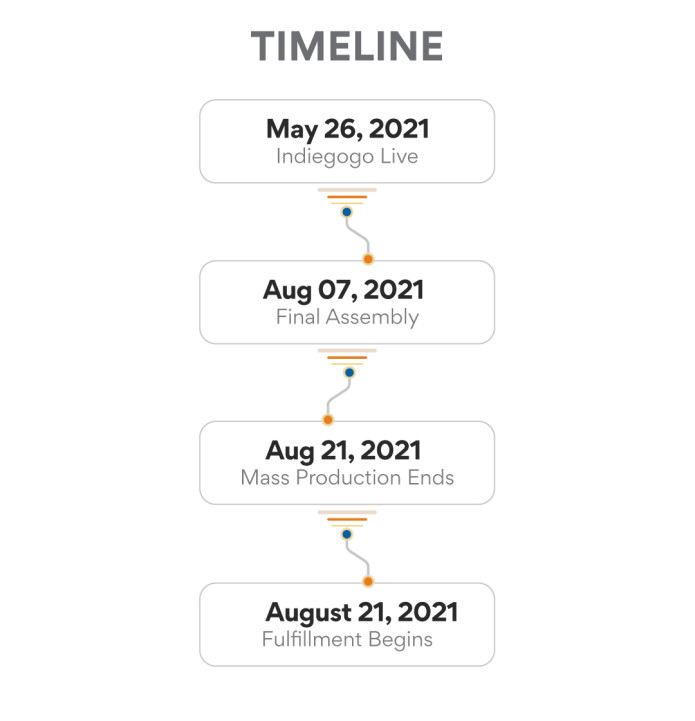 Molds Are Open! Moving Into Production on schedule...

Please be aware that shipping will be collected after the campaign is over. This will be done through the BackerKit shipping survey. Below is a shipping estimate table based on our latest forecasting.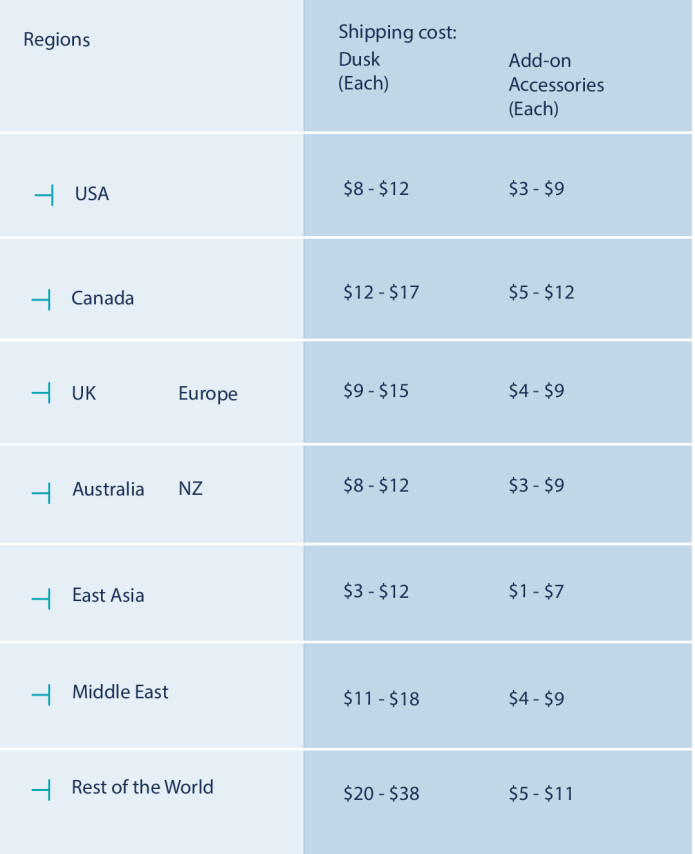 Our goal with launching our products on IGG is to offer our backers, as a thank you for their early support, the absolute best possible price and the biggest discount we will ever offer. The prices we offer to backers are comparable to the prices we later go on to offer retailers who order thousands of units of our products. Because our margins are so tight, we need backers to cover the cost of shipping.
We try our best to offer the most affordable, fastest and most reliable shipping that we can—all over the world. And, we are always looking for new ways to improve our logistics. Before the campaign ends, we will post an update to all backers on any shipping updates. We will communicate any shipping cost or timeline changes along the way. 
We estimate it will take around two months from the start of each shipping window to fulfill all orders globally.
For more detailed information around shipping, please check our FAQ section. If you still have more questions, please reach out to our helpful customer happiness team at [email protected]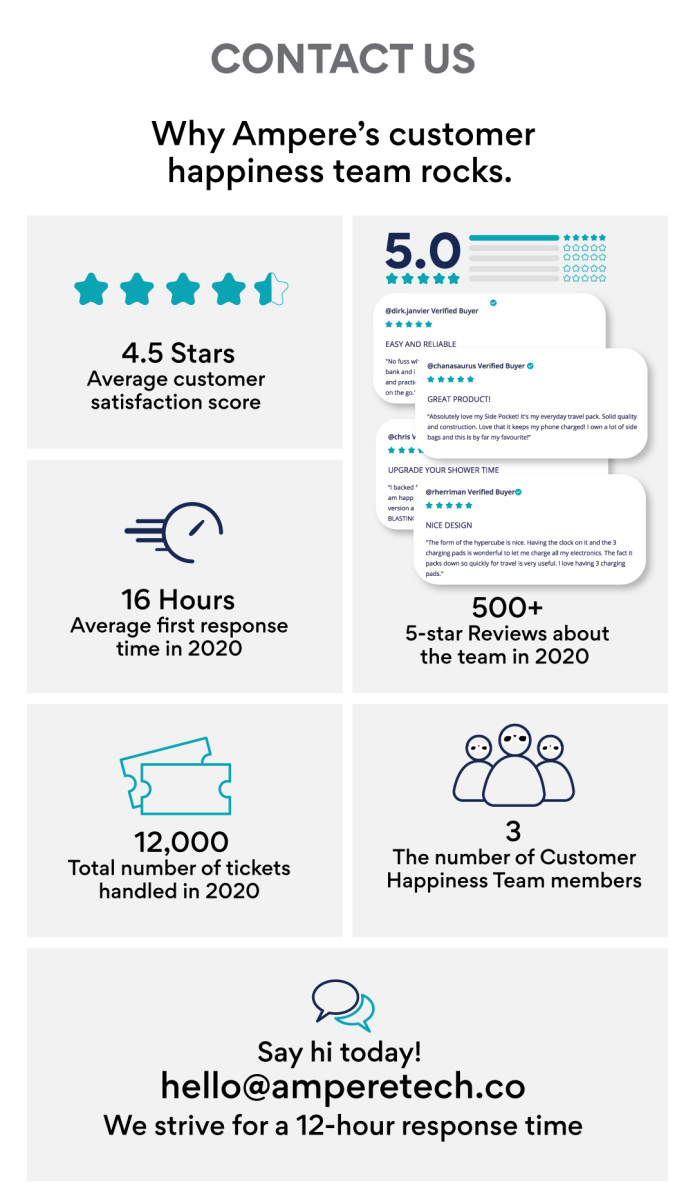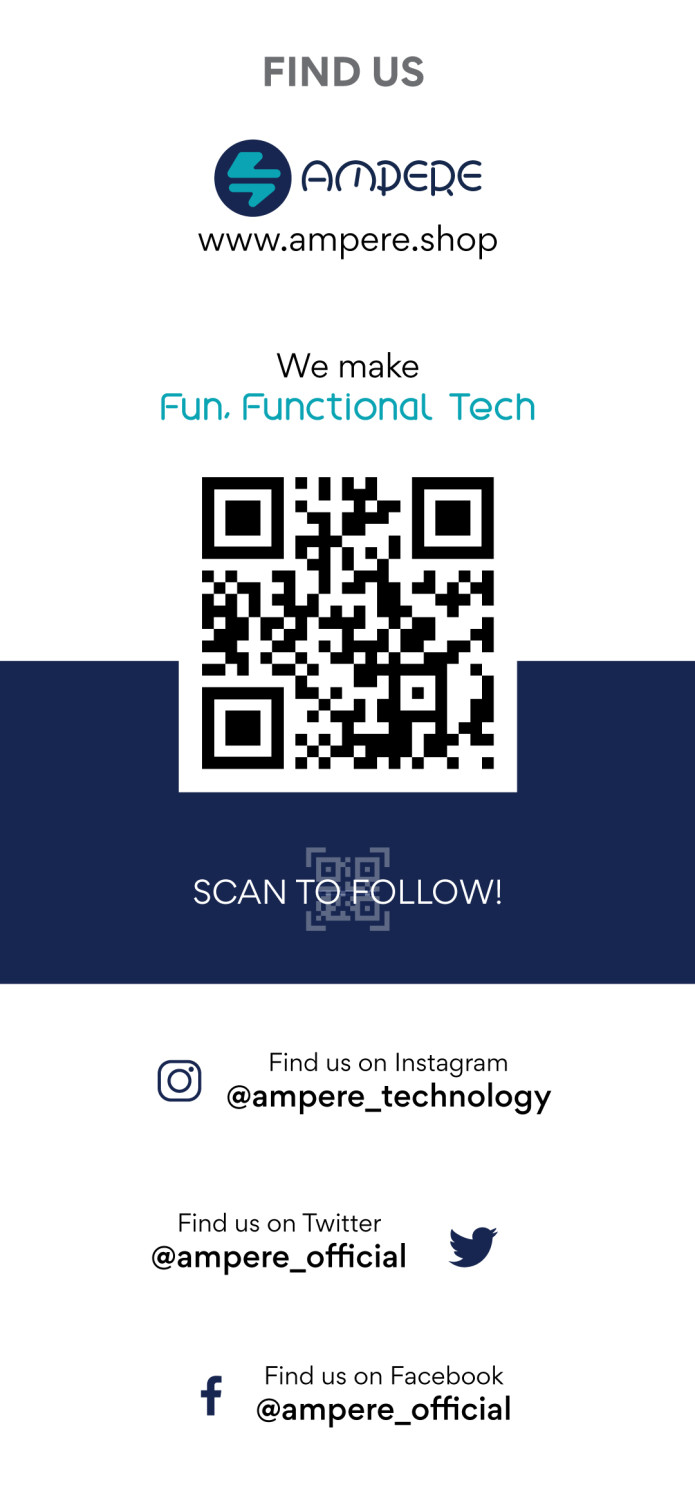 braag — A boutique pre-launch to post-launch marketing agency leveraging data-driven customer acquisition to fuel record-breaking crowdfunding campaigns.