BackerClub Puts Your Project in Front of SuperBackers
Gain exposure for your crowdfunding campaign by advertising on our Projects Feed.
There's a chance we'll hand-pick your campaign for one of our newsletters or social media posts.
Offer an incentive in one of our Giveaways to get even more exposure to your project.
Ask for valuable feedback on your campaign from our members that have backed a project or two (actually, 107 on average to be exact).
Repeat Clients
Trusted by Crowdfunding's Biggest Brands
Pricing
How Our Advertising Works
It's that easy.
---
Similar to advertising on a major CPC platform, we charge $1 each time our website, newsletter, or social media has delivered someone to your crowdfunding campaign page (ie, they end up on your Kickstarter or Indiegogo page).
All it takes is a 1 minute application, approval, and then a quick promotion setup: you tell us when to advertise your project and (optionally) assign a budget. We then take care of everything else for you.
Apply for free - no payment info needed.
1 Stop For Creators
Our Promotional Features
Campaigns submitted to BackerClub undergo a review & approval process. The following services are offered to approved submissions that have set up a promotional campaign with us.
Each project is advertised on our Projects Feed and has its own website listing for members to view, like, write comments, and provide a BackerClub-exclusive Project Rating.
Some lucky campaigns are picked by BackerClub staff to be highlighted in our newsletters to members.
Advertised projects get marketing performance analytics in a custom dashboard.
Upgraded projects can be listed as "Featured" within the Club for better visibility.
Top tier projects can receive posts to our curated social media followers.
Engaging projects can receive a dedicated email to Club members that showcases your campaign.
Our Impact
The Club's Accomplishments
8,500+
Number of Projects on BackerClub since 2014
$17,500,000+
Dollars Pledged to BackerClub Projects
1,250,000+
Total Number of Pledges by Members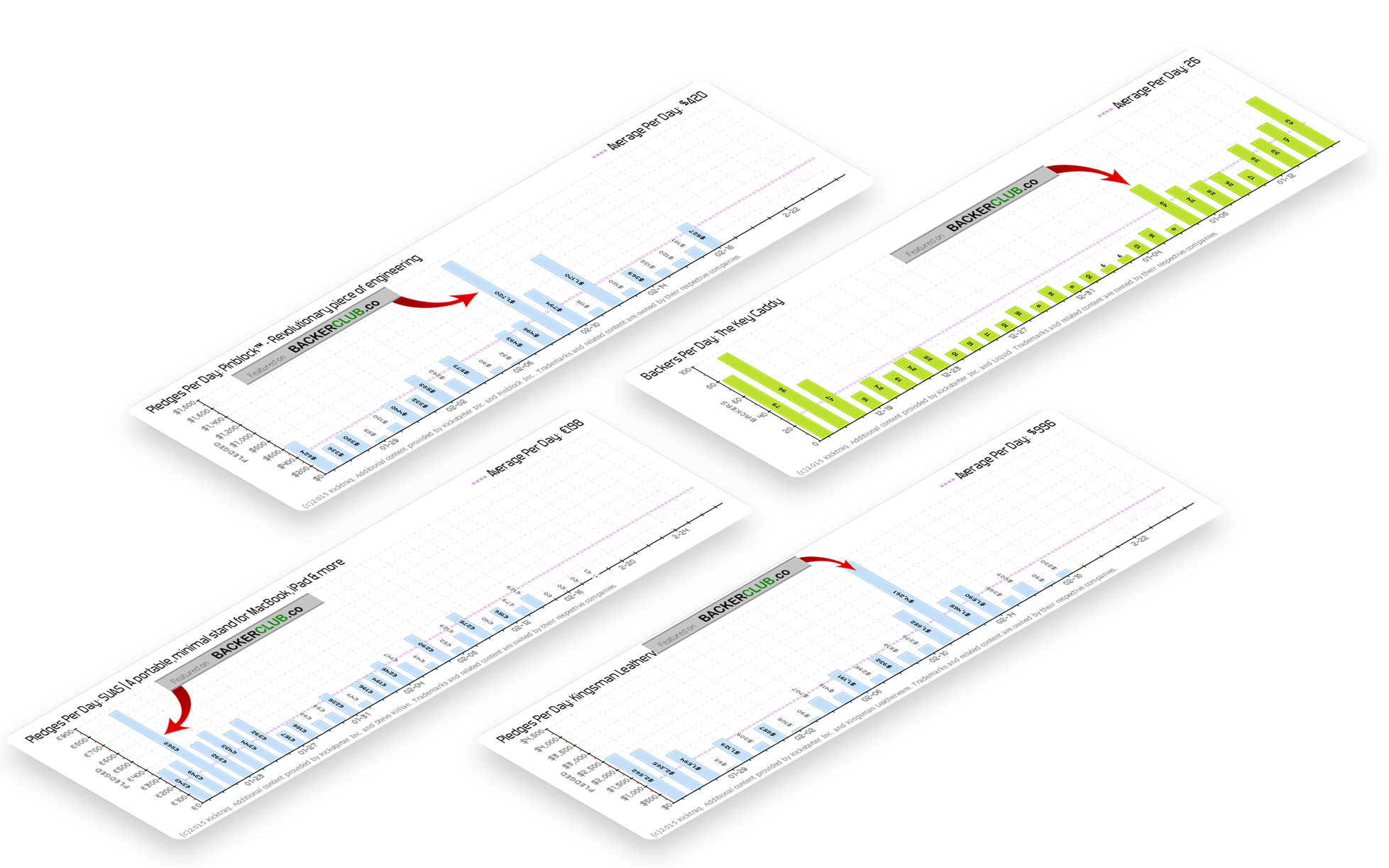 "BackerClub Works"
I know a big question when launching a campaign is how do I boost traffic or get in front of people? This is now my 3rd Kickstarter campaign and I have tried a few promotion services. None of them worked before today.
As of today I have received 101 backers for $3,476 from BackerClub and they keep coming in. The surge of activity sky rocketed me to #1 in the food category and top 20 live projects overall on Kickstarter. So BackerClub works.
Brian Gibson - Founder of Seally Cap
Testimonials
What Our Creators Say
Truth be told I was skeptical at first because there are a lot of paid promotion services out there and I feared that BackerClub may be one of them. I will obviously be recommending the service should anyone I know require assistance in crowdfunding.
Mark Boda - Solofy
BackerClub members provided a phenomenal boost to my Kickstarter campaign. I had hit a mid-campaign slump when their support jump started my effort. They eventually accounted for 25% of my total pledges.
Wayne Josephson - EZ Bacon
As a campaign, you get pitched by multiple people claiming to be the next best thing for your success...To be honest your site is the hands-down most reputable thing we've encountered.
Mark Matthews - The Momento Pearl
A Detailed Look
Examples of our Newsletters
Don't forget - BackerClub Staff hand picks the projects that go into our newsletters at our discretion. Clients cannot pay to be included in a newsletter at this time. You can consider yourself a lucky duck if your project shows up in an email one day!
Statistics and Demographics
Our Audience
---
Location
50% United States
30% Western Europe
10% Asia
5% Canada
Members in 130 Countries
Demographics
68% Male / 32% Female
33% Age 25-34
107 Average Projects Backed
Middle+ Discretionary Income
---
Our Top Categories
Tech & Design
Travel Gear
Apparel & Footwear
Home, Kitchen, & Pets
Games
Hot Topics
Frequently Asked Questions