Mount: The Ultimate Smart Digital Frame
Mount is the ultimate smart digital frame with touch support to decorate your home and display your daily events, information or artwork.
Category: Home & Office
Ratings
There haven't been any ratings yet.
Comments
Campaign Info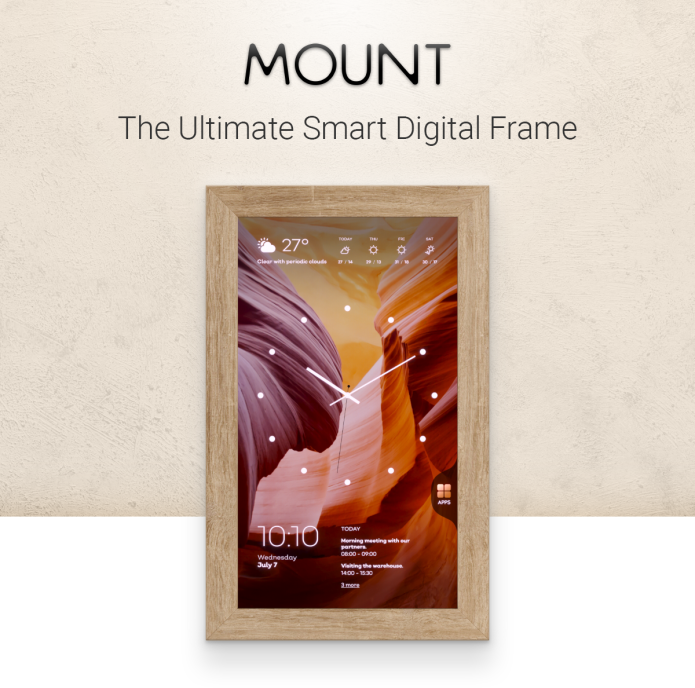 We always had a vision for a smart device that can be a part of your home decor and yet give you much more then a good looking piece of furniture, it can be a clock, a calendar, a piece of art or even a weather forecast display, so why not put all of that in one single device? We give you, Mount!

What is Mount?
Mount is the ultimate smart display with a premium wood frame and touch support to decorate your home and display your daily events, information or artwork.
Mount's IPS panel produce high display quality, faster response times, great color contrast, higher color accuracy to display art, show cooking recipes or play your favorite videos.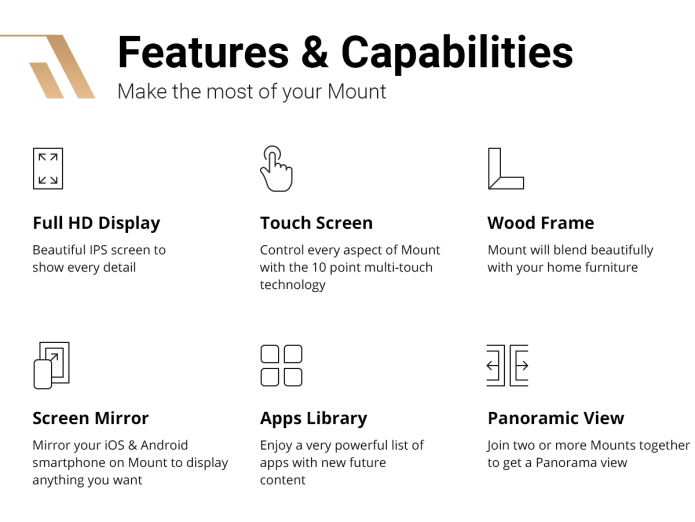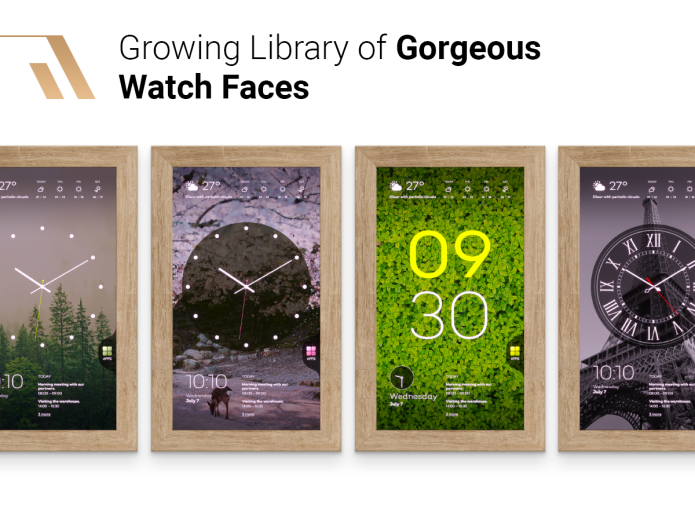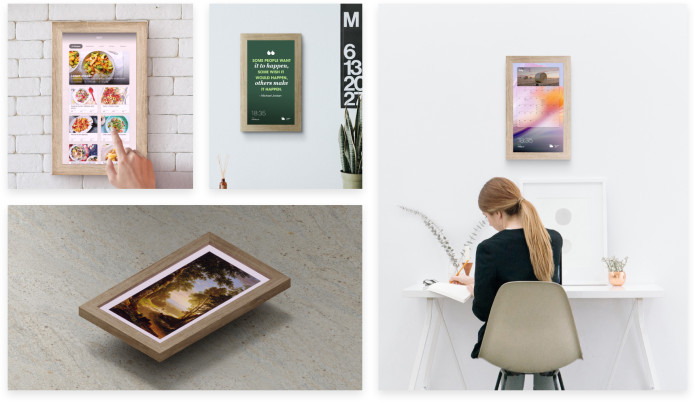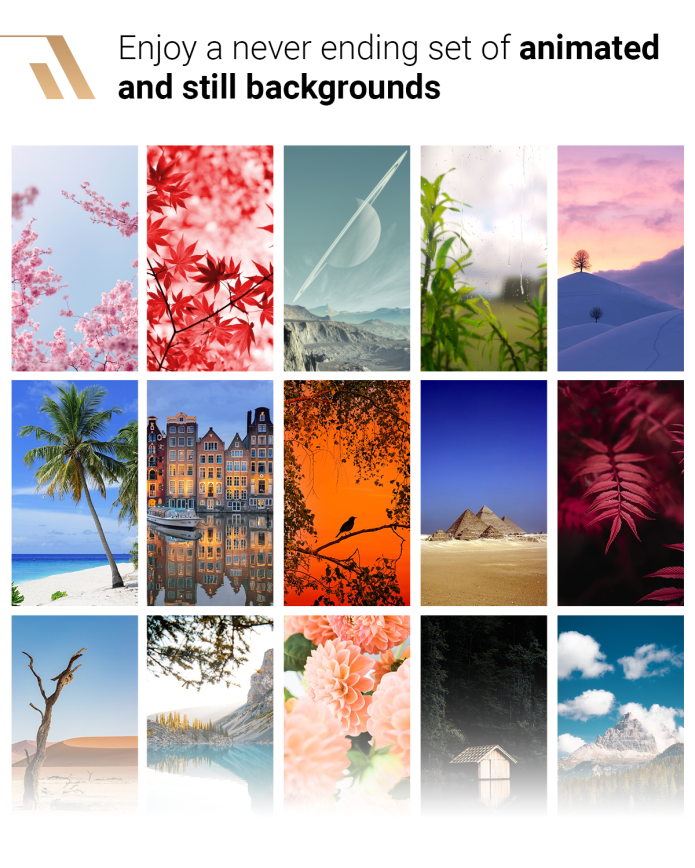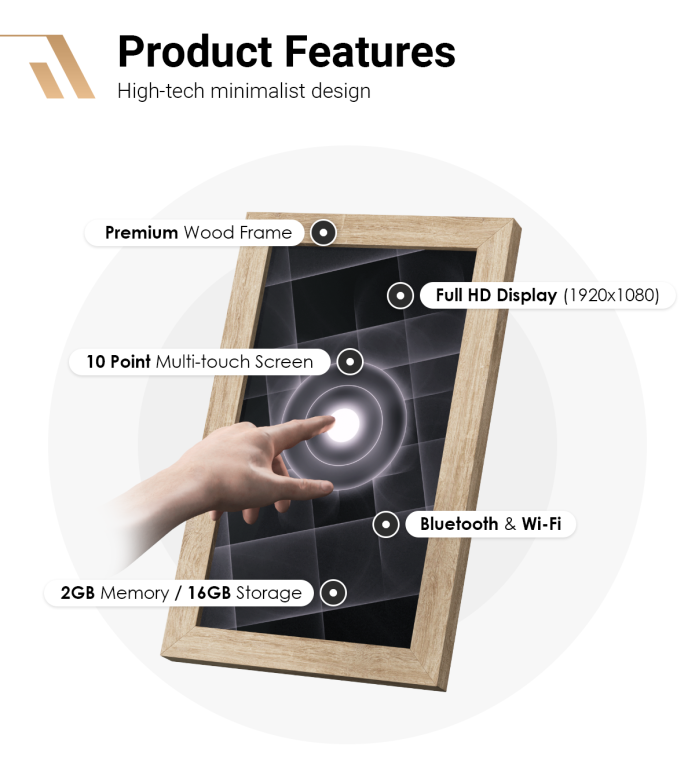 Technical specs:
15.6 inch Touch Display (1920x1080@60Hz)
CPU: Amlogic S905D3 @ 1.9Ghz
3-Axis Digital Accelerometer
H.264 / H.265 Encoding
2GB Memory
16GB Storage
Wi-Fi: 802.11 ac/b/g/n (5GHz/2.4GHz)
Bluetooth 5.0
Size: 15.9" x 10.2" x 1.3" (405 x 260 x 35mm)
Weight: 7.7lbs (3.5kg)
Power: 30W
AC adapter: 100-240V (50/60Hz)
* Mount will need to be plugged to a power outlet, but we have a funding goal to make a built-in battery for it.
* Be noted that design details and technical specs can still vary along the way to production. We'll try to update you as much as we can.
Early concepts:
We worked to make it smarter, more natural, and for it to become even more than what any normal digital frame ever could.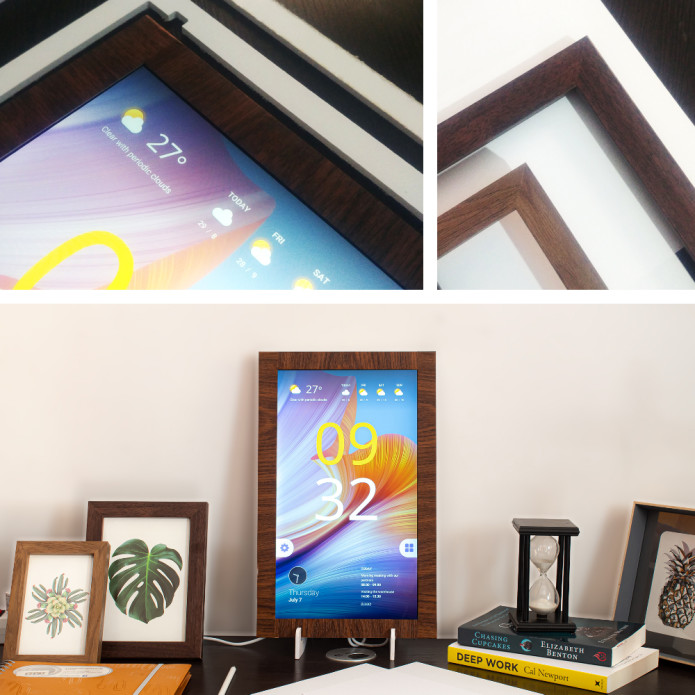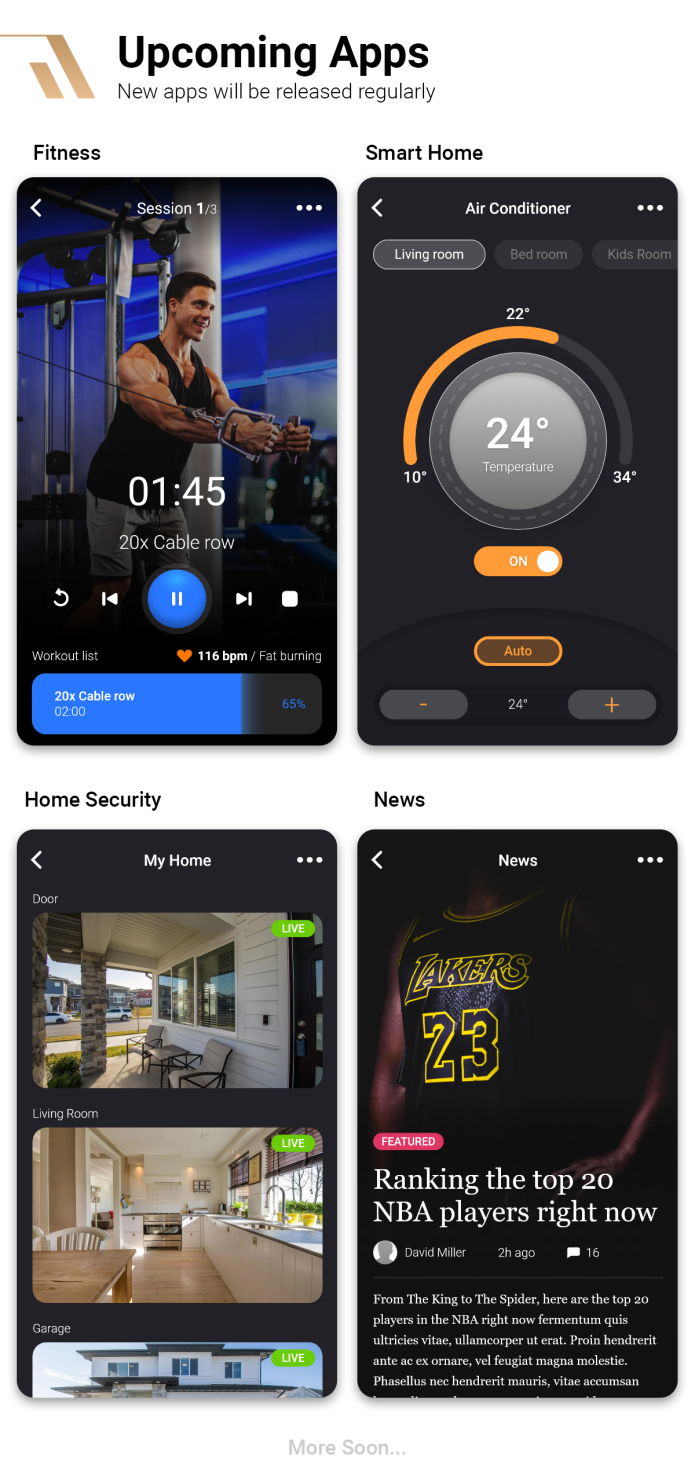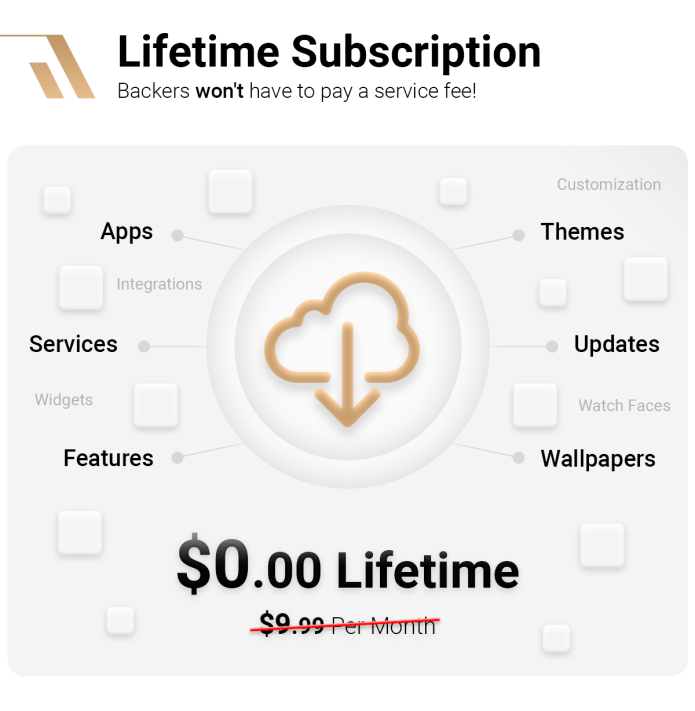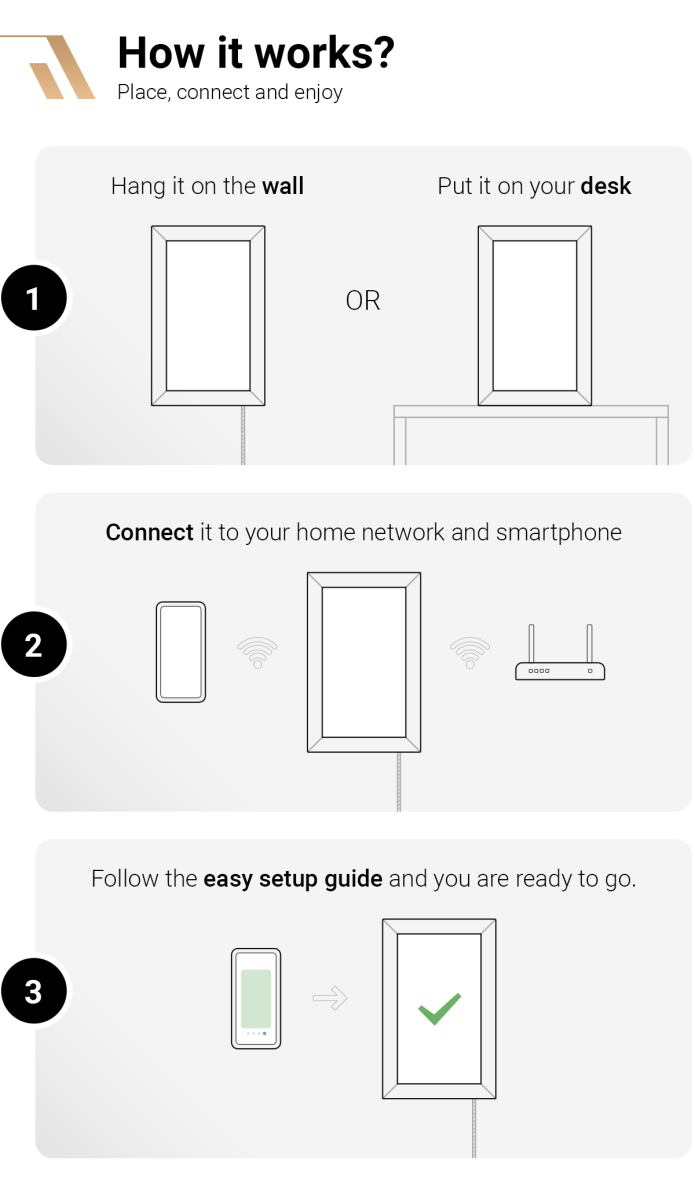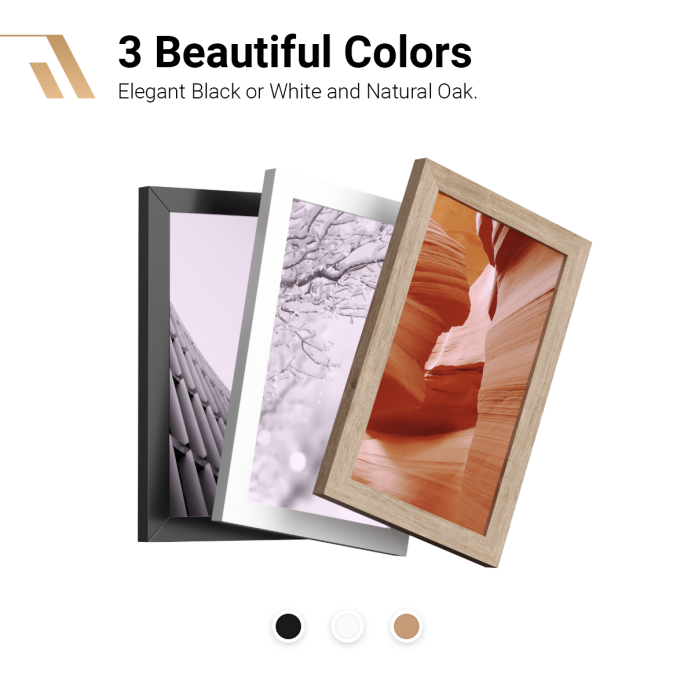 Three changeable frame colors of your choice to satisfy every taste.

A very limited high quality wooden stand for your Mount so you don't have to drill the wall.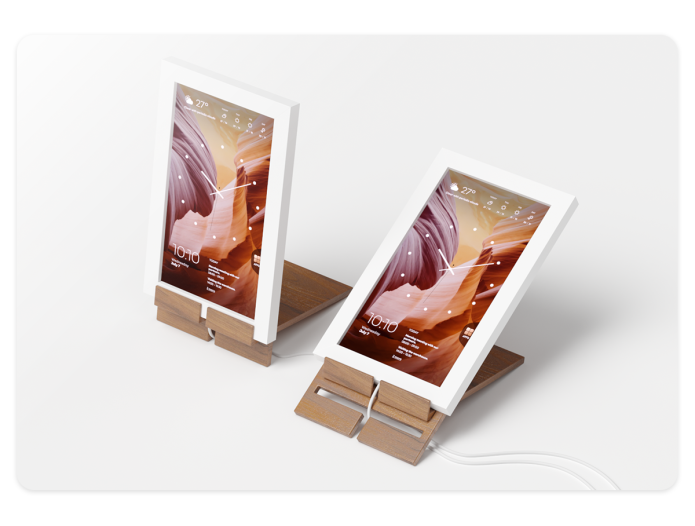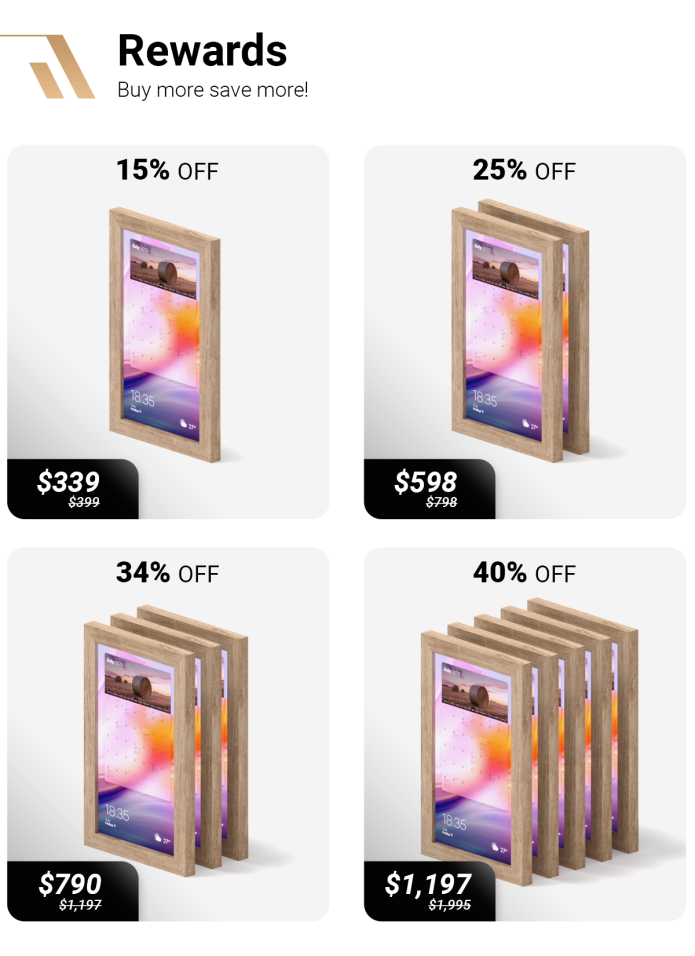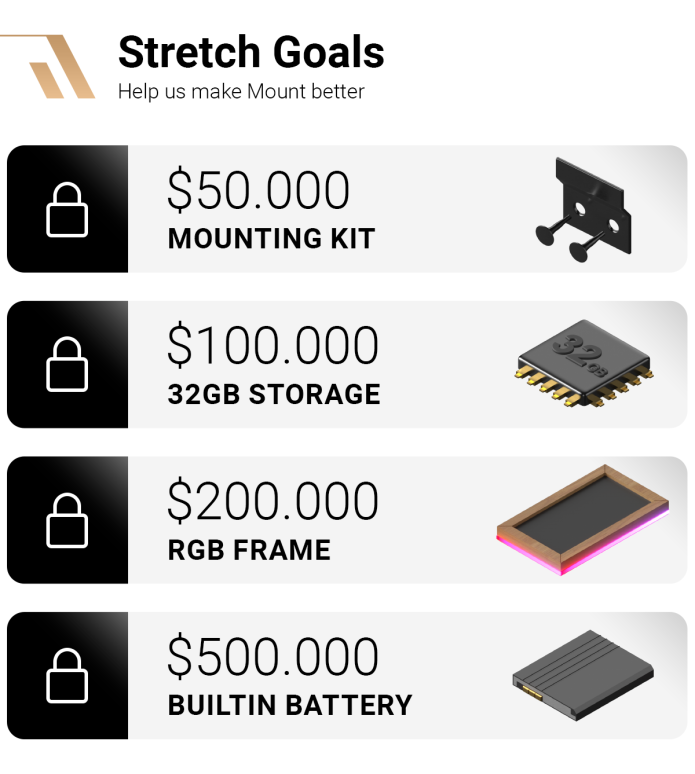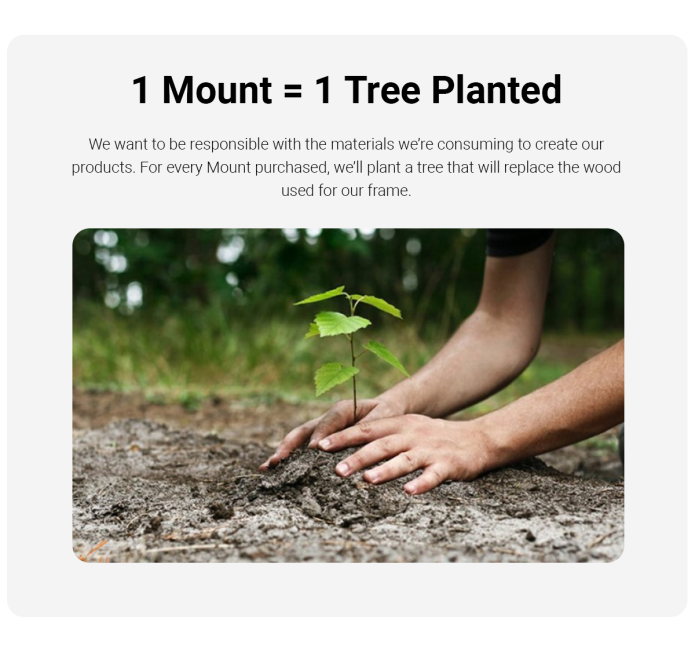 Shipping:
Due to the current volatility of shipping costs, shipping payments will be collected well after the end of the campaign, close to our shippingdate. This will allow us to present the most accurate and up-to-date prices to pass savings on to you, our valued backers.

About Us:
We are a team of designer and tech enthusiasts, we are devoted to crafting the highest quality products with innovative modern technology. As a small startup team, we aim to advance home technology with innovative products and ideas. We will keep developing top design home products.
Risks and Challenges: The prototype has been tested and we will continue to move to the production process based on the initial pre-orders from the Indiegogo community. COVID-19 is a factor that may cause delays. But once we lock down the supply chain partnerships, we will do our best to get the project shipping on schedule. Once again, thank you for your support.

Ask us anything!
[email protected]