amofit S : Wearable for Sleep and Healthy Aging
The world's smallest non-skin contact wearable that ensures better sleep, lower stress level, healthy aging and creativity boost.
Category: Health & Fitness
Ratings
There haven't been any ratings yet.
Comments
Campaign Info

For the past two years, we tested the first-generation product 'AMO+' in the Korean market, which is evaluated as the world's test market in various industries. As a result, we found that the device can improve insomnia, stress, and anxiety, as well as help with various neurological disorders related to the vagus nerve and autonomic nervous system.
This is why we would like to provide a wide opportunity for all backers to experience its effects. Our 30-day money-back guarantee will allow our backers to return the product for a refund without any questions asked if they are not satisfied with the effects.
Detailed refund terms and conditions can be found at the link below.

[Our Story]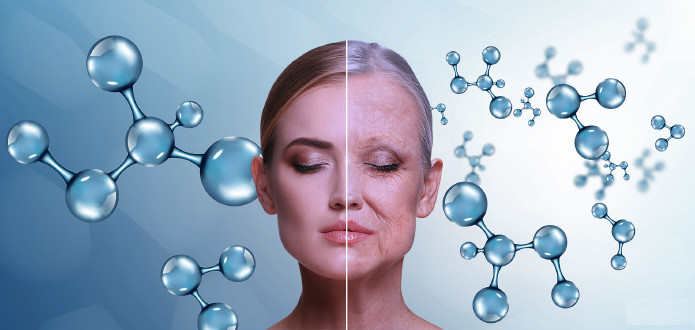 Four well-known longevity and healthy aging methods include moderate exercise, healthy diets, good sleep, and low stress levels. We are here to provide two of these to you in this campaign ─ better sleep and lower stress — with many additional benefits that fundamentally improve the human body.
Aging can be thought of as a decrease in the body's ability to maintain homeostasis, our body's ability to "self-tune" or self-stabilize in response to stressors. Our challenge is to restore homeostasis, a unique and innate human ability, through our innovative bioelectronic technology to lead healthier lives and delay aging by stimulating the cardiac branch of the vagus nerve and correcting the imbalance of the autonomic nervous system.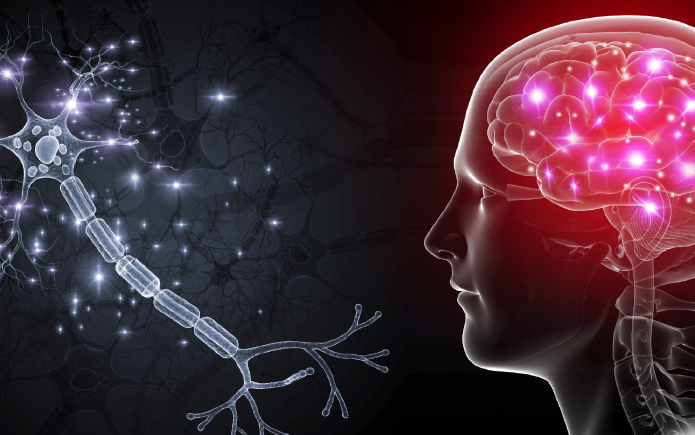 Chronic stress, anxiety, and lack of sleep negatively impact our immune system and its balance and increase the risk of developing or worsening diseases.
The vagus nerve is the longest in the body. It is the main component of the parasympathetic nervous system of the autonomic nervous system and is the conductor of all immune defense mechanisms. If the vagal tone is activated, the parasympathetic nervous system functions properly, and the risk of high blood pressure, heart disease, and stroke are reduced. It is also good for the intestines by improving digestive metabolism and decreasing migraines. Not only will this allow you to age healthier, but it also lowers an individual's risk of death and the need for medication or hospital visits.
Furthermore, the effects of vagus nerve stimulation not only improve sleep and stress, but also enhance and strengthen the overall body functions. It has great potential to restore our body and mind, which are exposed to chronic diseases due to harmful environments and complex interpersonal relationships, to their natural state.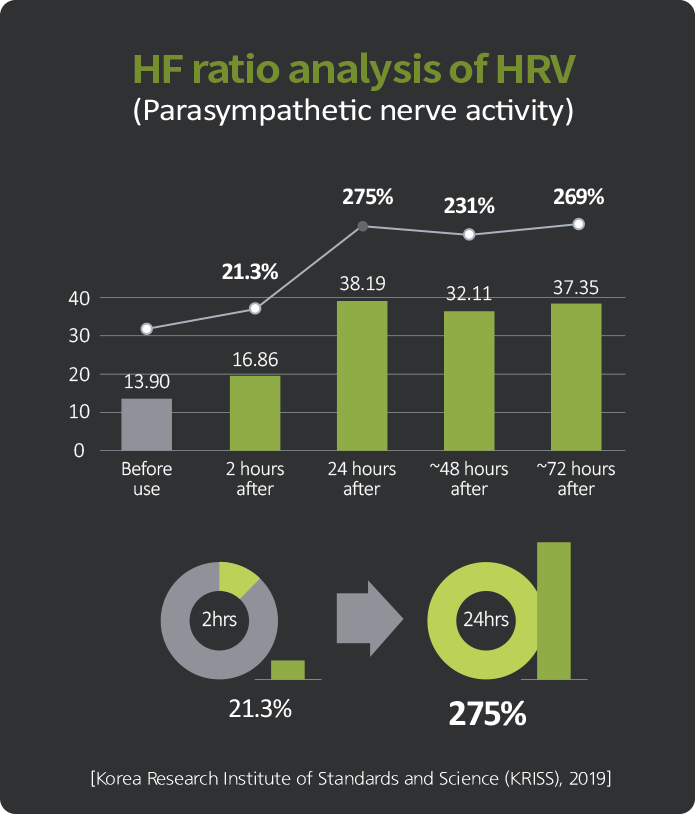 HRV (Heart rate variability) functions as a biomarker in health and disease. It is also the best biomarker to track our longevity.
The chart above shows our clinical trial results on HRV, conducted at KRISS. In this double-blind, placebo-controlled clinical trial on 30 subjects, we obtained results that showed the activities of the parasympathetic nerves of the autonomic nervous system were increased by over 275% by stimulating the cardiac branch of the vagus nerve.
We have yet to find other neuromodulation technology or medical technology that can change and regulate the parasympathetic nervous system, which controls the body's unconscious behavior and functions, so dramatically within just one day.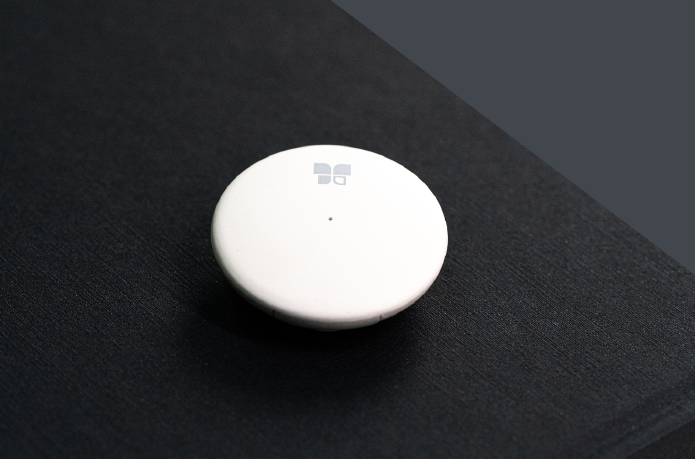 amofit S is a unique bioelectronic wearable device that improves the overall human body by transmitting mild electromagnetic signals to the nervous system through the vagus nerve in the chest area in the form of electric currents. It improves sleep, stress, and anxiety by restoring the balance of the autonomic nervous system. It also enhances memory and creativity by promoting the generation of alpha brain waves and restores the internal balance through homeostatic autoregulation.
Studies have shown that vagus nerve stimulation treatment can delay significant effects related to aging. This may help protect people from chronic diseases that are more likely to occur as people get older.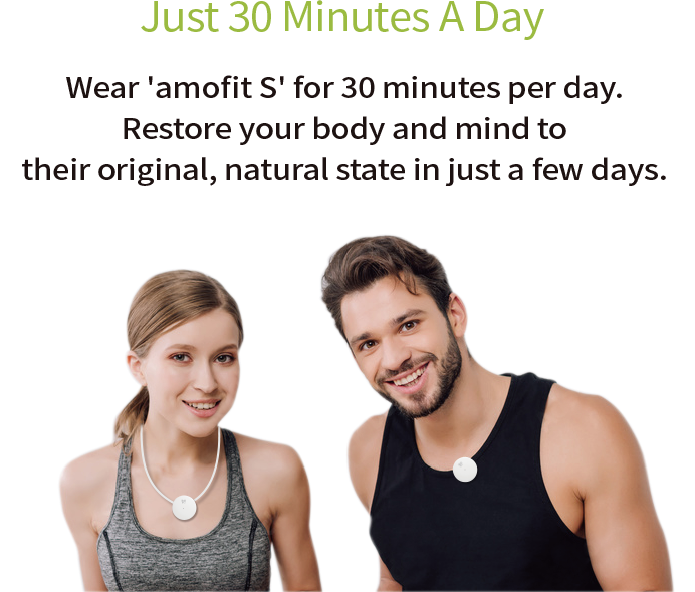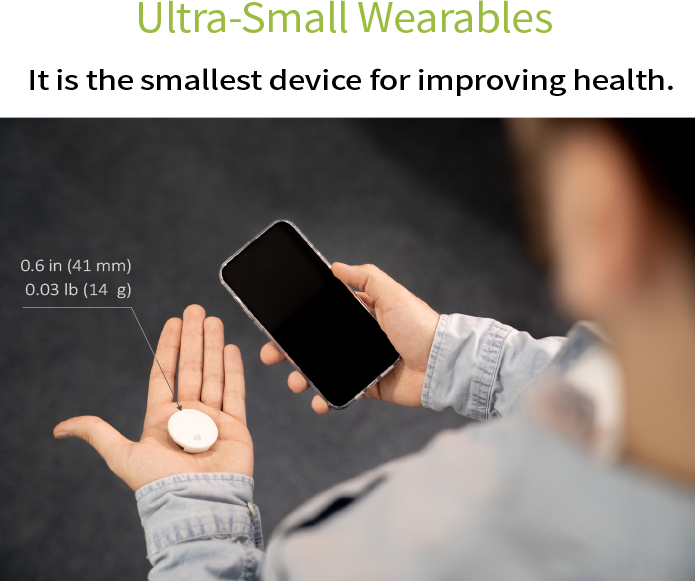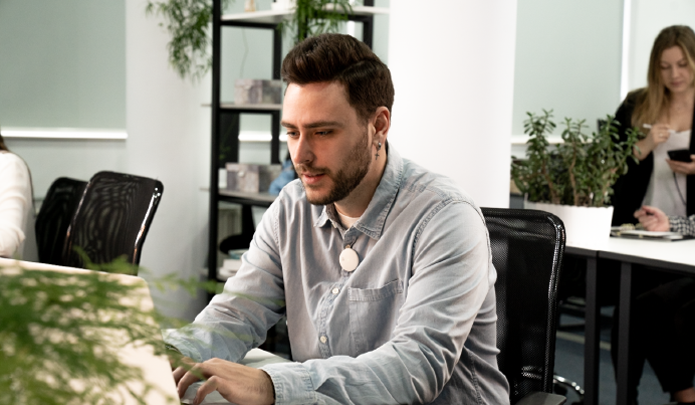 'amofit S', with AMO Lab's proprietary neuromodulation technology, cVES (cervicothoracic vagus electromagnetic stimulation), targets the vagus nerve in the human's autonomic nervous system. With a mild intensity similar to the innate magnetic field generated by the human body itself, the electromagnetic signal passes through the skin, muscles, and bones without any interference. It then is transmitted to the vagus nerve in the chest area. This signal regulates the vagal tone and activates the parasympathetic nervous system.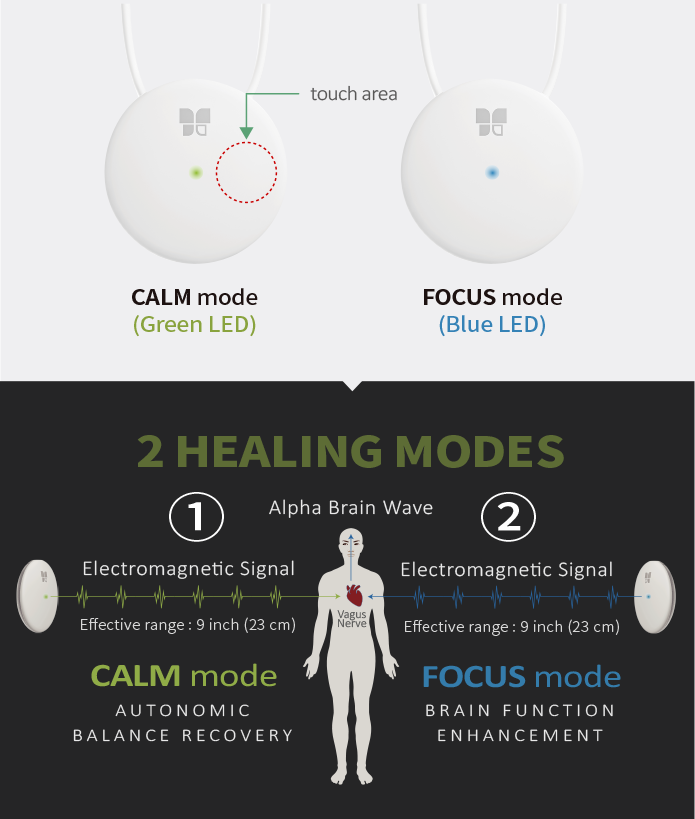 'amofit S' provides two healing modes. After powering on the device, you can switch from CALM mode to FOCUS mode by pressing the touch area. CALM mode can increase the vagal tone and activate the parasympathetic nervous system to improve sleep, stress, and anxiety and correct the body's internal balance, as well as help with chronic diseases related to problems in the vagus nerve and the autonomic nervous system. FOCUS mode can enhance memory and creativity by increasing alpha brain waves.
Attach the device to your collar using the device's clip or wear it like a necklace around your neck. This simple, sophisticated device will improve your dignity.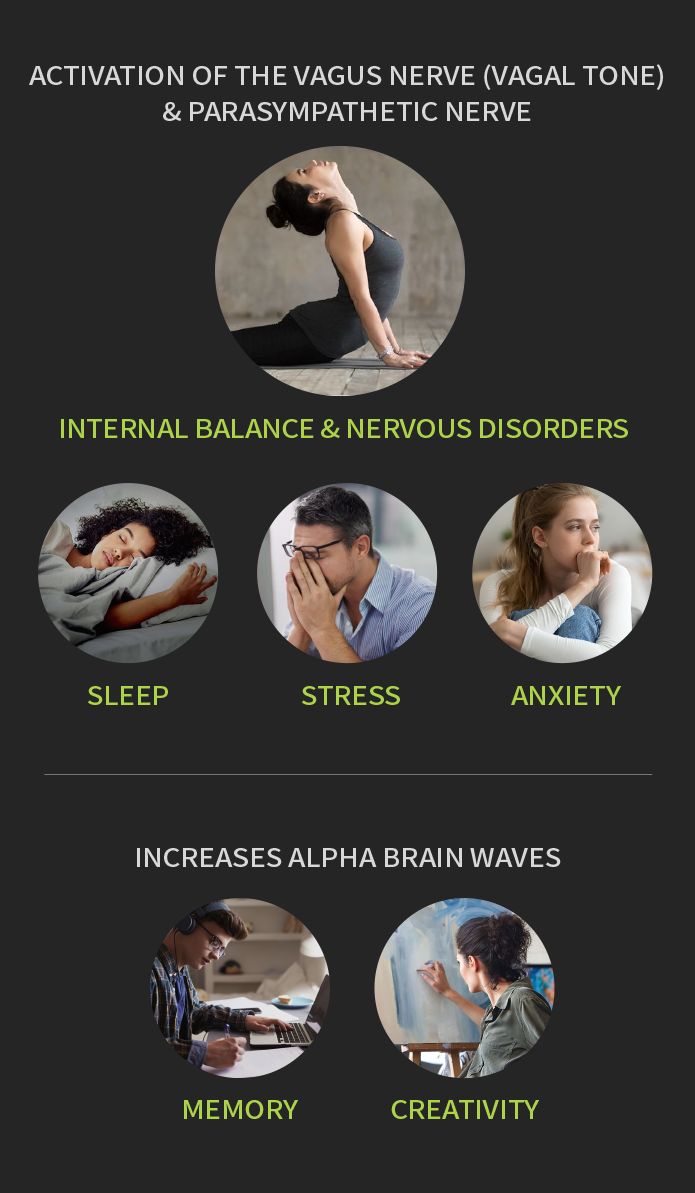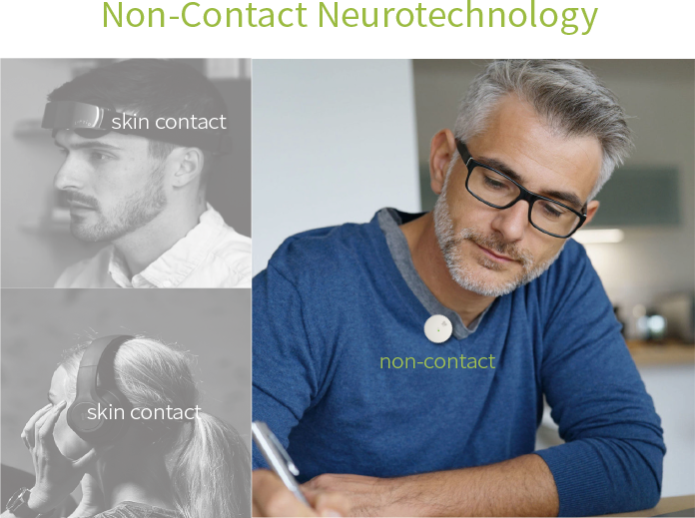 Unlike existing neurostimulation devices, 'amofit S' does not require strong stimulation and does not need to be attached to the skin. The electromagnetic signal generated by 'amofit S' is effective within a 9-inch radius from the heart and can be worn over clothing without any inconvenience.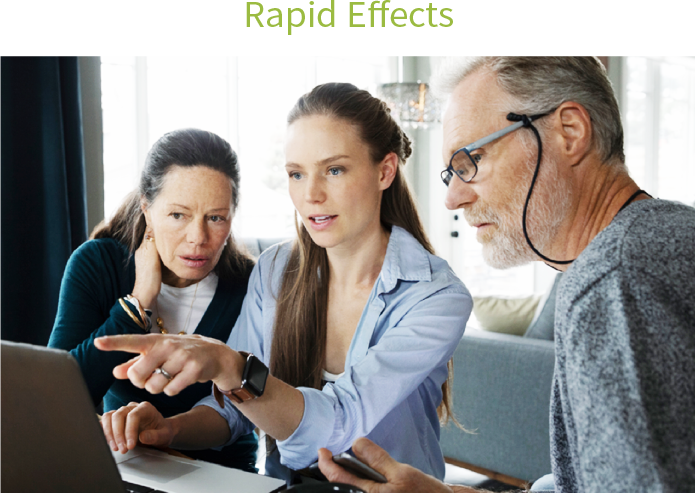 According to our clinical studies and the reviews from our backers, more than 60% of users experience the benefits after the first 1-3 days of use. Most importantly, clinical reports demonstrate that people with severe symptoms experience higher effects. Most users, particularly those with severe sleep problems, report significant improvement on the first day of use.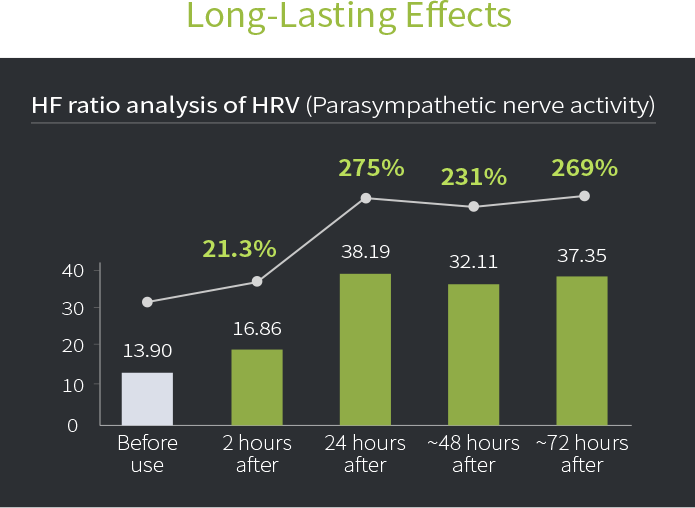 In our first clinical trial, we demonstrated a remarkable result that the effect lasted more than 72 hours after using the device for just 2 hours. This is an innovative scientific result, which is difficult to achieve with existing neuromodulation technologies.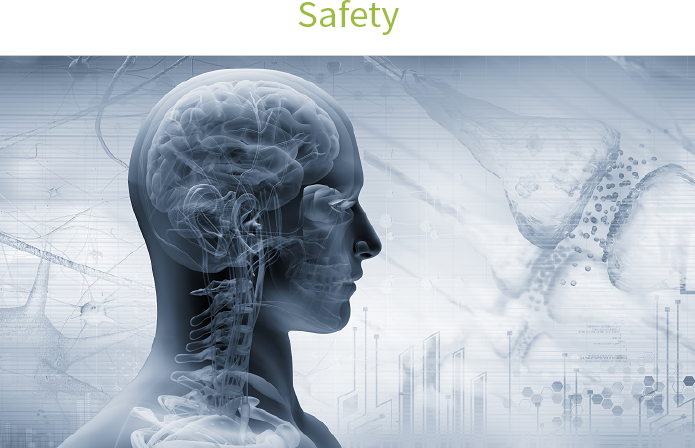 'amofit S' has been tested against the US FCC, European CE, and Korean KC directives and conforms to safety standards. Furthermore, the product has proven its safety in three clinical trials conducted at KRISS (Korea Research Institute of Standards and Science) and Kyunghee University Hospital.
The product safety of 'AMO+', our first-generation product prior to 'amofit S', was verified by 2,249 backers two years ago who funded us on Wadiz, the largest crowdfunding platform in Korea.
The mild electromagnetic signal generated by 'amofit S' operates at a very low level similar to the intensity of the magnetic field generated by the human body and 1/10 of the Earth's electromagnetic field. Natural neurostimulation based on the principle of the human body entrainment does not have any side effects and guarantees higher safety.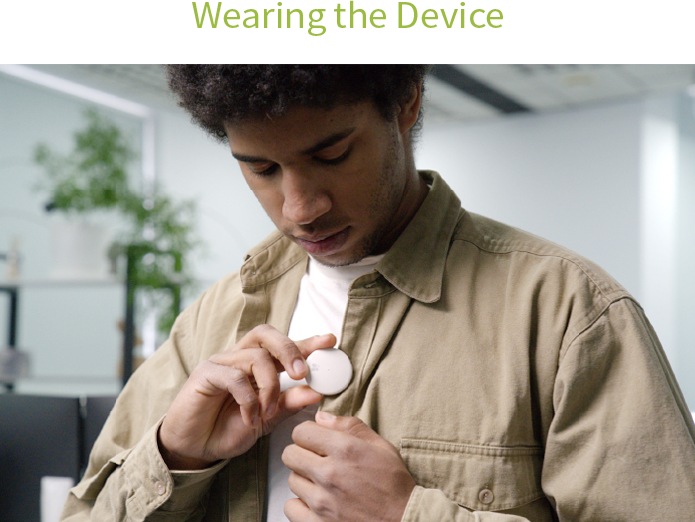 'amofit S' is applied with non-contact neurostimulation technology with an effective range of 9 inches and can be worn by using a necklace string or by clipping the product to your collar.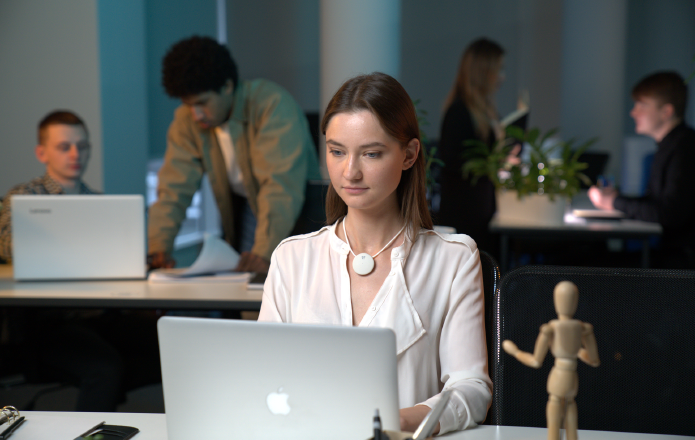 This device is simple and convenient to use anytime, anywhere in your daily life. Many aspects of your life will be improved from the day after the first use.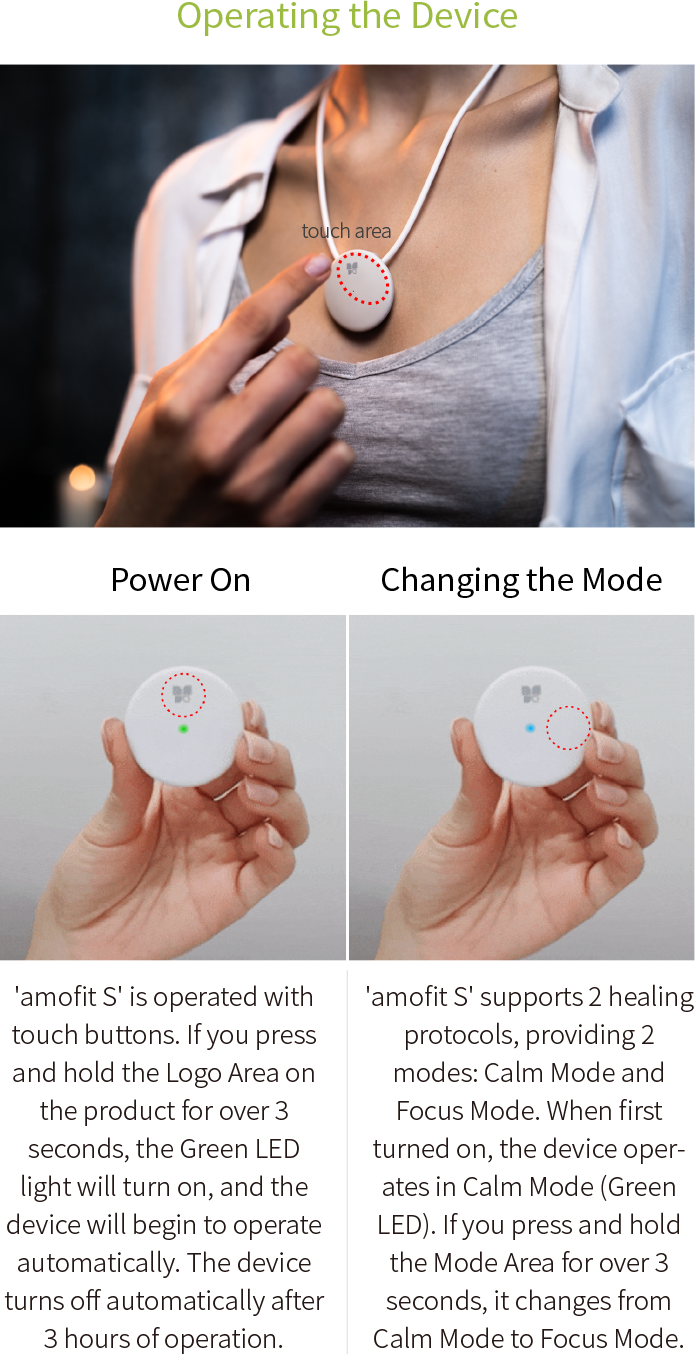 [Power On]
[Changing Mode]
[Wearing the Device]
[Charging the Device]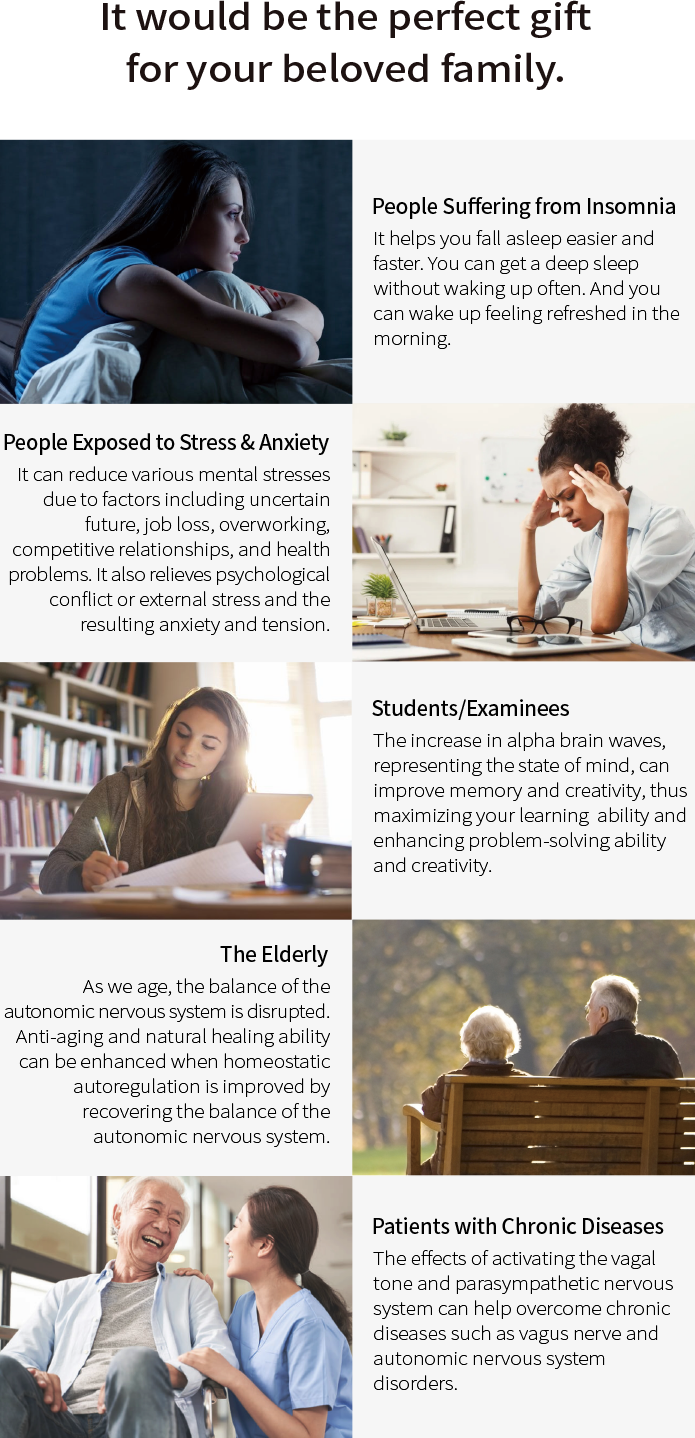 In clinical trials conducted at the KRISS research institute in South Korea in 2019 and 2020, we demonstrated the parasympathetic activation effects of the ANS (autonomic nervous system) by analyzing EEG (Electroencephalography), ECG (Electrocardiogram), and melatonin hormone measurements. (Validation of effectiveness in improving sleep, stress, and anxiety and enhancing brain functions)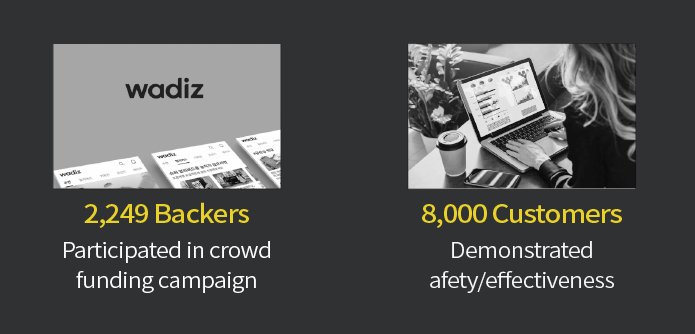 amofit S is an upgraded version of our first-generation product, AMO+. AMO+ has proven its safety and benefits with 2,249 backers and over 8,000 users so far.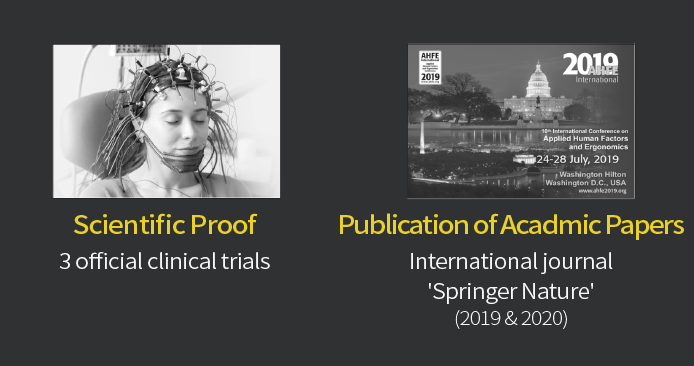 In addition, we demonstrated the effectiveness in all three clinical trials conducted at KRISS, a Korean government institute, and Kyunghee University Hospital. We also published two academic papers in the international journal Springer Nature.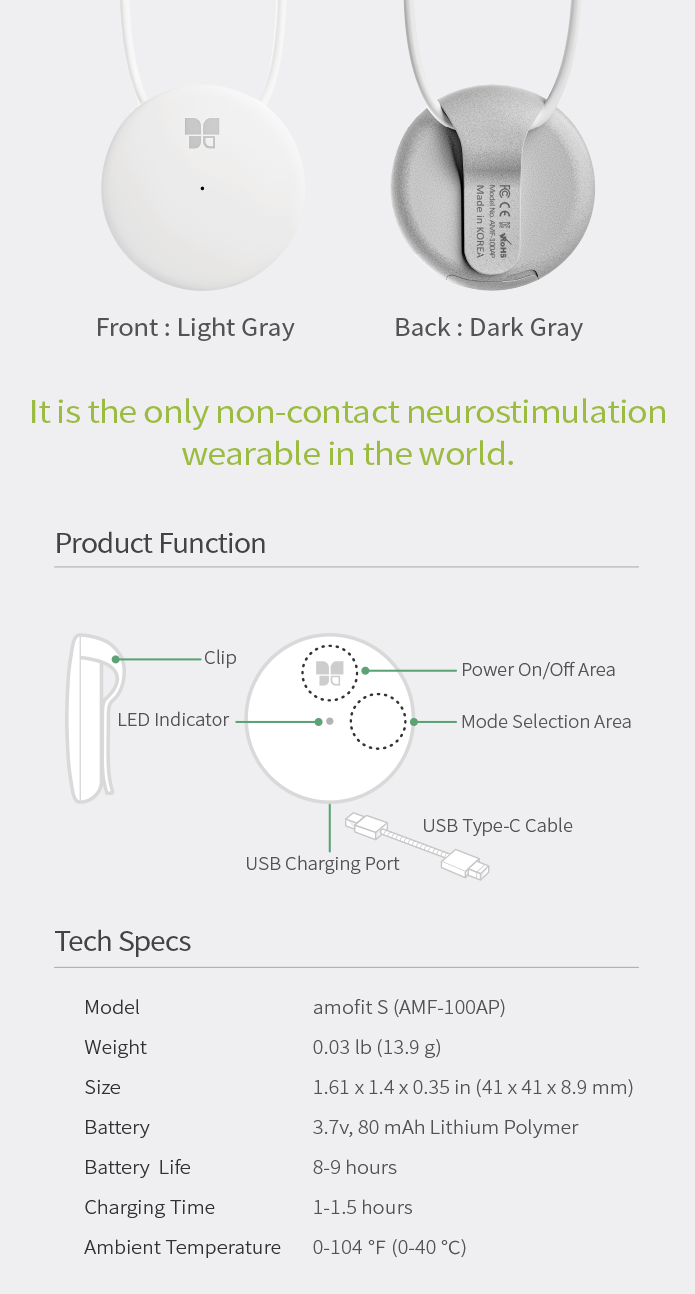 'amofit S' has been tested against the US FCC, European CE, and Korean KC directives and conforms to safety standards.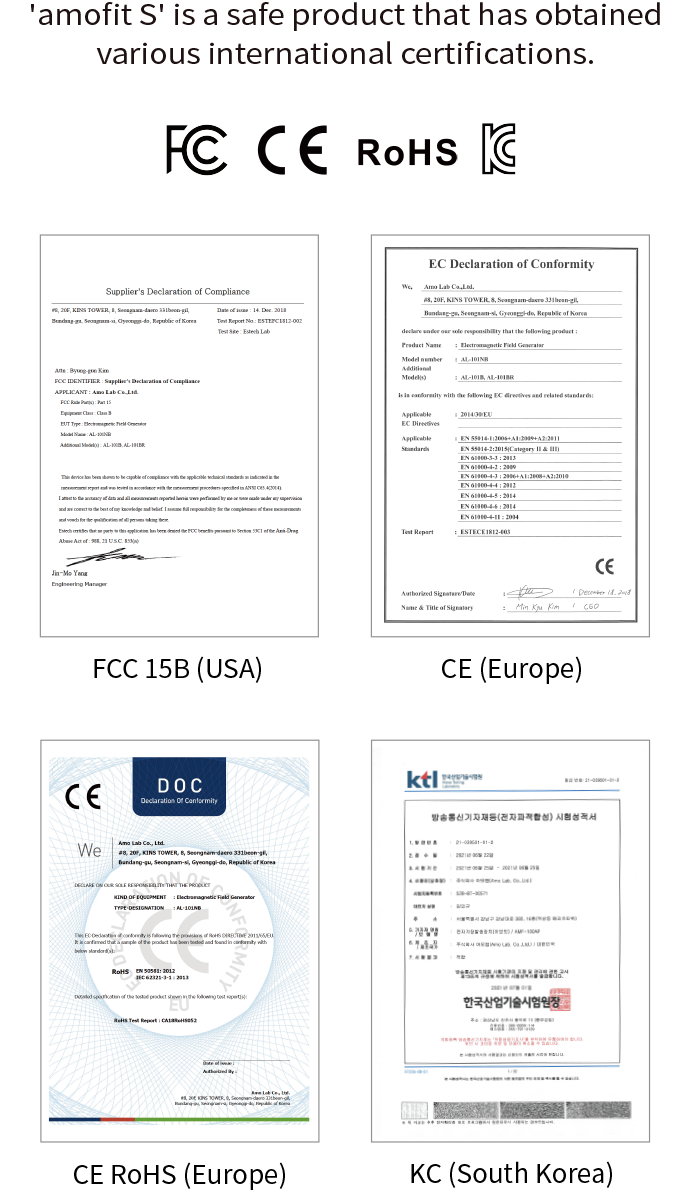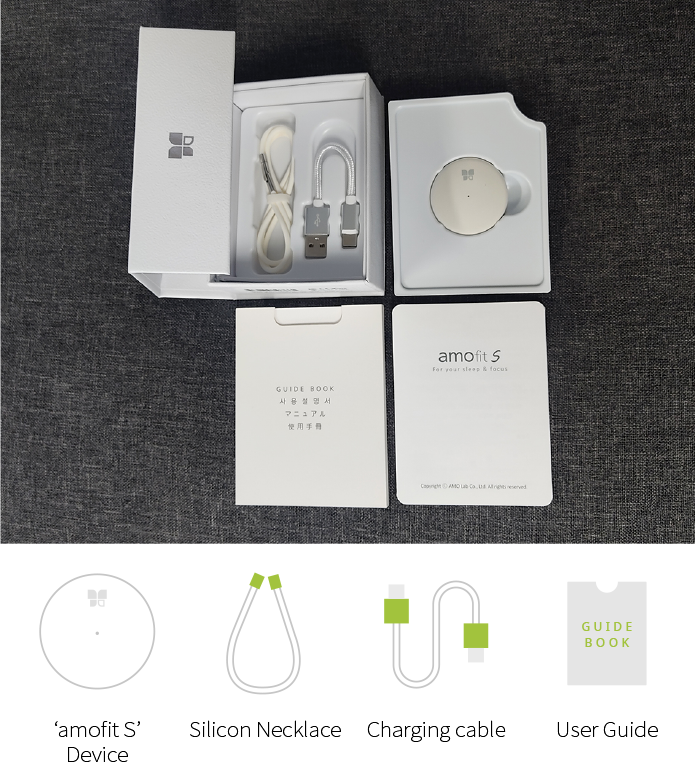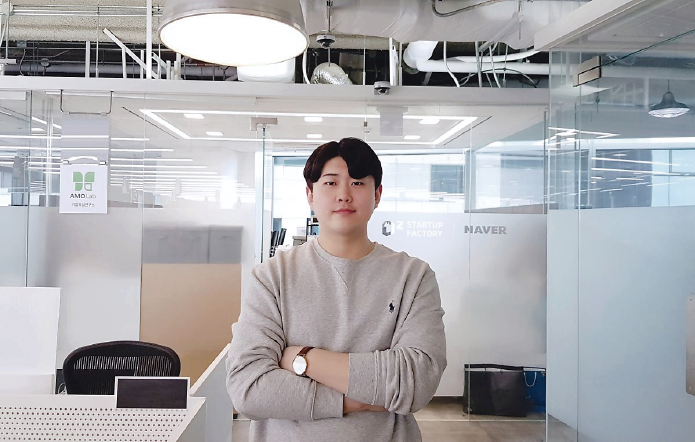 A group of young scientists studying biology, chemistry and computer engineering formed a research team at the University of Illinois at Urbana-Champaign in 2012, and then ultimately founded a biotechnology company Amo Lab in South Korea and the United States in 2016.
We discovered the mysterious key to health while studying an area never explored by anyone else. Our team completed cVES technology in 2017 based on the rapid biomarker changes in HRV (heart rate variability) discovered in a clinical study back in 2013. To date, we have developed more than 30 treatment protocols.
Our ultimate goal is to harness the power of the vagus nerve, the most mysterious of the human nervous system, and help people lead longer and healthier lives, thus achieving longevity, the ultimate dream of humanity.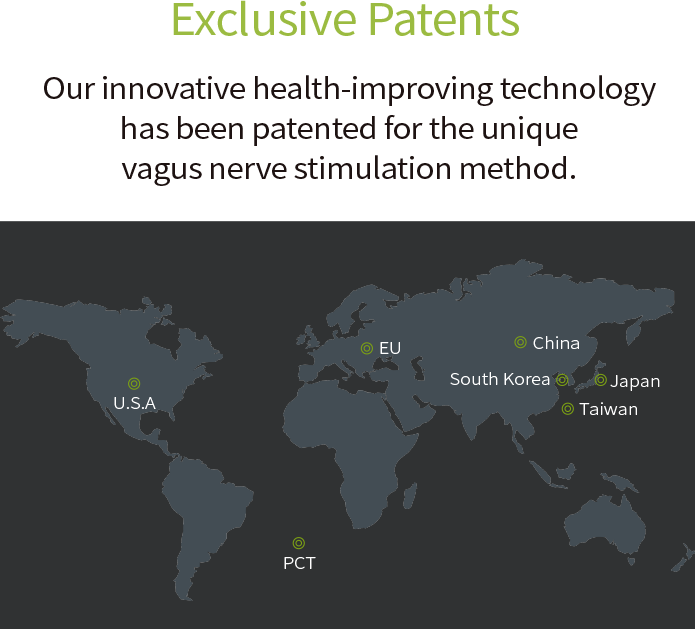 We have a broad portfolio of intellectual property rights, with 2 patents registered and 5 patents applied worldwide, including PCT, EU, USA, South Korea, Japan, China, and Taiwan, on vagus nerve stimulation method and technology.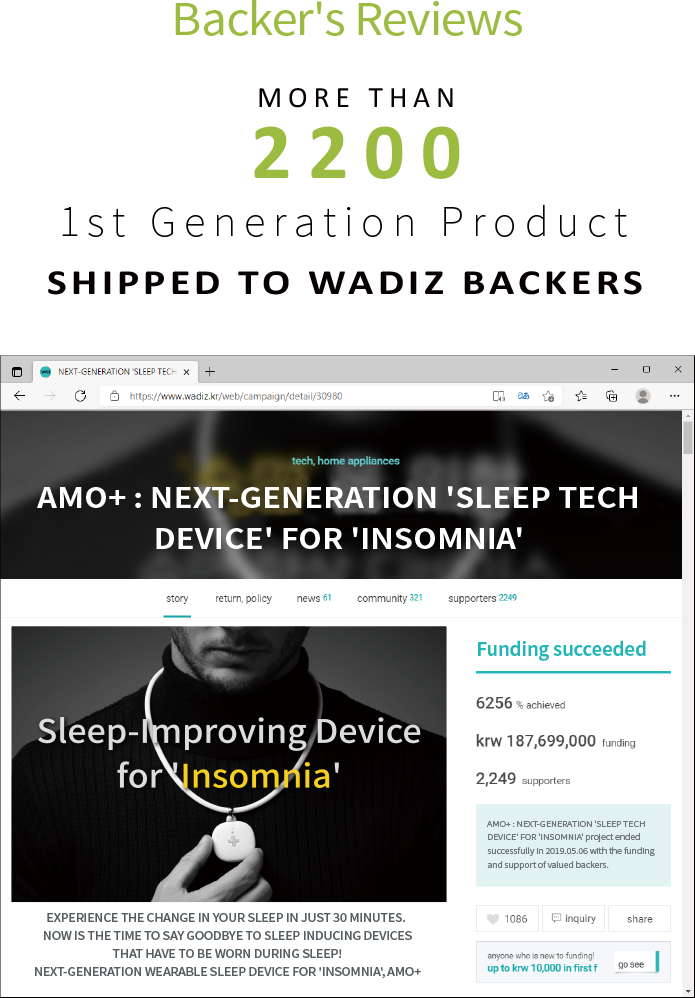 Based on 10 years of our clinical studies, we successfully launched our first-generation product 'AMO+' in 2019 on 'Wadiz', a crowdfunding platform in Korea. Ultimately, we shipped the products to all 2,249 backers. The product's review score rated by our backers was 4.5/5.0.
For the following 2 years after the launch, we communicated with our Korean backers and many of our users to improve product functions and treatment protocols. We have just launched our new product, 'amofit S', on this Indiegogo crowdfunding campaign.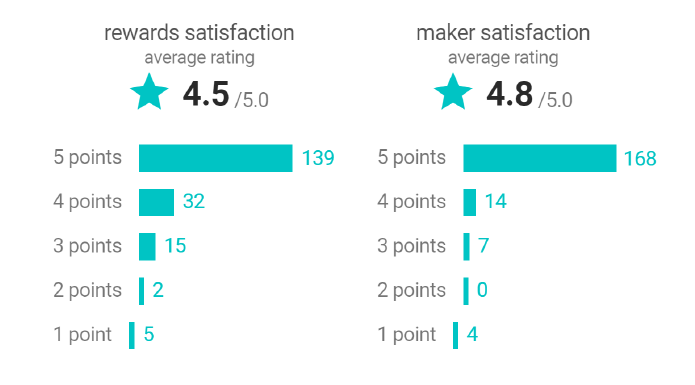 * The contents of this website support Korean only, so please use tools like Google Translator to translate into your preferred language.


We are already manufacturing the products and will be able to start shipping as soon as the campaign is over.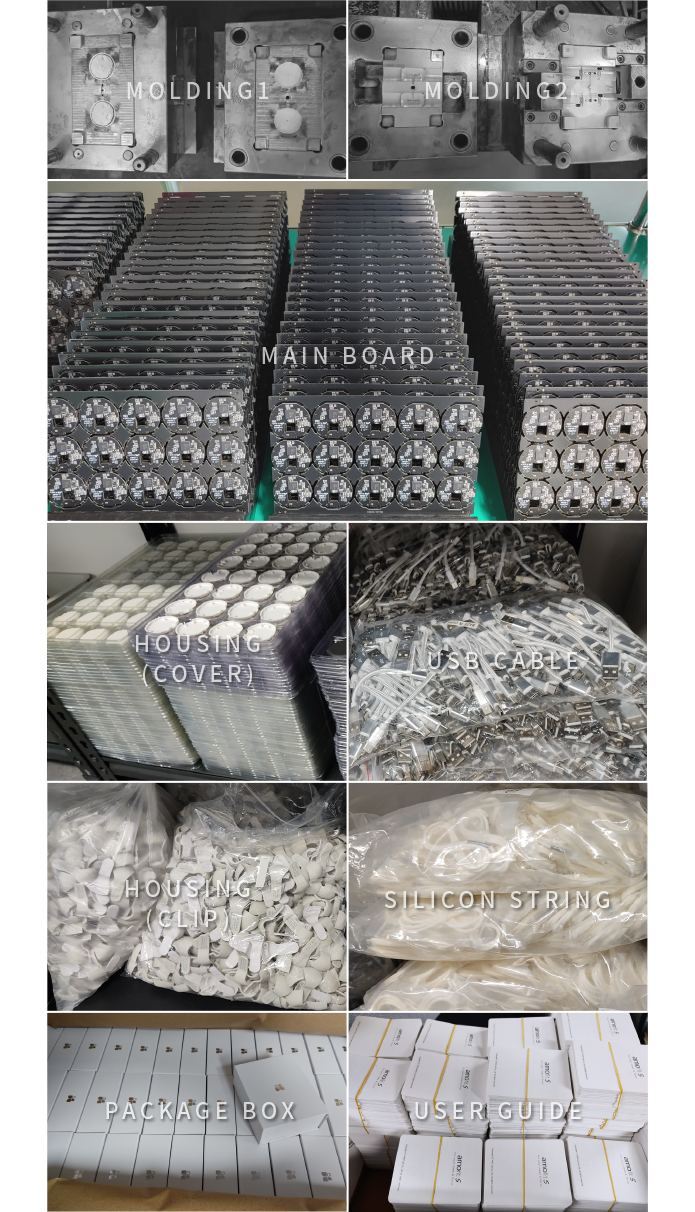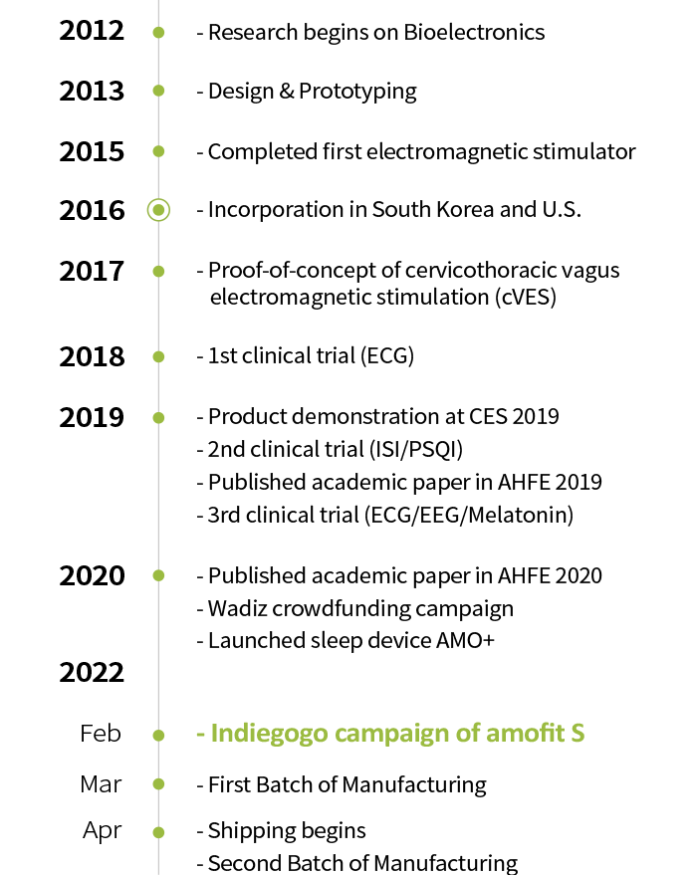 Select a perk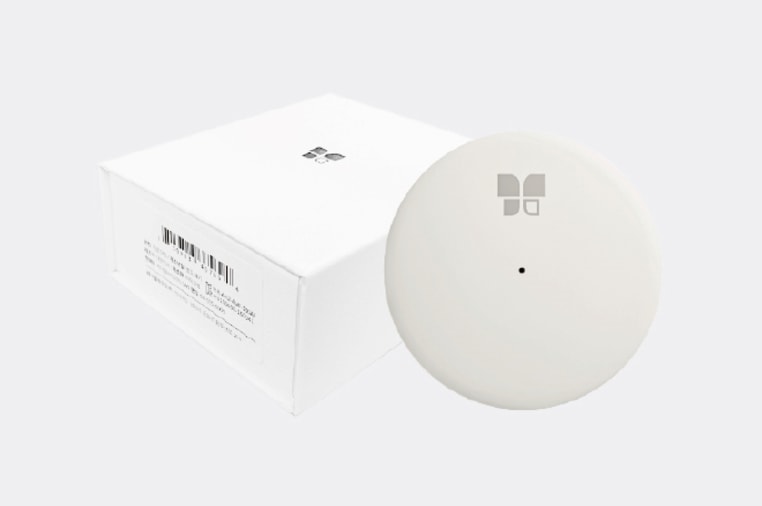 SINGLE UNIT (1 LIGHT GRAY)
$199 USD $299 USD (33% off)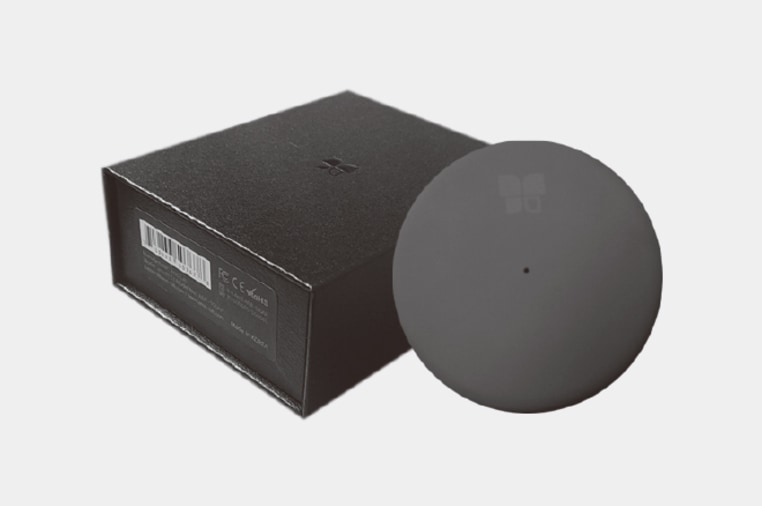 SINGLE UNIT (1 DARK GRAY)
$199 USD $299 USD (33% off)
COUPLE (1 LIGHT + 1 DARK GRAY)
$387 USD $598 USD (35% off)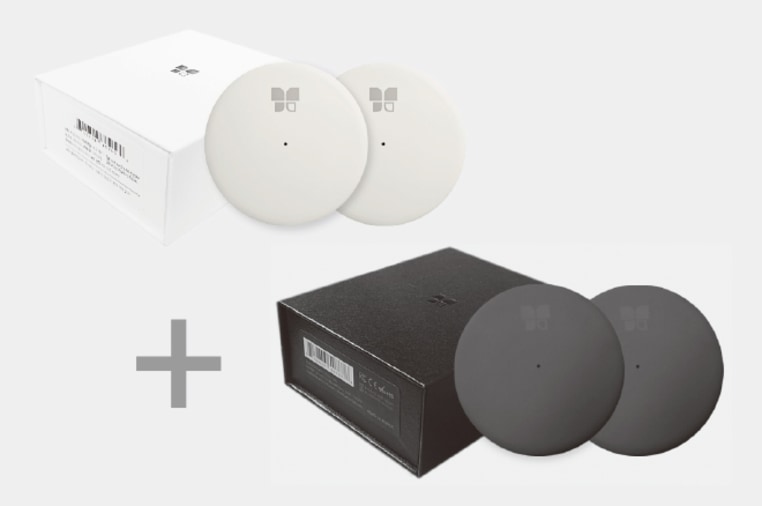 FAMILY (2 LIGHT + 2 DARK GRAY)
$739 USD $1,196 USD (38% off)