Prone Cushion: An ergonomic cushion for lying down
The world's first ergonomic cushion designed for lying on your stomach.
Category: Health & Fitness
Comments
Campaign Info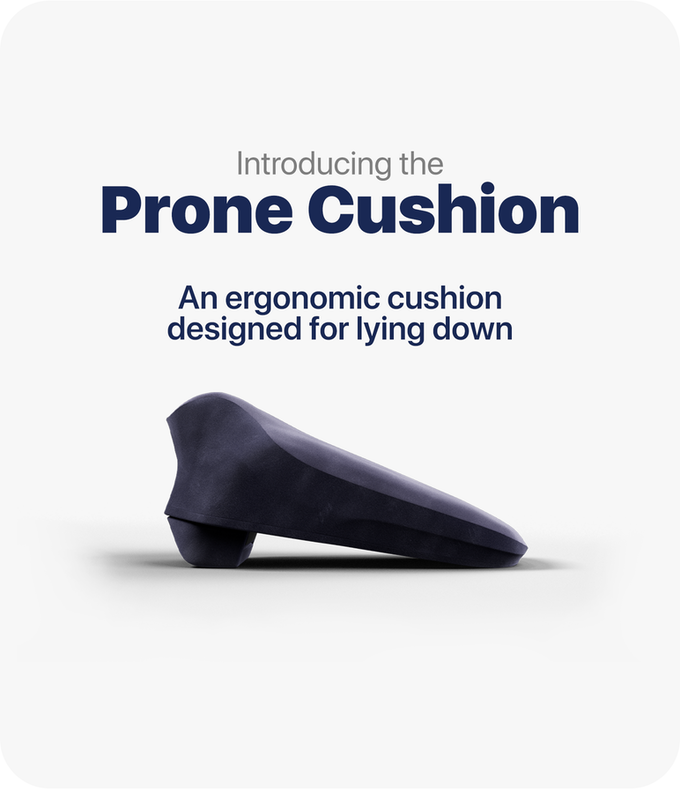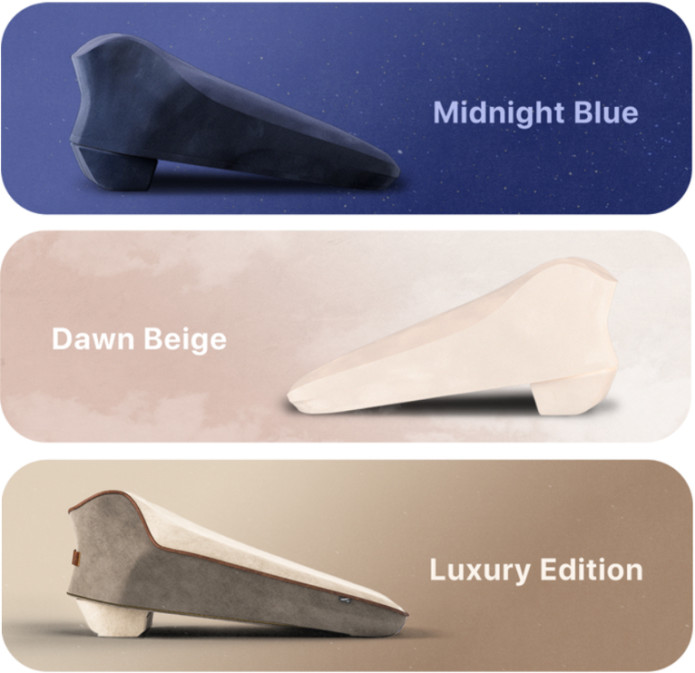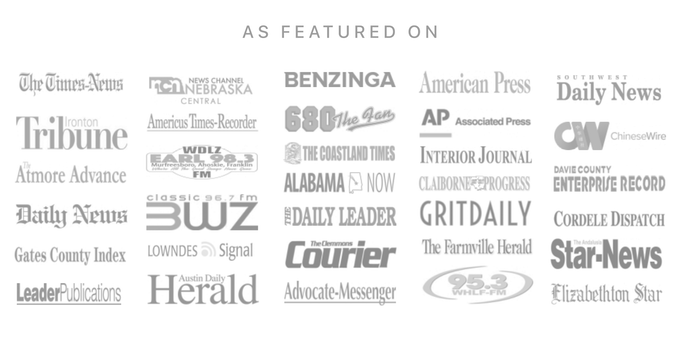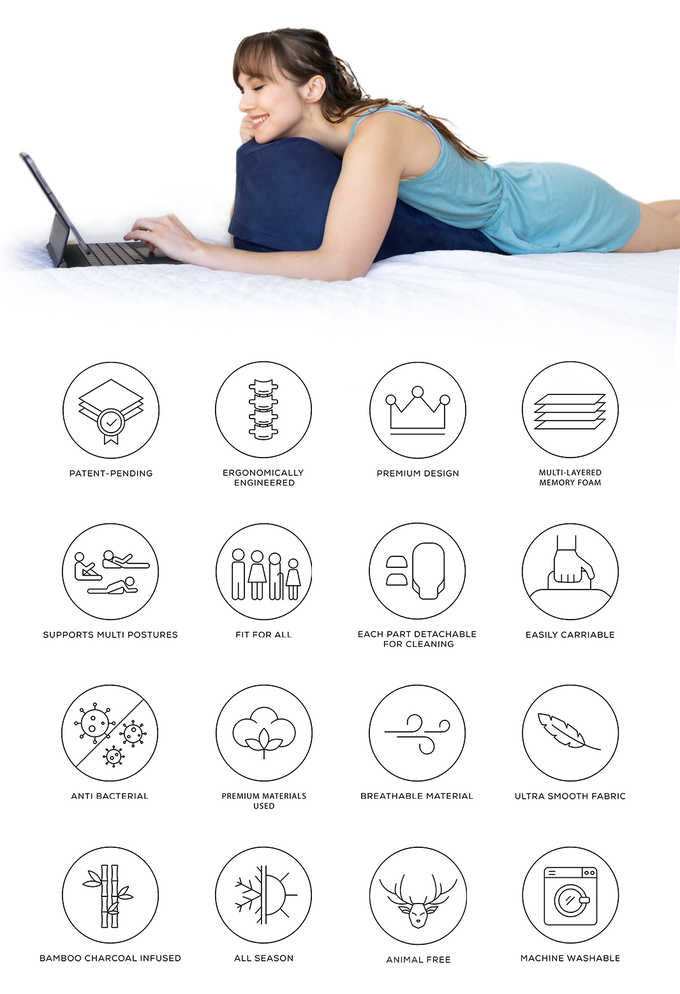 According to Dr. Anrei Beloveshkin, Proning, a.k.a. "lying on your stomach" is a naturally therapeutic posture that promotes muscle relaxation, stress-relief, and a slower heartbeat. It is known to induce up to eight times less pressure compared to sitting.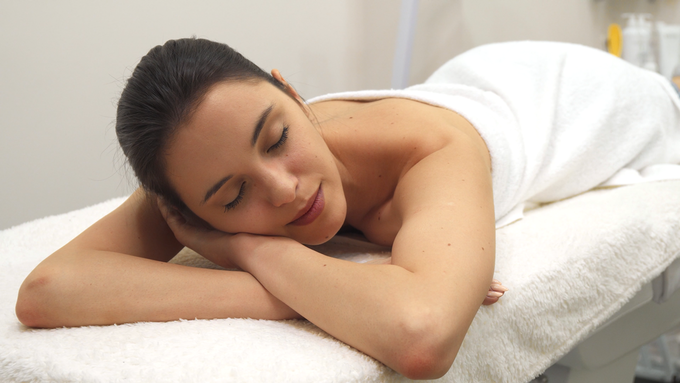 We regularly prone in our daily lives; while we read a book, get on a Zoom call, or text our friends. However, just like sitting without a chair or sleeping without a bed, unsupported lying down can cause discomfort and strains on the neck, back, and shoulders.

We wanted to enable everyone to lie down comfortably - whether on the bed, couch, or sofa. And especially more so with the pandemic, as we have been spending more time in our homes. The way we work, relax, and destress has changed; and we wanted to reimagine what comfort would look like.
Designed from the ground up to support lying down comfortably; that's how we created the Prone Cushion.

Prone Cushion is the world's first ergonomic cushion designed for lying down! It helps correct your posture, and relieves stresses on your back, neck, and shoulders - all at once!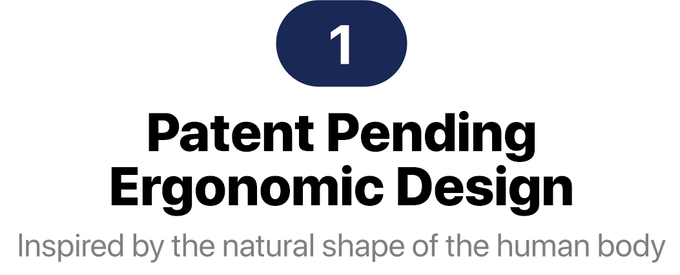 The Prone Cushion has a patent-pending ergonomic design, engineered to support your entire upper body. Inspired by the natural shape of the human body, it cradles every inch of your torso - from the neck all the way to your pelvic bones.
Perfectly conforming to your body, its every curve and contour follow the shape of your physique - providing you with a perfect and satisfying fit with edgeless comfort.
This helps correct your body posture and restores the natural shape of your body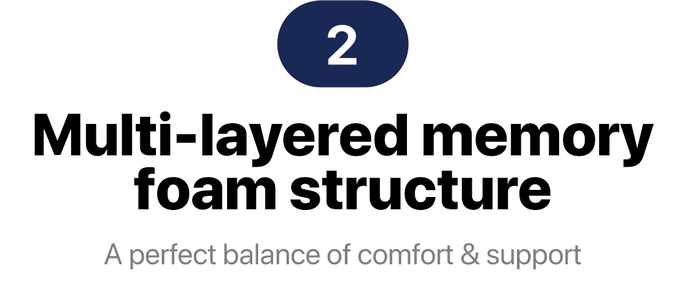 The secret behind Prone Cushion's unique comfort lies inside: a multi-layered memory foam structure.
We tested over 20 different formulas of density & softness to find the perfect combination of functionality & comfort - flexible yet supportive.
A super-soft memory foam at the top layer to offer cloud-like comfort, and rigid, high-density memory foam for its core to support your entire body weight,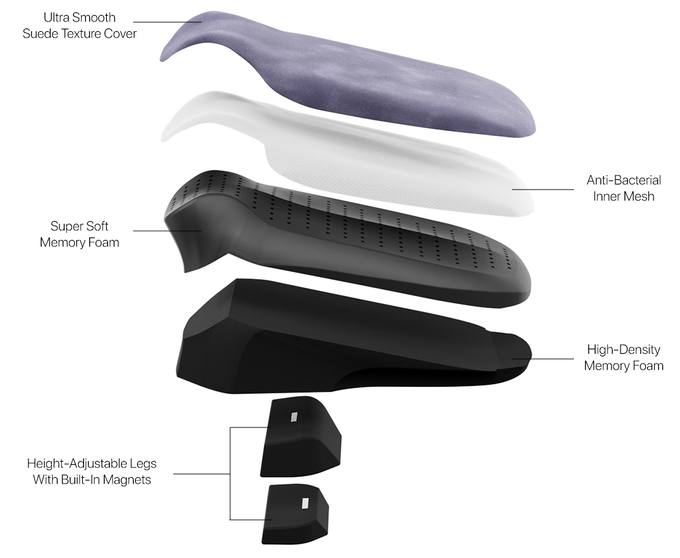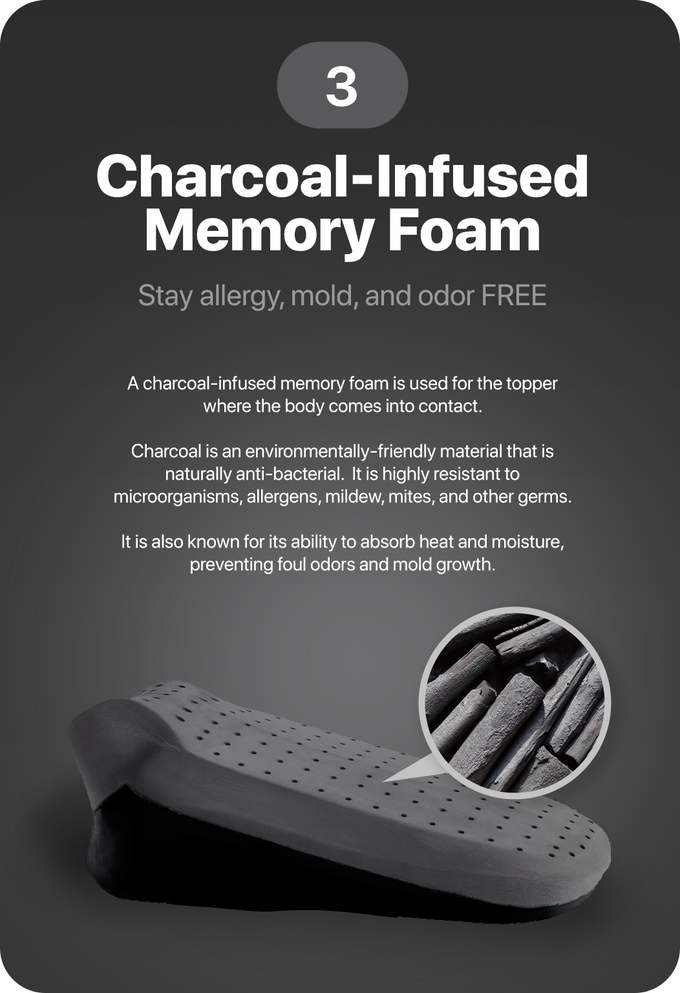 The Prone Cushion has 140 unique cooling air cells for increased breathability & ventilation. This promotes a swift airflow that helps to keep you cool, prevents overheating, and wicks away exhaust any moisture.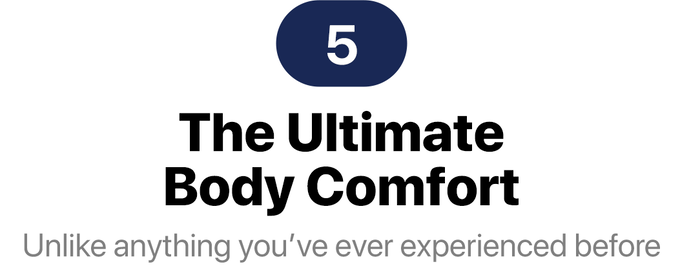 The mixture of state-of-the-art engineering & naturally therapeutic posture provides a marvelous comfort experience; truly a sensation rivaled by none.
The combination of the soft & rigid memory foam provides unwaning comfort and support, allowing you to use the Prone Cushion for extended periods of time without fatigue.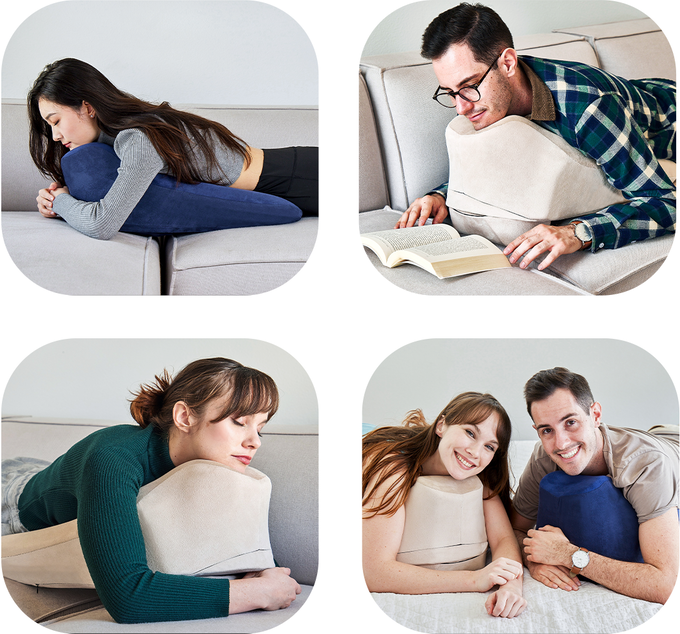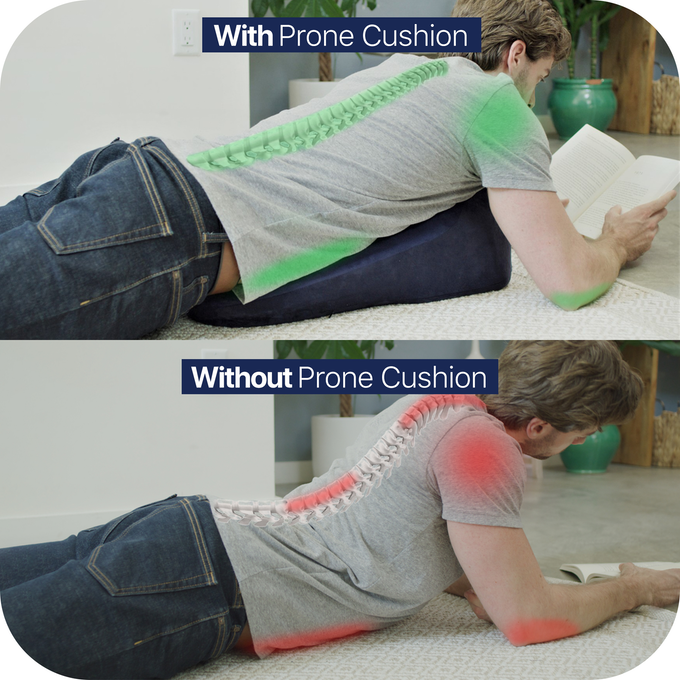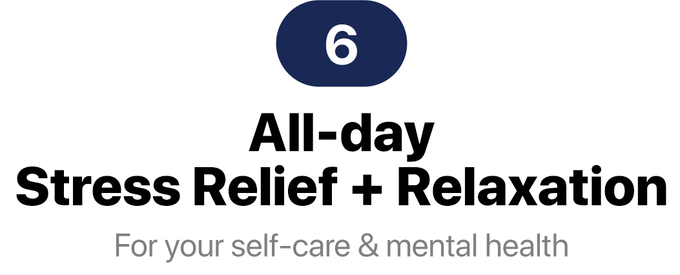 They say in a healthy body resides a healthy mind.
And the Prone Cushion is designed to do just that.
The Prone Cushion gives you a deeply therapeutic experience not just for your body, but for your mind as well. When lying on the Prone Cushion, our users reported a decrease in stress & anxiety, and an improvement in mood and happiness.
Prone Cushion helps promote well-being in not just the body, but the mind as well.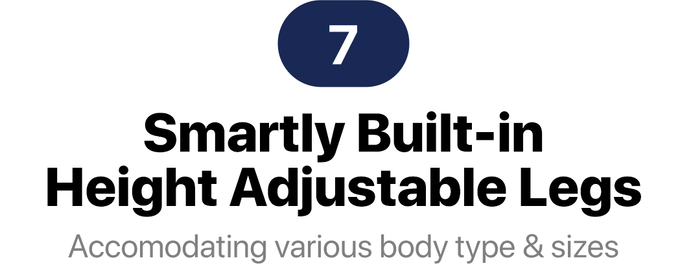 The Prone Cushion was designed with your body in mind - no matter the type or size.
With its smartly built-in height adjustable legs, you can alternate from 3 different heights. This allows you to easily change the angle and find the perfect prone posture.
The legs are securely locked into place with high-quality neodymium magnets that elegantly snap them into a locked & secure position.
Prone Cushion seamlessly adapts to the user with its highly-customizable configuration and comfort.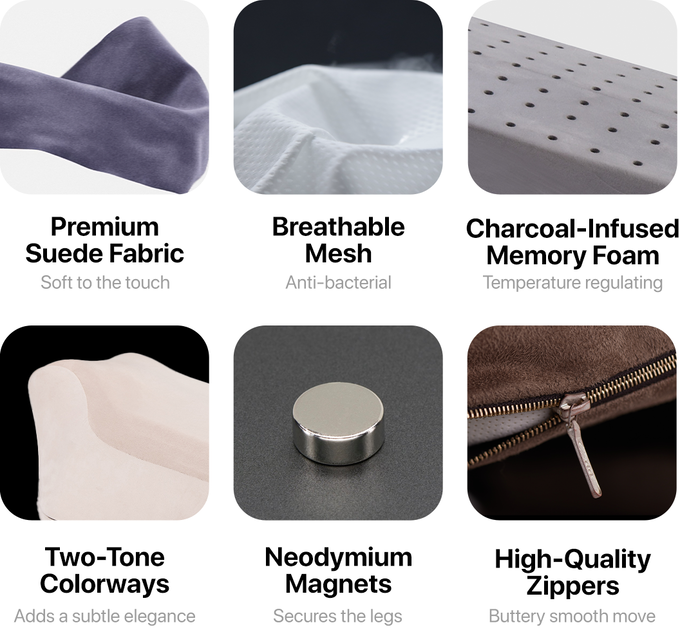 The Prone Cushion is extremely easy to wash. Simply unzip the outer cover and throw it in the washing machine.
All fabrics used on the Prone Cushion are machine-wash safe - so you can enjoy peace of mind knowing you can always enjoy its soft touch no matter how many times you wash it.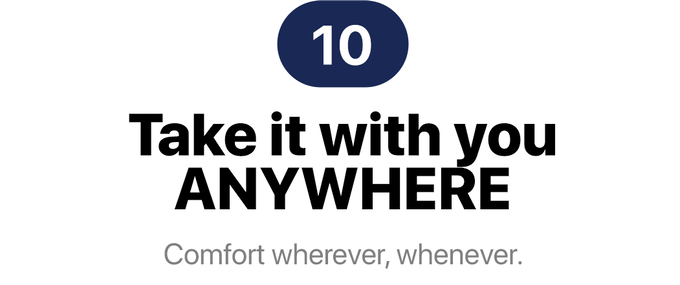 The Prone Cushion is lightweight so you can carry it with you anywhere you go. So whether you are enjoying a nice book next to the window, stretching out your body on the yoga mat, or binge-watching Netflix on your bed - you can always take the Prone Cushion with you on the go.

The Prone Cushion can be used in a variety of different ways: To lie on your stomach, on your back, on your side, as a backrest, for exercise… and more!
Use it any way you see fit.
Providing support for a wide range of people, postures, and work styles.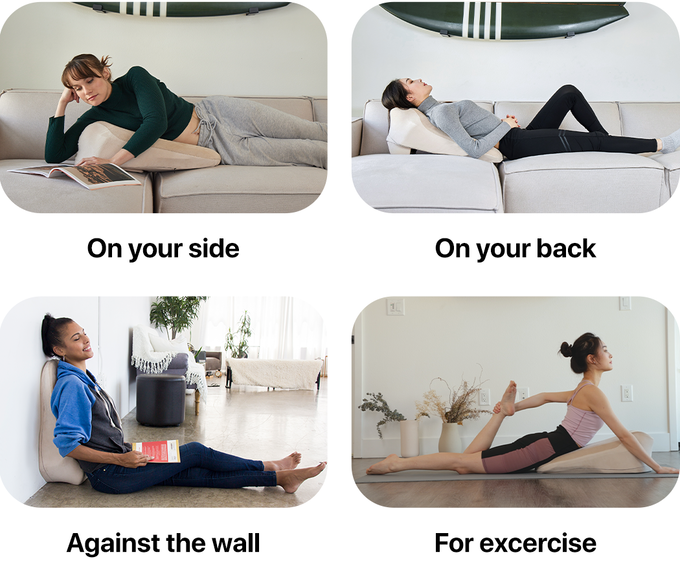 The Prone Cushion has a clean & minimal design that fits into any home environment.
With its classic yet contemporary design, Prone Cushion works anywhere - from the bedroom mattress to the living room couch.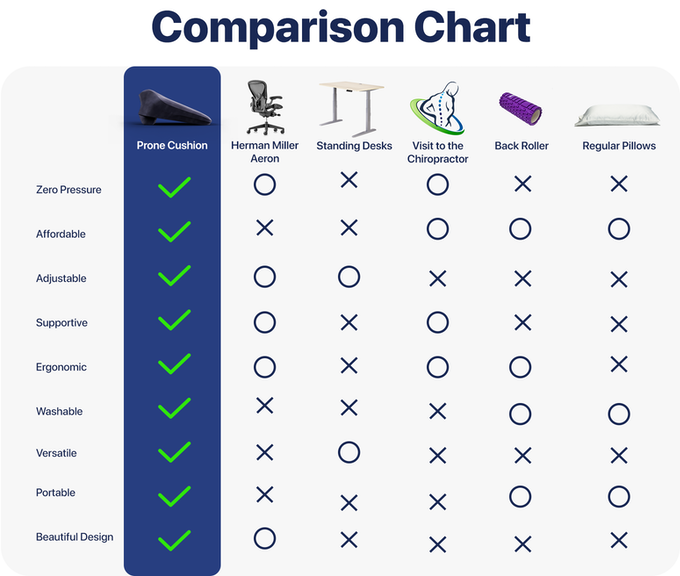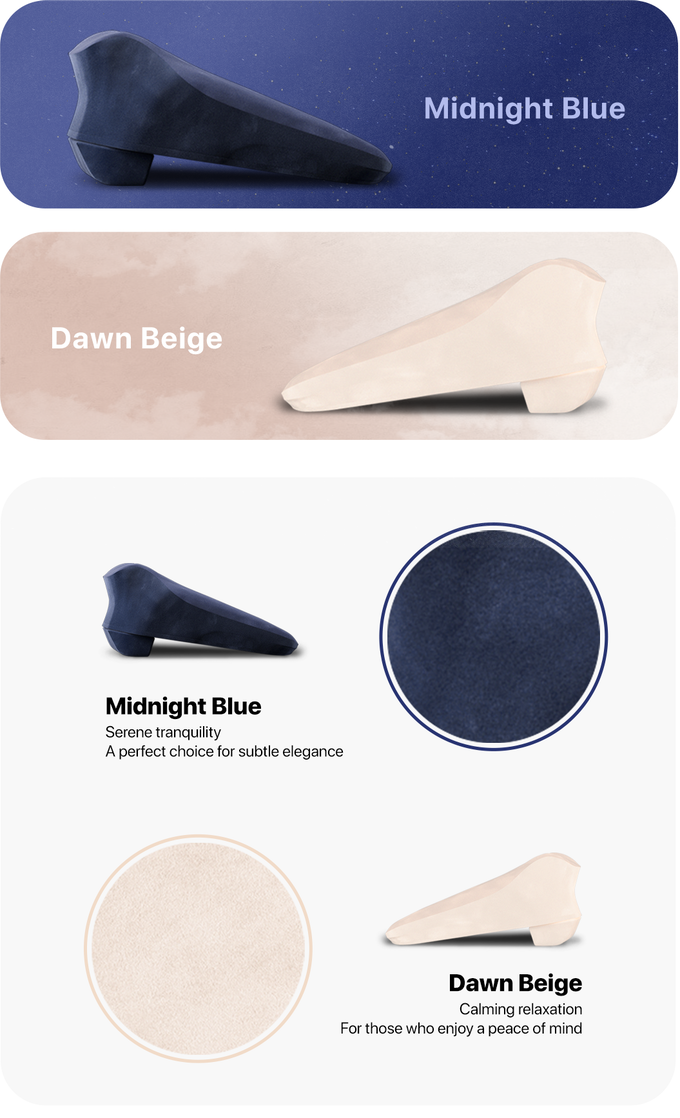 Crafted with select premium materials, Prone Cushion Luxury Edition features a practical vegan leather handle. It is gently inlaid with a vegan leather piping that marks the separation between the subtle two-tone colorway and boasts its affluent presence with a buttery smooth gold-colored zipper.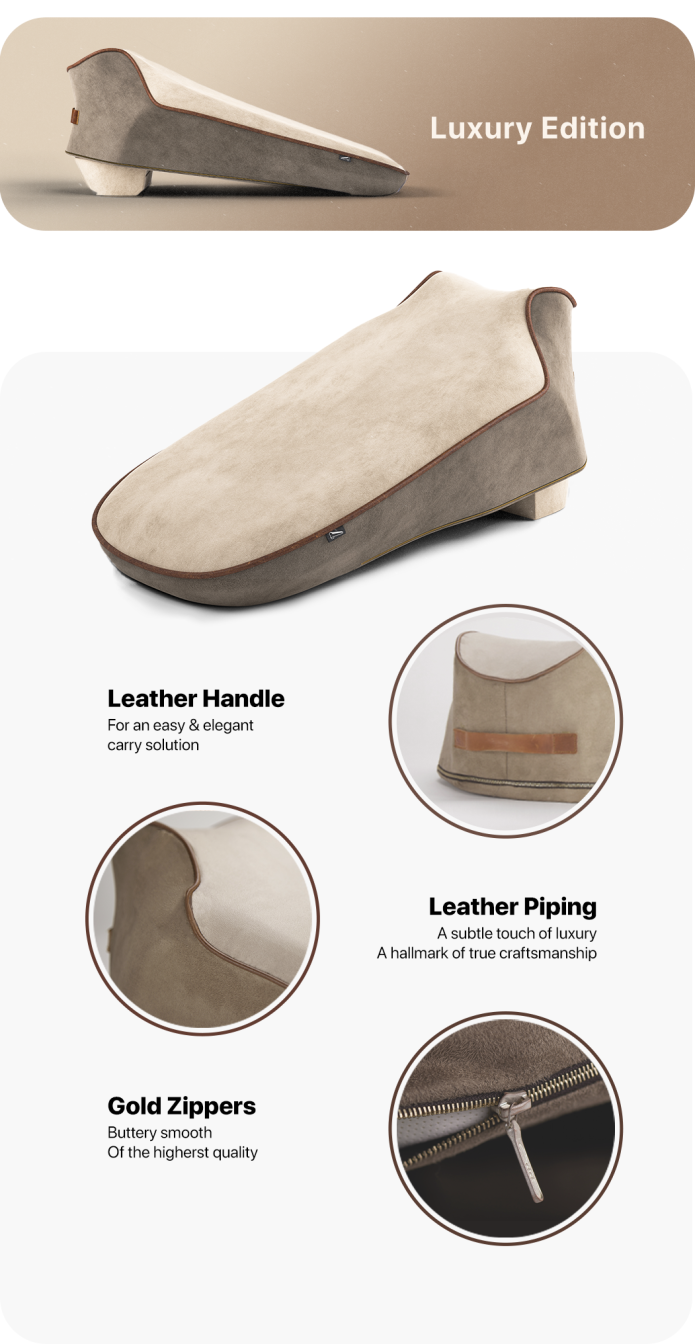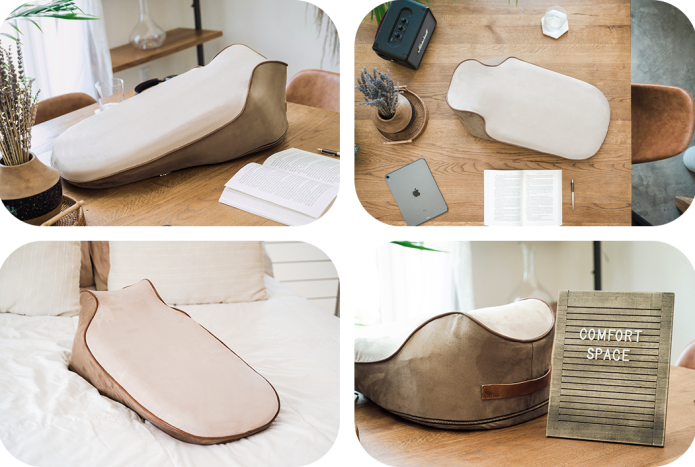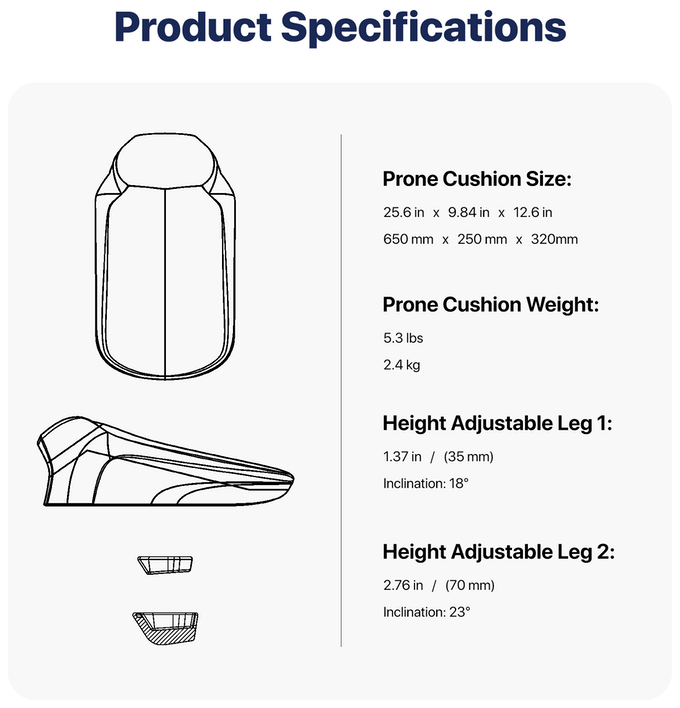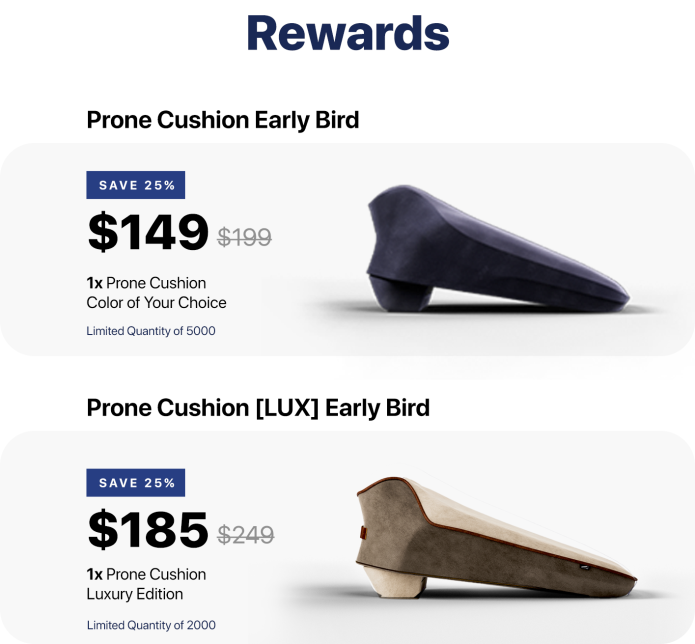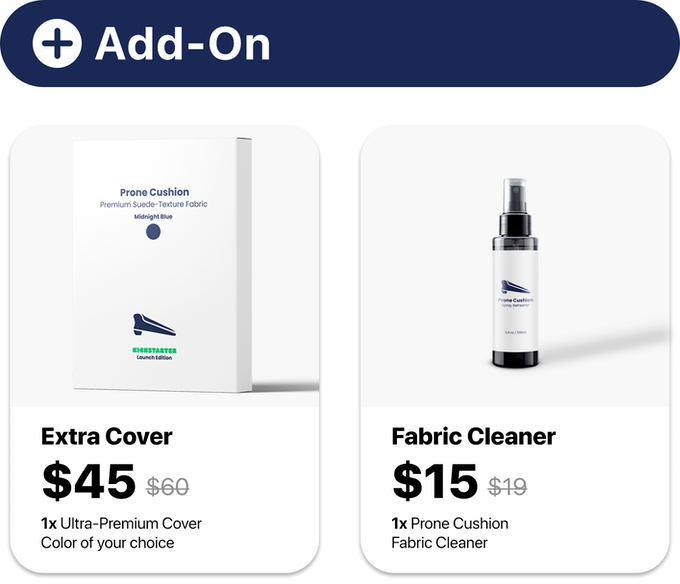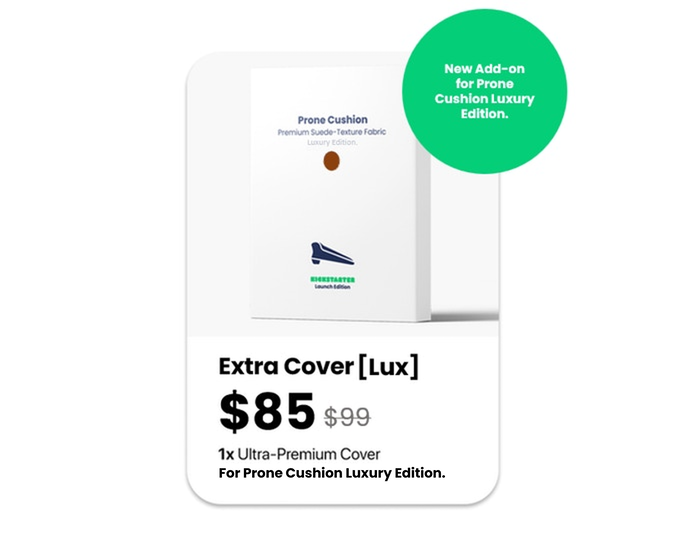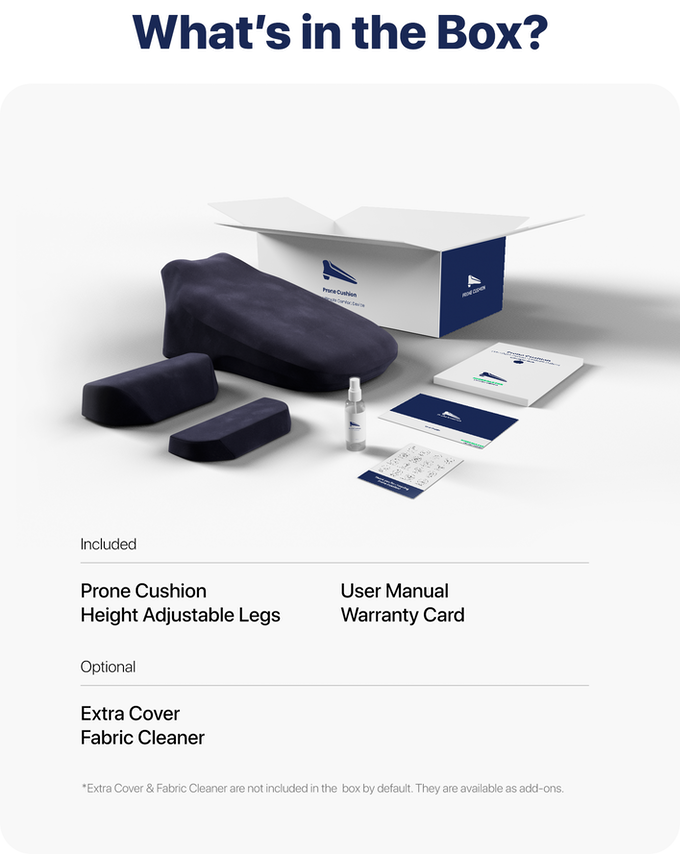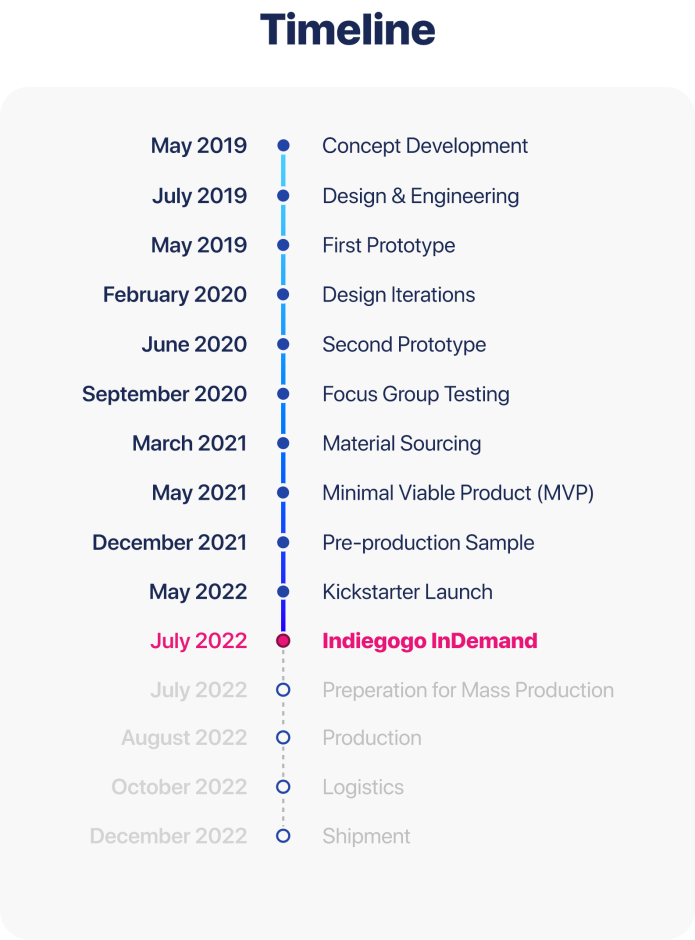 Warranty and Return Policy
We offer a 7-day free return for factory defects or damages caused during the shipping and a 90-day limited warranty for each Prone Cushion purchased on Indiegogo.
Manufacturing
Prone Cushion will be manufactured by our trusted partners in Guangdong Province, China. Being leaders in the industry, they are known to supply numerous international brands, with a strict quality control system and efficient production line. Having sorted out all the necessary materials, molds, and, production lines, we will begin manufacturing immediately after the Kickstarter Campaign ends and try to deliver the best quality product at the earliest possible time.
Customs and Duties
For North America, Australia, Newzealand, and European destinations, our shipping cost includes most of the customs and duties, if not all. This means you mostly do not have to worry about VAT and GST tax for your delivery even if you are an international customer. After you pledge, just sit back and relax until Prone Cushion arrives at your destination. For Asian destinations, most destinations do not allow the taxes to be paid from our end and will require you to respond once the shipment arrives in your country. If required, you will have to pay a small amount of VAT(2%-10% of the purchase price) and the items will safely reach your final destination via local courier. Shipping costs to Asian destinations do not include VAT and GST tax inside, but we will still do our best to pay from our end to make sure no extra step is required for our customers.
Shipping Procedure and Policy
Within a day of your order being shipped, you will receive a tracking number with the shipping details. Your order will ship out from one of our shipping facilities in CA, NY, or Guangdong Province, China. Your orders will be shipped out from a major shipping company, such as USPS, UPS, FedEx, DHL, EMS, etc. For international deliveries, a local shipping company will be used to your final destination after your shipment arrives in your country. Upon the departure of our shipping facility, allow up to 1-4 business days for your shipment to arrive at the US destinations, and allow up to 7-21 business days for international destinations.
If our shipping carrier attempts delivery to your destination but you don't get it for not being present, putting in a wrong address, moved without notifying us, the package may be returned to our warehouse, and it will be the buyer's responsibility to pay the re-shipping fee.
Prone Cushion Story
Did it ever cross your mind how we have dedicated devices for distinct postures in our lives?
For sitting, we have chairs; for sleeping, we have beds and pillows. And these have all evolved alongside the course of mankind's history. We went from sitting on simple tree stumps to $1,800 office chairs like the Herman Miller Aeron. And from sleeping in our partner's arms, we now have high-end memory foam sleeping pillows that cost hundreds of dollars.
But what about proning, a.k.a. lying on our stomach?
We lie down in our lives as often as we sit or sleep, but there has never been a dedicated device to aid this. Moreover, with the pandemic and the increasing trend of work-from-home, virtual reality, and the metaverse, the amount of time we spend lying down has gone up significantly.
Just like how sitting without a proper chair or sleeping without a proper bed can be agonizing, lying down without the proper support can get uncomfortable; causing strains on the back, neck, and shoulders. If proning is a posture that we already do every day in our lives and is a naturally therapeutic posture, why not adopt and take advantage of it?
We saw tremendous potential in the lie-down posture. And to allow everyone to be comfortable while doing this, we created the Prone Cushion.
About Comfort Space Co.
Our company operates under the firm belief that comfort should be a basic human right. In everything we do, we strive to make our lives just a bit better, a bit more comfortable. Whether it's through ergonomically designed products to provide physical comfort or psychologically calming apparatus for calamity, it is our mission to make your lives more comfortable. To enable you to create your very own "comfort space" - a haven for your mind and body - with our products; that's why we do what we do.
Risks and challenges
Always consult your physician before beginning any new exercise regimen. The information provided is not intended to prevent, diagnose or treat any medical condition or disease. If you experience any pain, dizziness, discomfort, or difficulty with any of the exercises depicted or while otherwise using the Prone Cushion, please stop and consult your physician. Engaging in any exercise regimen involves the risk of injury. Comfort Space Co. shall not be liable for any claims for injuries or damages resulting from or connected with the use of the Prone Cushion. Prone Cushion contains neodymium magnets, and thus should not be used with pacemakers or other devices that may be affected by the magnetic fields.